My family got a big box in the mail today!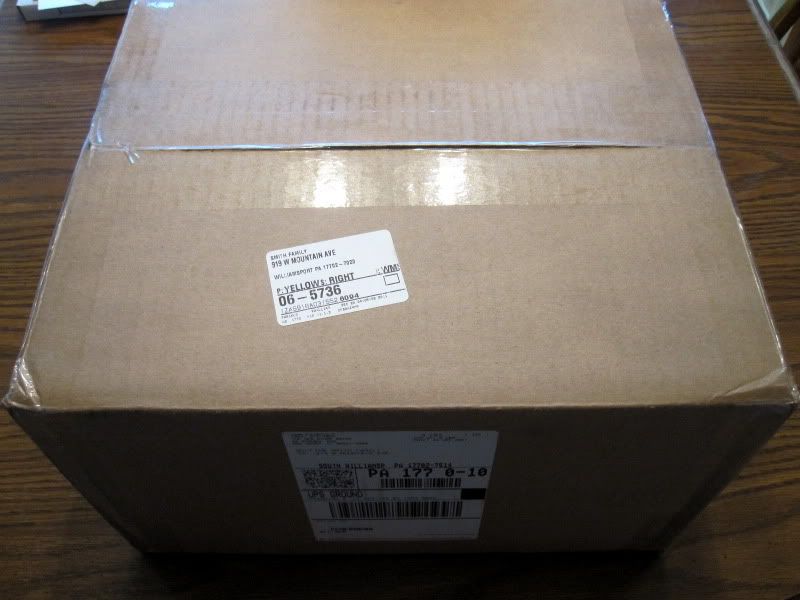 I love opening packages and was so excited to dive into this one!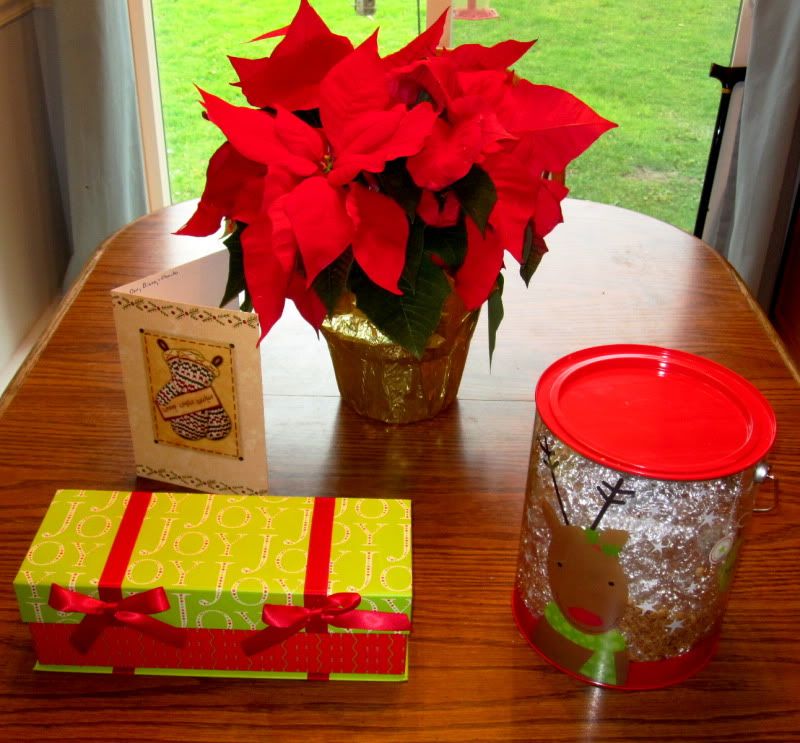 It was a box of Christmas cookies and a super sweet card from Josh's parents! How cute are these tins? His parents are wonderful.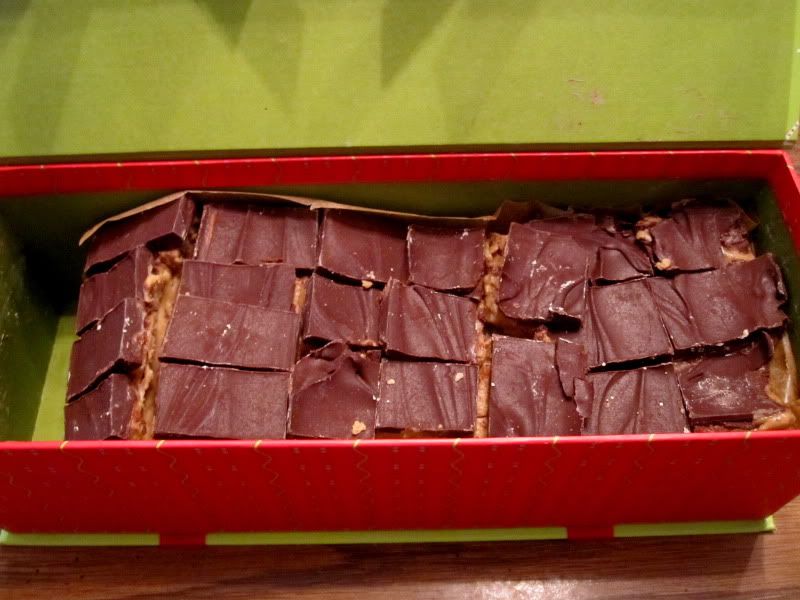 This box was filled with peanut butter chocolate fudge. Its gluten free so Diane can eat it and between her and my dad a big chunk of this is already missing!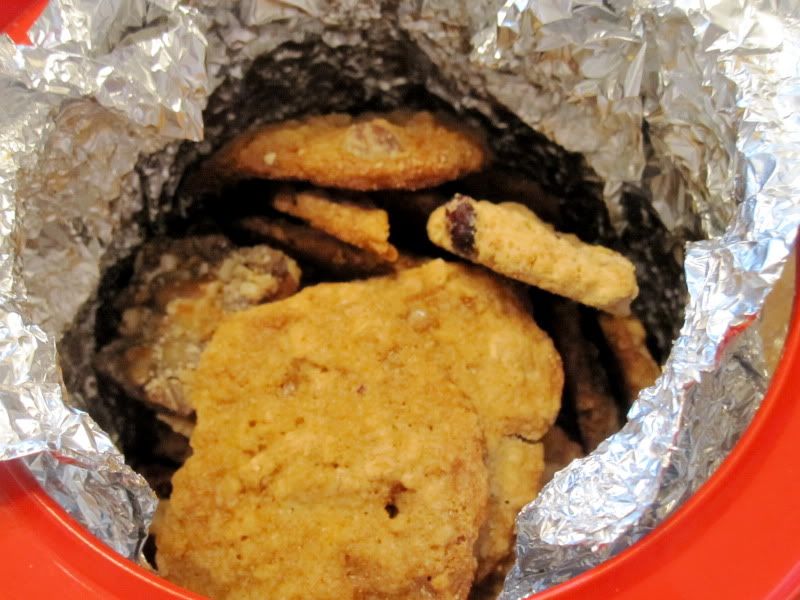 I'm not a big peanut butter + chocolate combo lover so I was way more excited for this tin. Check out these bad boys. Josh and his family have tons of recipes for different cookies and in here was a sampling of so many different flavors! I love them all! His family is so wonderful and it meant so much that they took the time and effort to send us such an awesome Holiday package!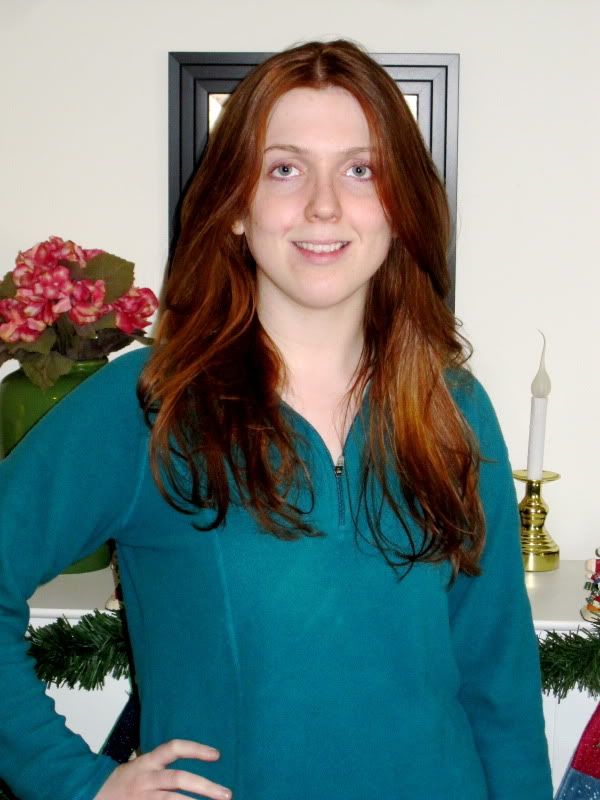 After stuffing myself with cookies for breakfast I headed to the salon to get my hair done! They stylist is so nice and I love how it came out. It was definitely fun getting pampered!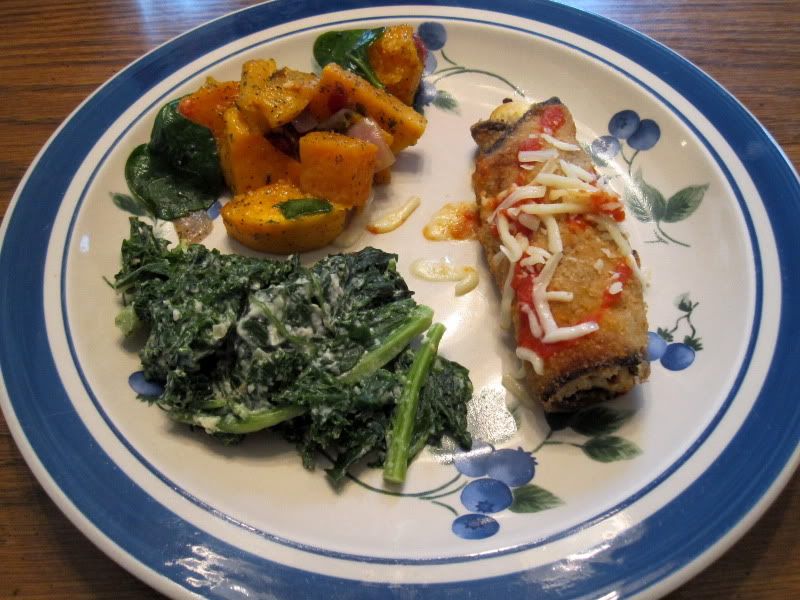 I picked up lunch from Wegmans and headed home to enjoy it. I got eggplant roulettes with squash salad and creamed coconut kale. All of it was amazing.
I hung out for a little while until work. While there I had a lot of fun selling clothes and dancing around to the Christmas music. I love this time of year!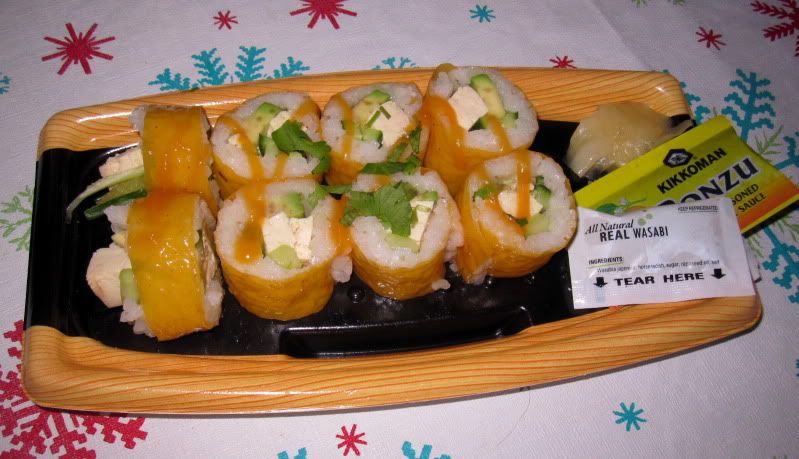 I worked til 11 so I took my dinner break around 7 and dug into some mango tofu sushi I picked up this afternoon from Wegmans. It was so good. My boss and coworkers were so sweet and all exchanged gifts and cards so I ended up going to Orange Julius again after dinner and picking up a triple berry smoothie with a giftcard I got. It was a really good night! 🙂
And now I'm home and relaxing after work. I work tomorrow from 10:30-5pm so I'm heading to bed in a minute to make sure I'm well rested for what will likely be a very busy day. I can't believe its Christmas Eve! I hope you all have a wonderful weekend and that those celebrating have a very Merry Christmas! I can't wait to share my Christmas weekend celebrations with you! I'll be back on Monday with a recap of my Christmas and the winner of the Raw Crunch energy bars! Happy Holidays! I hope they are filled with family, friends, laughter, love, and lots of good food!!