Today was a GOOD day! After getting another full nights rest, having happy dreams, and making a big breakfast burrito to start the day I was feeling awesome. I headed to International Business, got a parking spot right by the door, and had a great class.
After business I had an hour and a half until my next class started so I decided to keep up my good mood by getting in a quality workout. I did 50 minutes of an aerobic dance DVD and it felt so good to get my heart pumping and get moving. I had to grab a banana and run out the door to psych class afterward but it was totally worth it. I'm realizing that even on my busiest of days there is always time to schedule a workout and that I should never accept an excuse. Our bodies are made to move and it feels so good when we let them do it!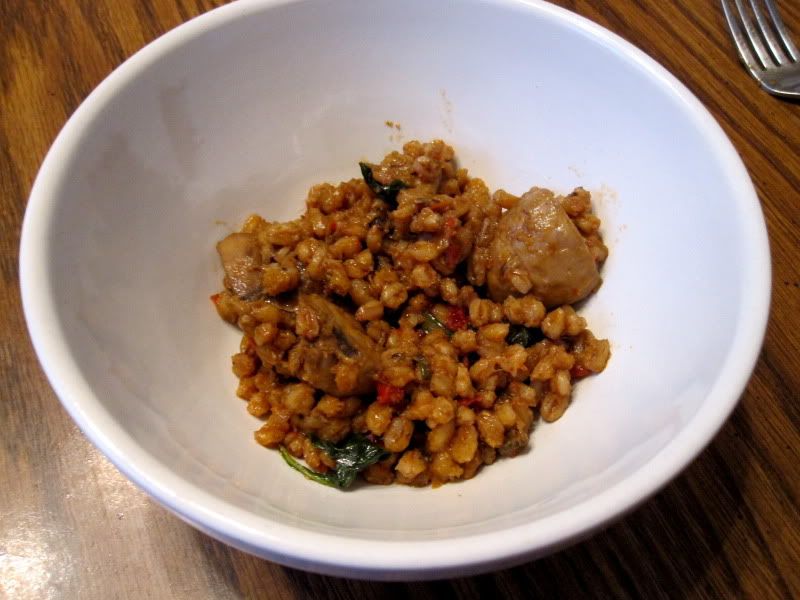 Psychology class was a lot of fun. We had a speaker from career services come in and talk about the dos and don'ts in interviewing and it was really informative. The speaker (also named Erin) was awesome and shared lots of interview horror stories (like a candidate trying to bring his mom into the interview with him to answer his questions) as well as useful interview tips (like always sending a thank you letter) that were both entertaining and useful.  After psychology class I came home and had another serving of farro before having an exciting delivery from UPS.
As a member of Around the Plate (a healthy eating community) I was approached with the opportunity to review some products from community sponsors. I'm always looking to find out about new things with you guys so I immediately said yes. This box was stuffed full of goodies that I can't wait to share with you soon!
For dinner I decided to make some protein pasta and used my new kitchen scale to measure out the correct serving size. I LOVE how easy it is!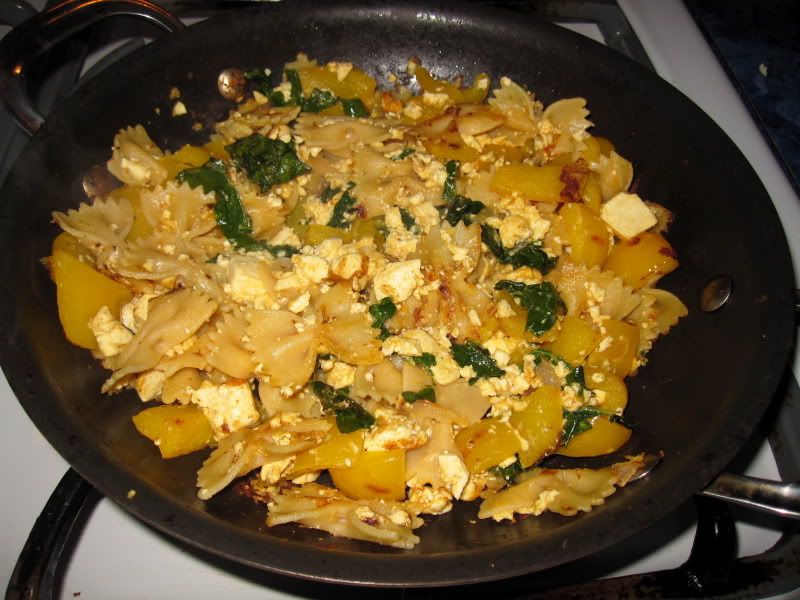 I cooked up the pasta with some tofu, a yellow pepper, onion, kale, garlic, and mozzarella cheese.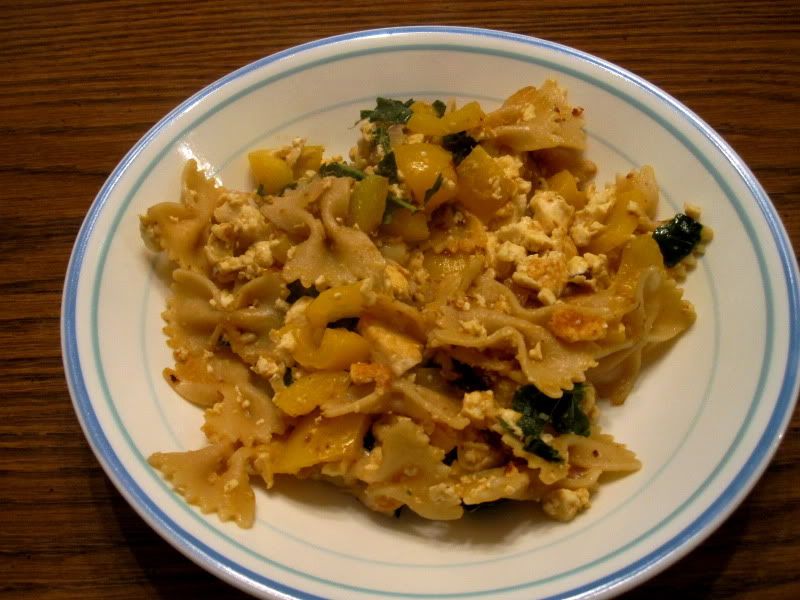 It was so incredibly good! I'm so excited by the fact I have leftovers for tomorrow!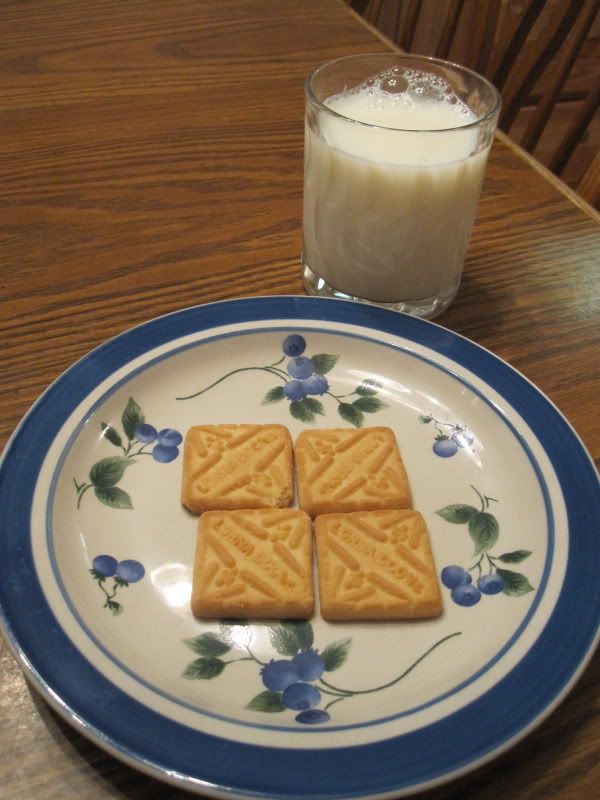 After dinner I cuddled up on the couch with my puppies, ate some Lorna Doone's, drank a big glass of milk, and watched American Idol. I then participated in a Twitter chat and won some free Boy Meets Girl clothes. Like I said, its been a very good day! 😀
Question of the Day: What's the worst thing you've ever heard happen to someone in an interview? The Career Services director told us she once had an applicant ask her to fetch him a cup of coffee. Needless to say he didn't get the job!