Today started off bright and early. Grace and I had a date to see Breaking Dawn Part 1 at midnight.

I was so excited. I'm a huge Twilight fan, although I didn't used to be. Freshman year of college my best friend Rachel called me and told me about this book series I HAD to read. She told me how amazing it was  and how she couldn't put it down. Then she told me it was about vampires, and I was immediately like, no thanks. I didn't see the appeal. Vampires are in boys books, they're not romantic or enthralling. Then on my 18th birthday I got the entire set for a birthday present. After months of them sitting on my shelf untouched I decided why not, and opened one up. I finished the entire series in three days. Since then I've gone to every midnight premiere, except for when I was in Hawaii. My Aunt and I went to an awesome cocktails and pupus (appetizer) premiere the weekend it opened that was so fun. I was so glad to carry on the tradition this year.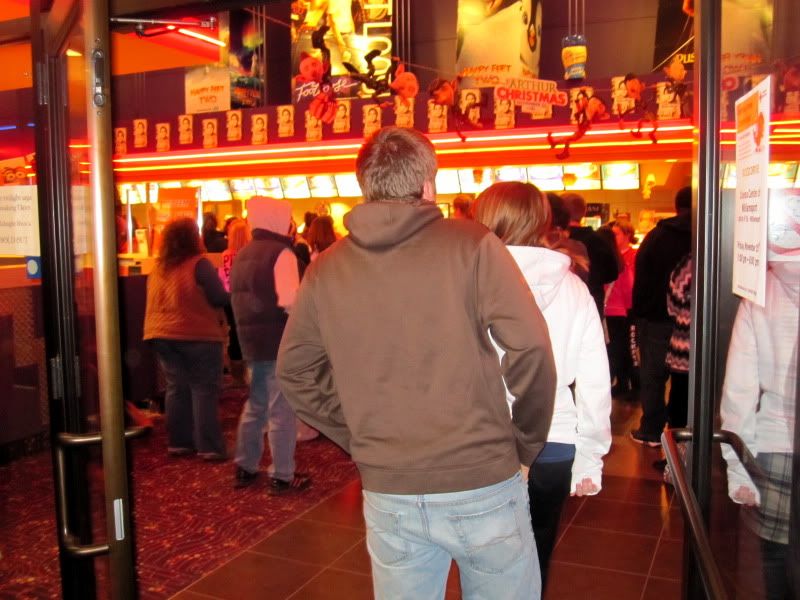 It was packed! The cinema center had sold out six theatres! Thankfully Grace saved me a seat! We went in PJs and ate french fries and chocolate, it was awesome. And the movie was so so good. If you're on the fence about seeing it, I highly recommend it. Its romantic and funny and dramatic and has a great soundtrack! I already can't wait for Breaking Dawn Part 2!
This morning I slept in late and had a leisurely morning of Big Bang Theory over brunch. Josh is traveling back to Connecticut this weekend to be with his family over Thanksgiving, so I won't be seeing him for a little while. As sad as that makes me I am really excited about this weekend, my dad and I are taking a trip to Stroudsburg this weekend to visit some of my family. And then Sunday I have an awesome day of baking planned I can't wait to share with you!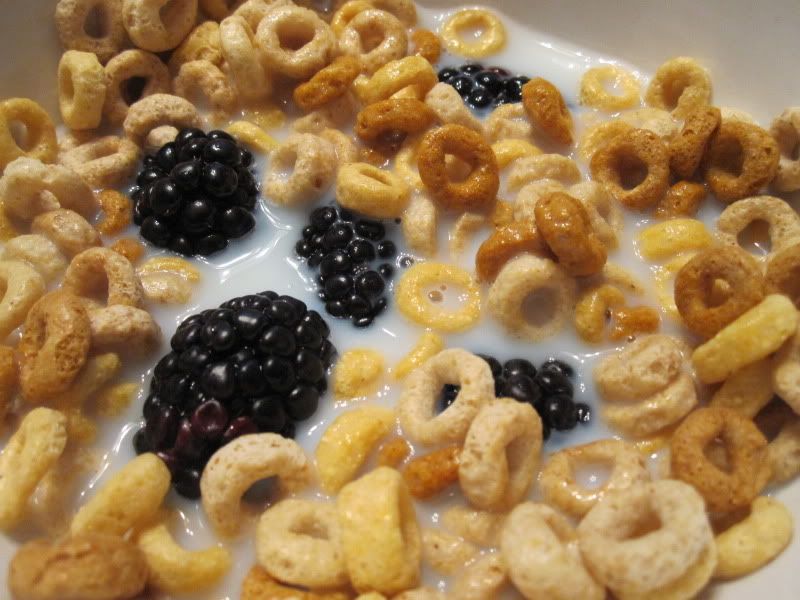 Lunch was light today since I had such a late breakfast and knew I was going out to dinner with my parents. I once again had some honey nut cheerios with black berries. Its a perfect little light snack.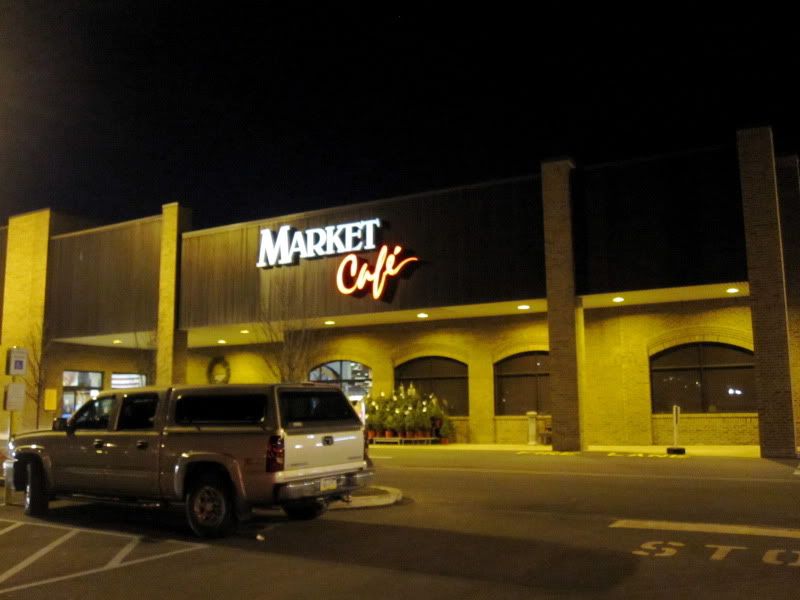 For dinner my parents and I headed over to Wegman's hot bar. Friday night is Diane's night off from cooking so they usually go to a local restaurant in town. I'm normally at Josh's so I haven't been going with them. I was so excited to get to spend extra time with them today!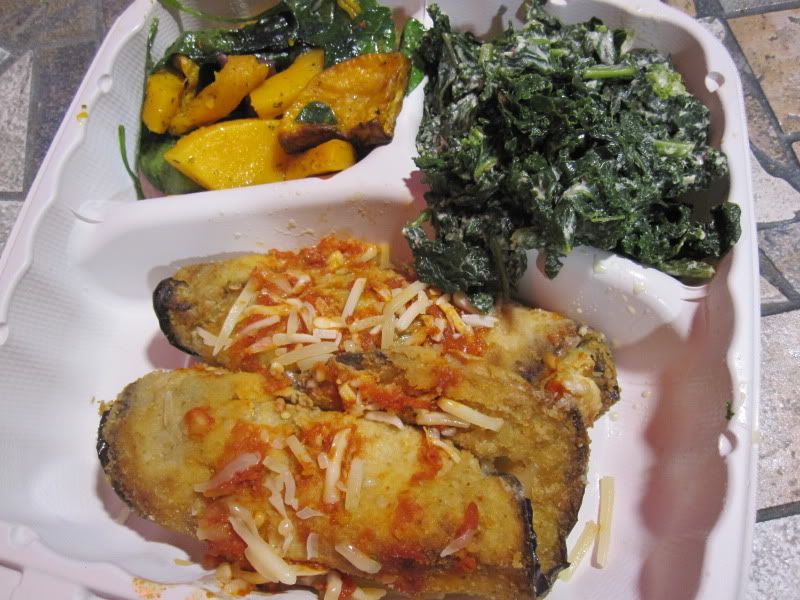 Wegmans has these awesome $6 dollar meals that consist of an entree and two sides. There's always a big selection that includes at least one vegetarian entree option. Today it was eggplant parmesan ricotta. I also got butternut squash salad (it had onions, cranberries, and spinach in it) and massaged coconut kale. Everything was so amazing. I wanted to eat it all but there was so much food I had to take half of it home. I'm excited for tomorrow's leftovers!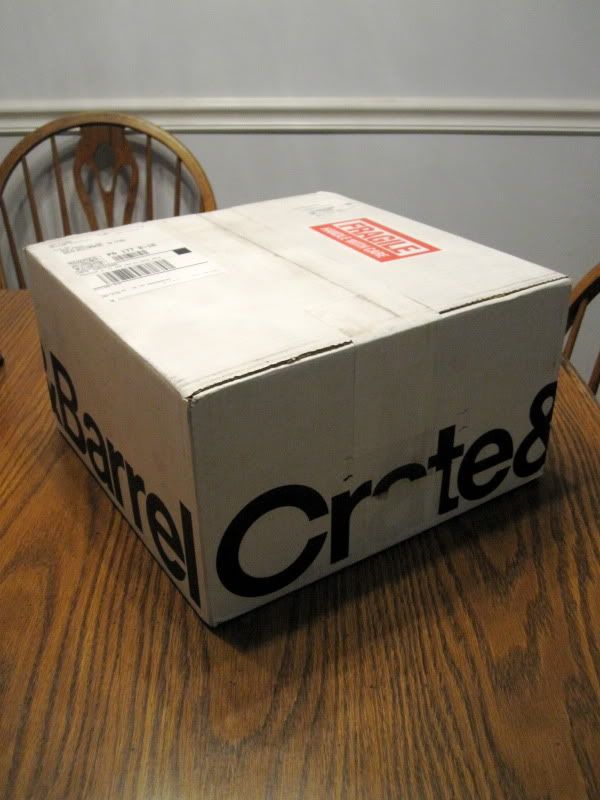 When I got home I noticed a box waiting on my doorstep from Crate and Barrel. I love that store, its what I dream of furnishing my future home with. (Their Big Sur table is my dream kitchen table. I will have that one day.) I had won a contest on The Daily Dish for a set of stemless wine glasses. I was so excited to get them!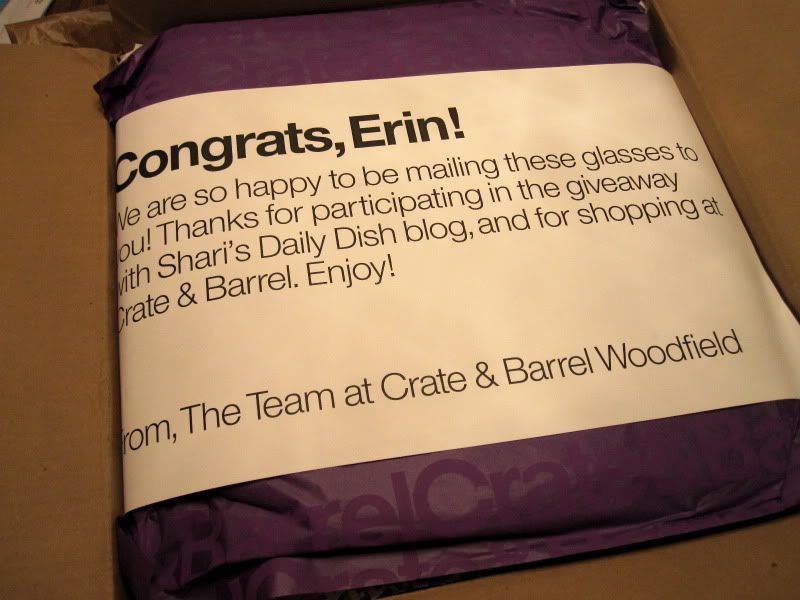 How amazing is Crate and Barrel? Opening up the box and seeing this made me feel so special! Thanks SO much Crate and Barrel!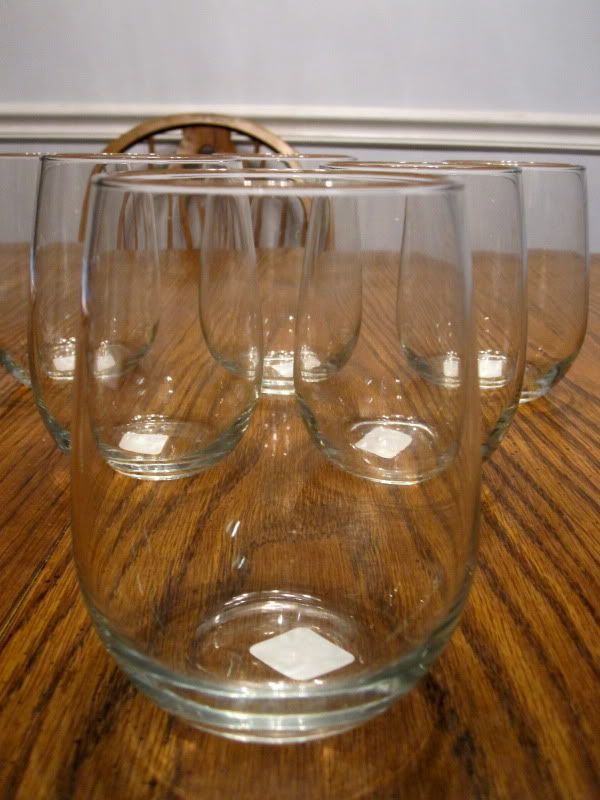 The glasses are absolutely stunning! I am in love with the idea of stemless wine glasses. I can't wait to get to use them!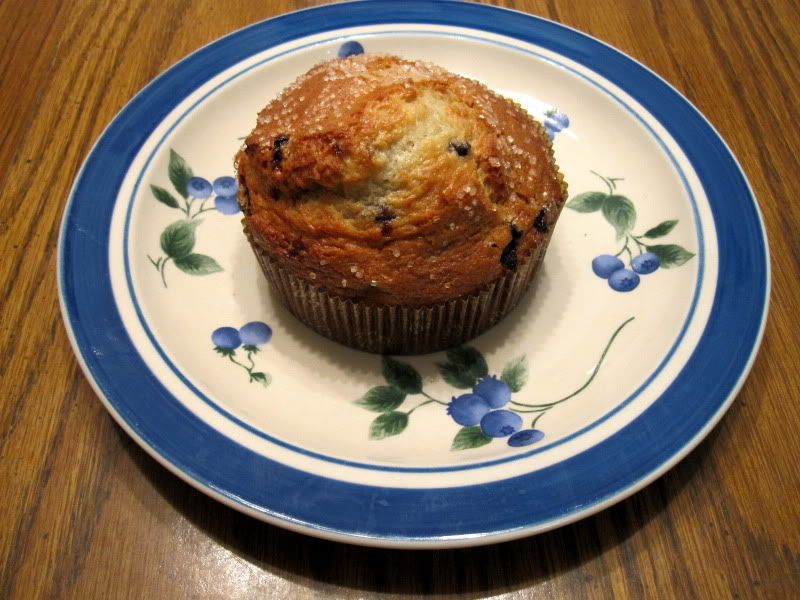 After opening my awesome box of presents I curled up on the couch for movie night with my parents. My dad picked up muffins from Wegmans for us to eat while we watched Black Book. Its a foreign film about the Nazi-occupied Netherlands during WWII. It was so incredible I didn't even mind the subtitles, I was on the edge of my seat for the entire *three hours* of the film. When it ended my dad, stepmom, and I just looked at each other in amazement. It was so good and a movie I would definitely recommend watching. (Although little side note, apparently the Netherlands are much more comfortable with nudity in romantic scenes. Like not just showing women but showing full frontal males. To say that scene was awkward watching with my parents is a bit of an understatement.)
Thankfully I didn't have to cover Andy's eyes during the inappropriate parts. He was too busy sitting like this staring at the muffin in my lap for the entire movie. ;p
I hope everyone has a great weekend! I'll see you on Monday with a weekend update!