This weekend was a bit of a different weekend for me. Instead of visiting Josh and hanging out and relaxing together I spent it working. While work is never as fun as hanging out with your boyfriend it was still a really good time. I love my coworkers and being at the mall gives me a chance to hit up a yummy deli called Brennans on my break.
For lunch on Friday I got their egg salad sandwich with strawberry yogurt. I love egg salad and the multigrain bread this was on was so good!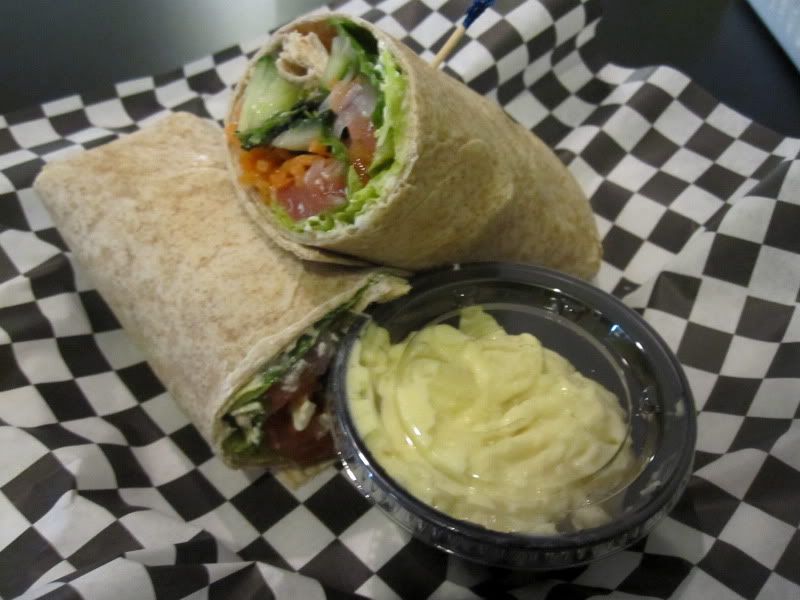 And on Saturday I got their veggie delight wrap with a side of potato salad. This wrap is so good! It has cucumbers, onions, tomatoes, lettuce, carrots, and cheese all wrapped up in a whole wheat tortilla with a delicious veggie cream cheese spread.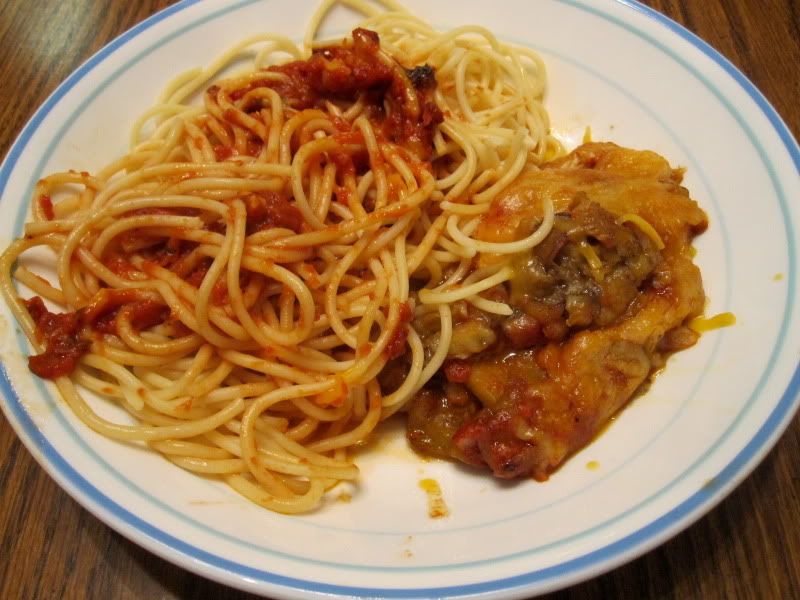 I came home Saturday night to a plate of fresh eggplant parm that Diane made for dinner. It was so good and just what I was craving after a full day working.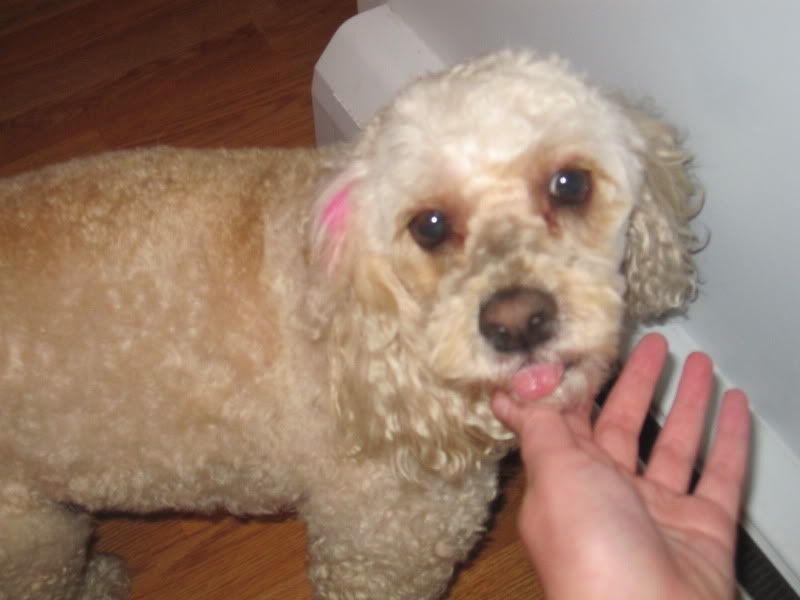 I also came home to two puppies all buffed and polished after their big day at the puppy salon! The lady who cuts Bailey's hair put a pink feather extension in her ear! She looks so sassy with it, I love it!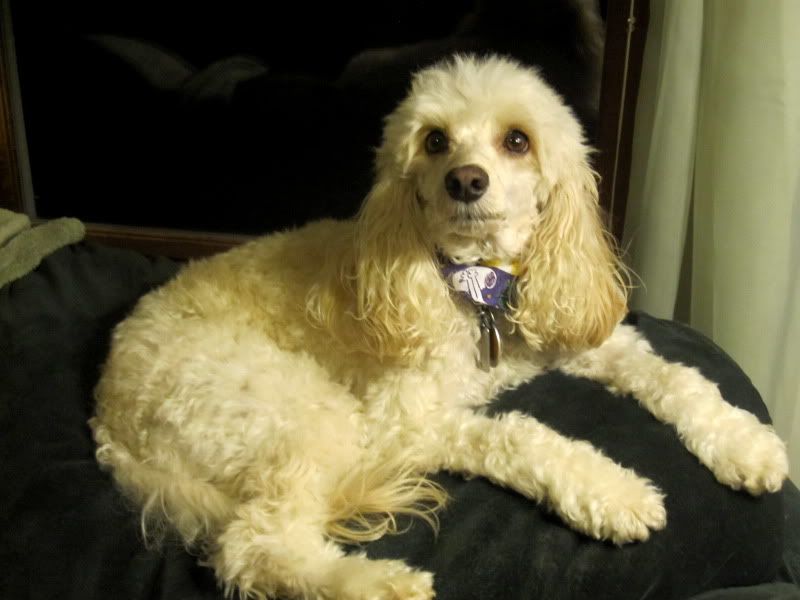 There were no feather extensions for Andy but he did get a Halloween bandanna around his neck. Can you see the little skeleton under his chin? Too adorable!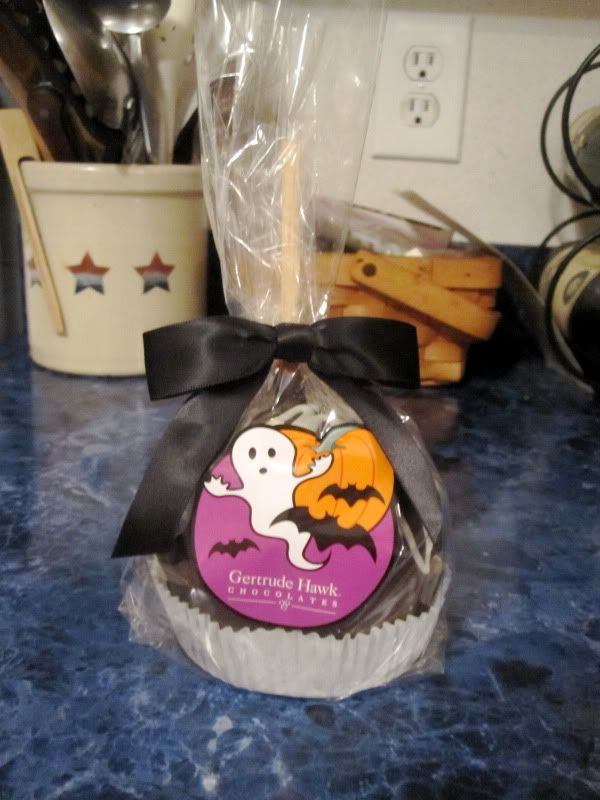 Shortly after finishing up the eggplant parm I dug into this for dessert. My coworker Jill is one of the nicest people ever. She is so much fun to work with! She surprised me with a dark chocolate and caramel covered apple from Gertrude Hawk! I am obsessed with these!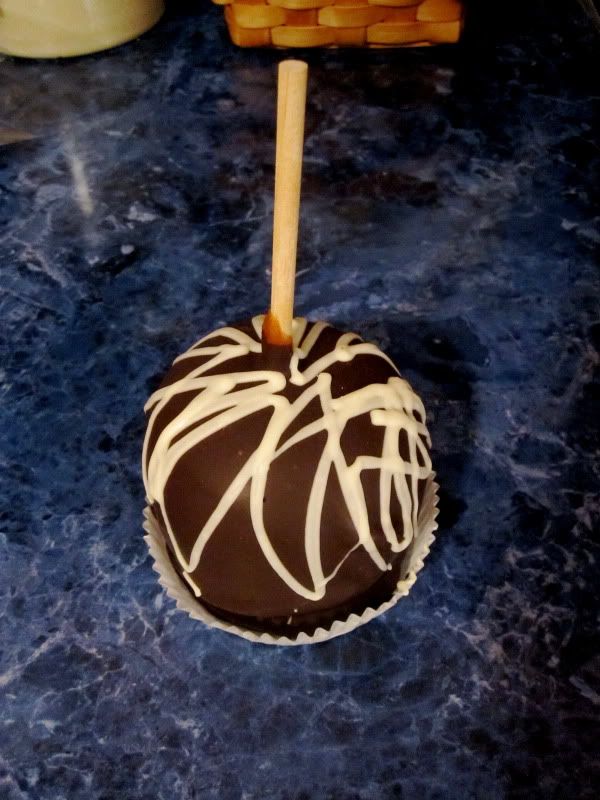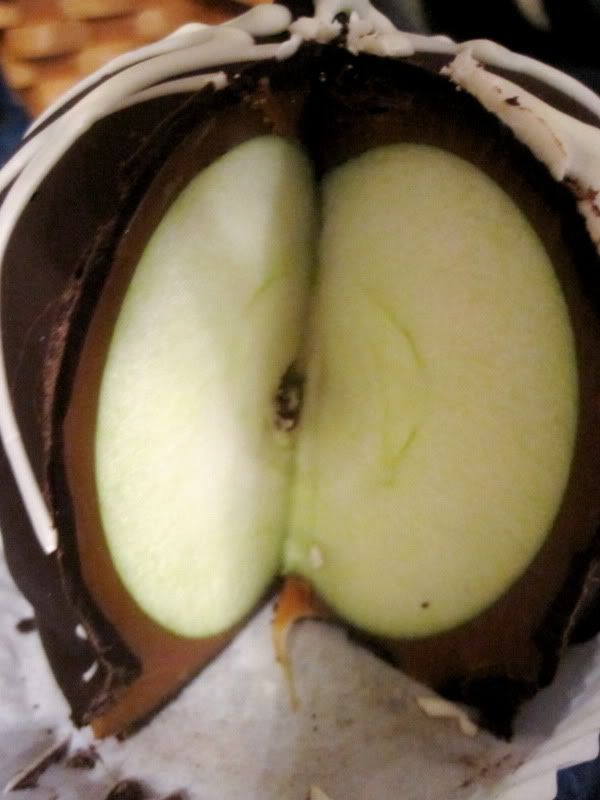 I have had my share of chocolate covered apples and this is by far the best I have ever had. I crave these things this time of year. I'm taking my time with this one so I can really savor it!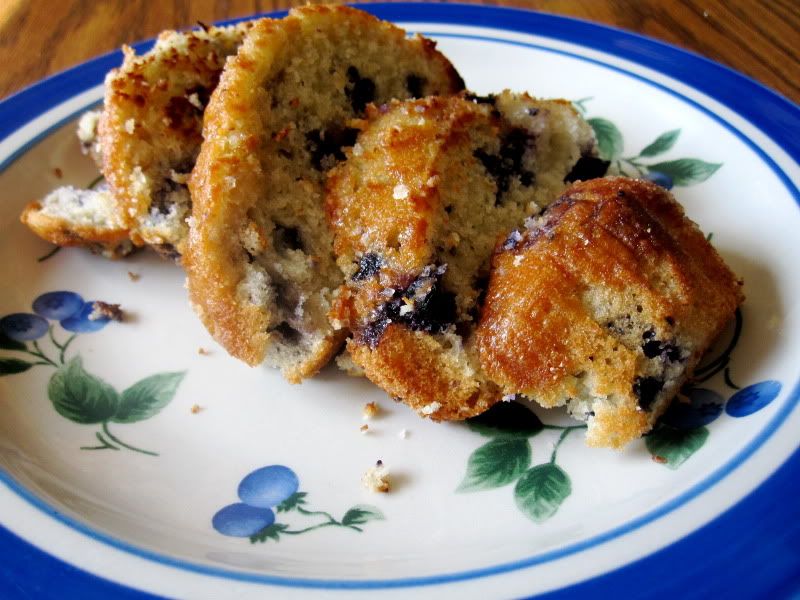 For breakfast Sunday morning I did something a little different. I lightly lined a pan with butter and then sliced up a Wegmans blueberry muffin, putting each slice on the pan and flipping them until the sides began to brown. I was trying to emulate the Waffle Shop muffins and I am so happy to say it worked! Having that little bit of butter cooked into each side with a little bit of a crunch took this muffin from good to amazing!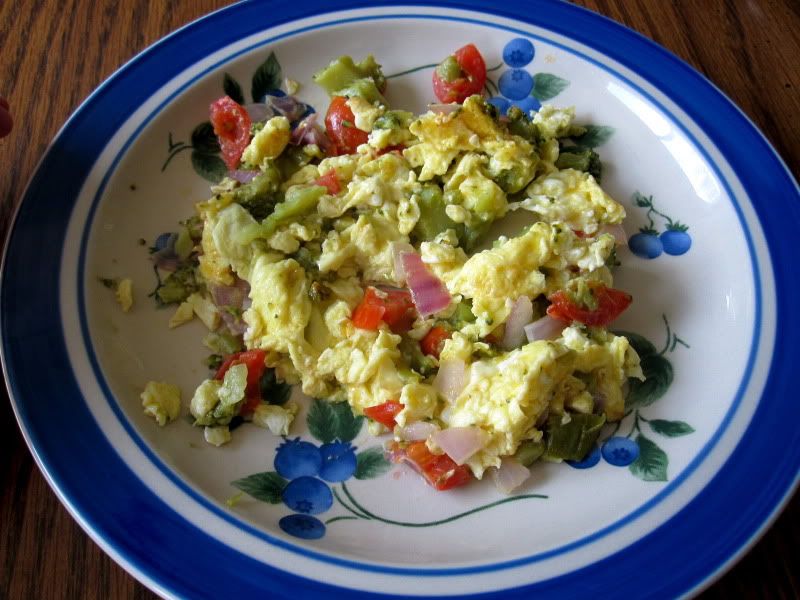 I also had an egg scrambled with broccoli, onion, tomato, and cheese to add some nutrients and fortification to my breakfast.
After breakfast I was hanging out and enjoying a lazy Sunday when I got a text from my friend Katie. Katie and I met while rushing a sorority two years ago. She's since graduated and I really miss her. I was so excited to get her text saying she was back in town for the day and asking if I'd want to hang out.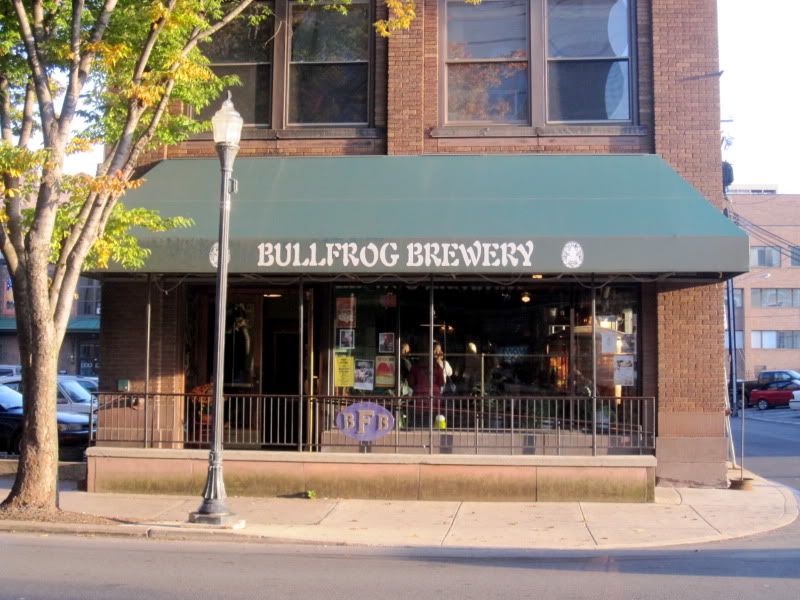 We met downtown to go for Mexican, but because it was a Sunday they were closed. We decided to walk over to The Bullfrog Brewery to see what they had for dinner. Josh and I went to the Bullfrog in the summer and while they are known for their beers their vegetarian options were few and far between. I figured I would be able to find something, but was absolutely shocked when I opened the menu and saw that it was completely revamped. Tempeh cheesesteaks, homemade veggie burgers, veggie paninis, there was so much to choose from I didn't know where to start! Also an option for vegans, they will sub out any cheese for daiya.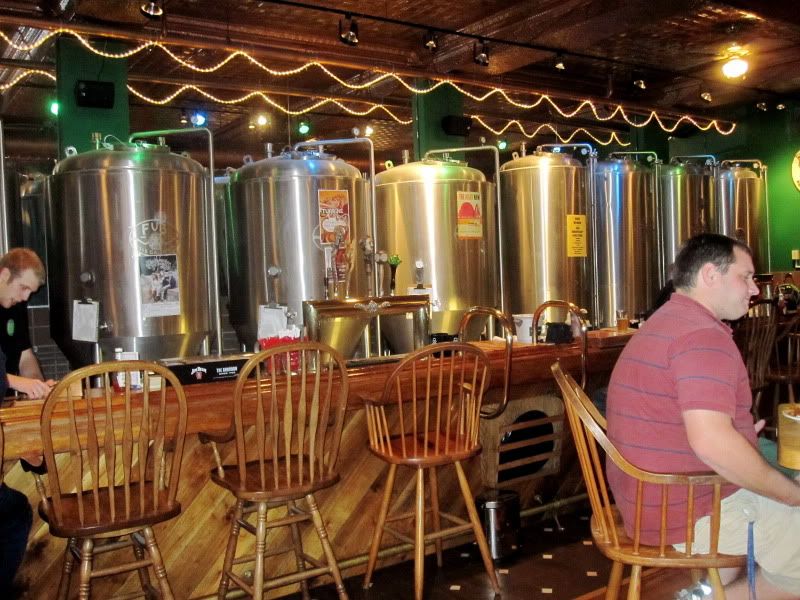 Check out all the beer! The inside of this place is so cool, its such a fun and urban atmosphere.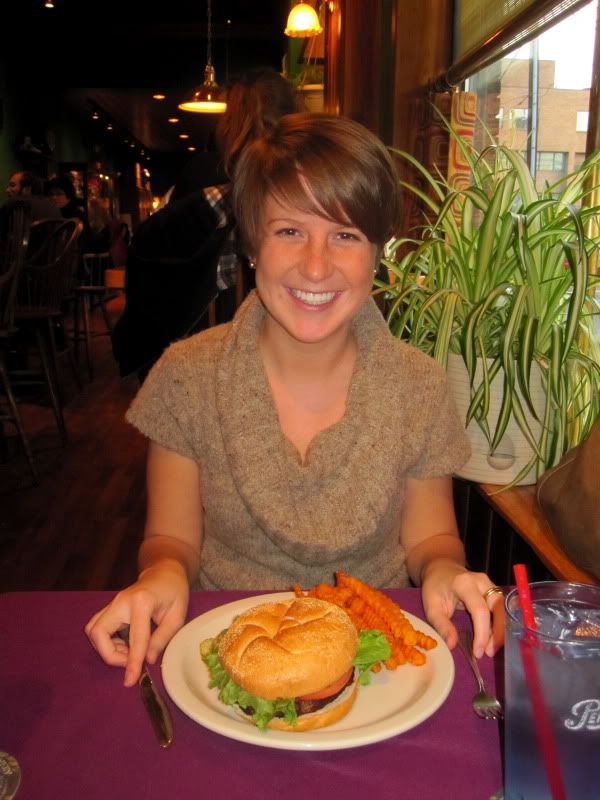 The beautiful Miss Katie! I had so much fun catching up and girl talking with her!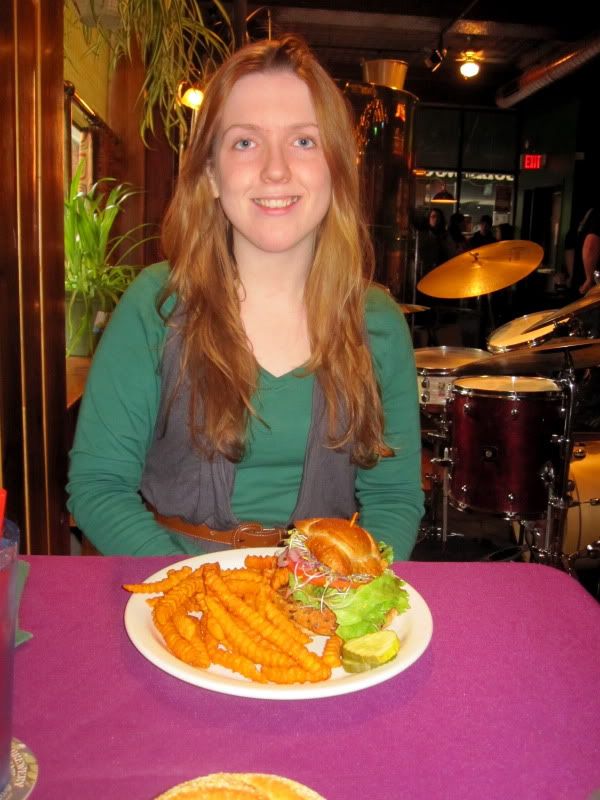 Me with my food! Pardon the makeup free face, I swear I own some, I just always seem to forget to put it on!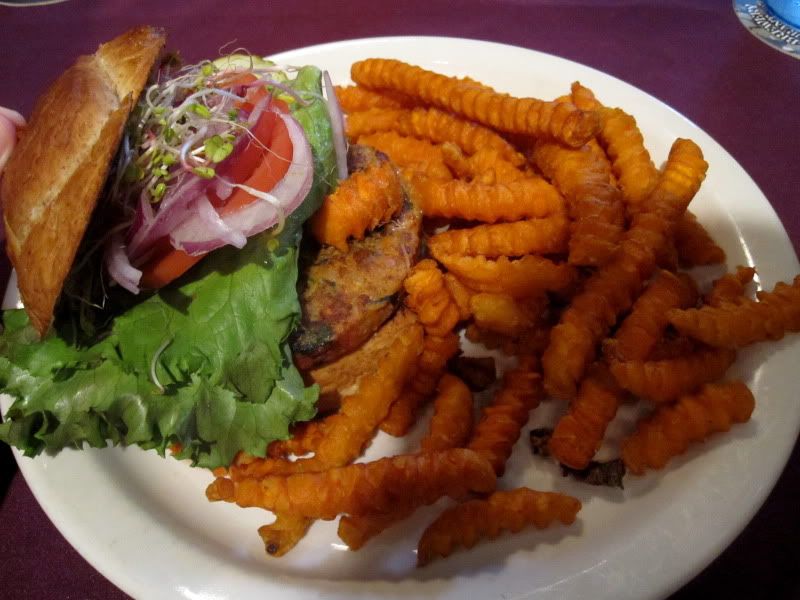 With all the menu choices it was hard to decide what to get but I ended up ordering the homemade veggie burger with avocado, onion, tomato, sprouts, and lettuce on a pretzel bun and I am so glad I did! It was incredible and the sweet potato fries were so good. I ate every bite of food on this plate! The one caveat with homemade veggie burgers is that they are super messy to eat! They don't have the fat in them like red meat does so they don't hold together very well. I don't mind this at all but it can be a little embarrassing when you're eating in public. Thanks for not minding me wearing my food Katie! ;p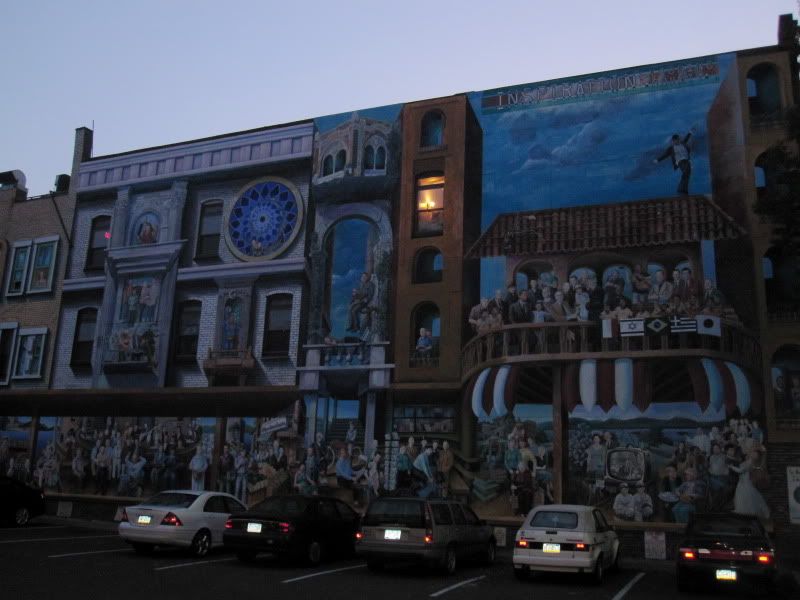 The side of the Bullfrog Brewery has this awesome mural. I LOVE it!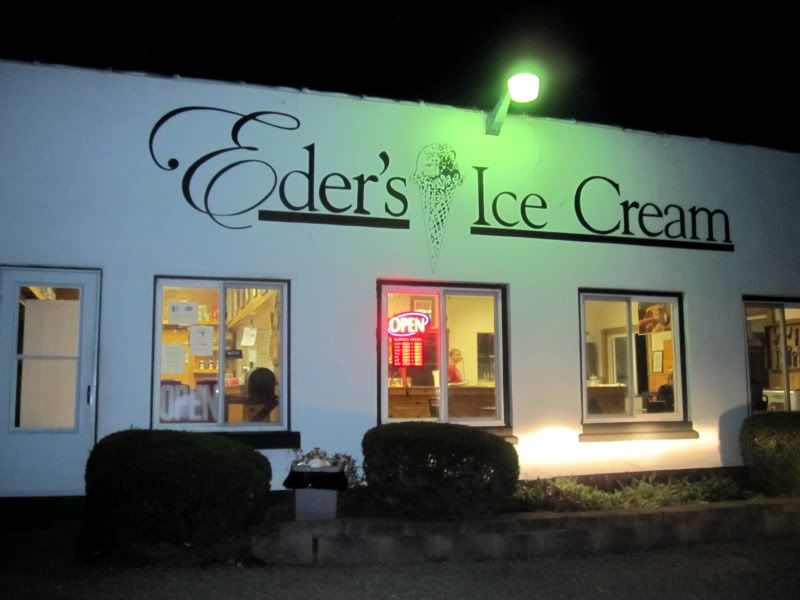 At dinner Katie was mentioning Eder's Ice Cream. Eder's is a local favorite that is known for delicious homemade ice cream, big servings, and cheap prices. When she mentioned they had a pumpkin flavor we had to go.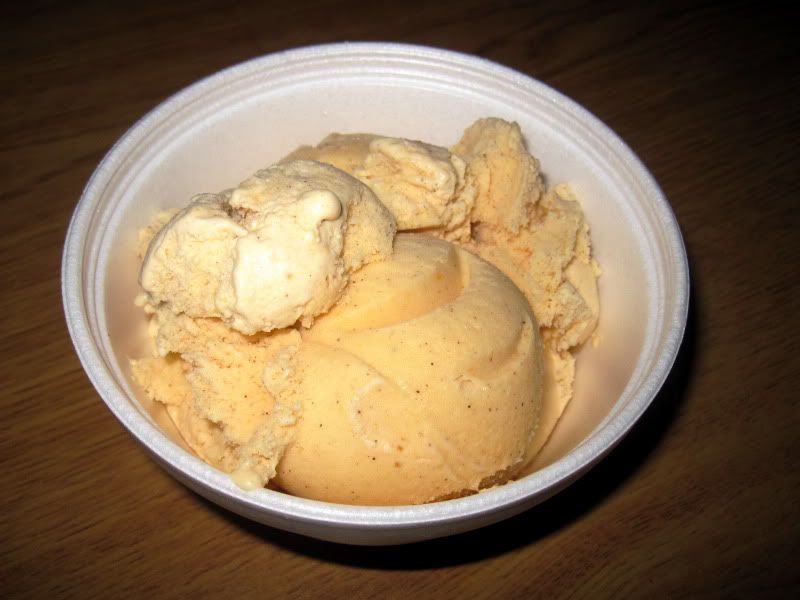 This serving of pumpkin ice cream was considered the baby size. It was also $1.60. Insane. It tasted like eating a piece of pumpkin pie. So so good!
Continuing in the fall theme, I got home from school today and noticed a box on the table. It was from Josh's parents. I was really confused as to what it could be and was so surprised when I opened it up!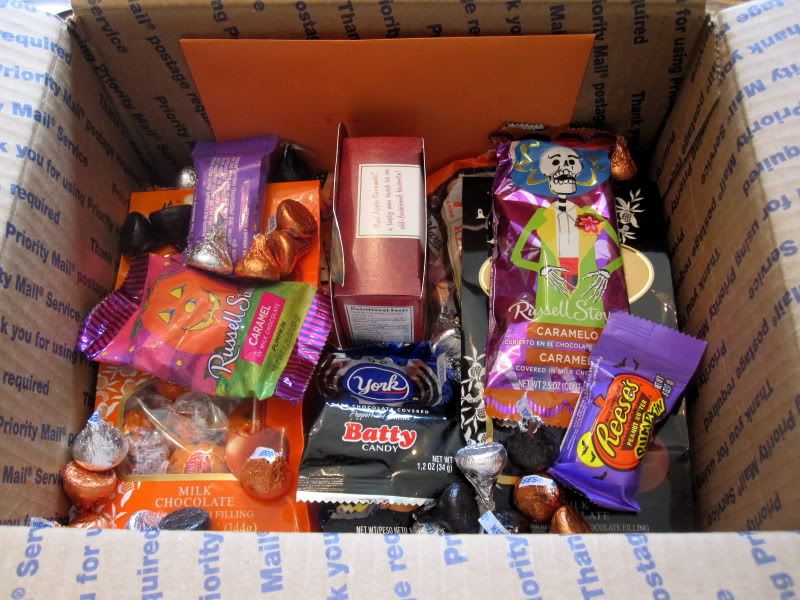 It was a box full of Halloween candy!! Josh's parents are so incredibly sweet and literally the nicest people ever. It was such a kind surprise!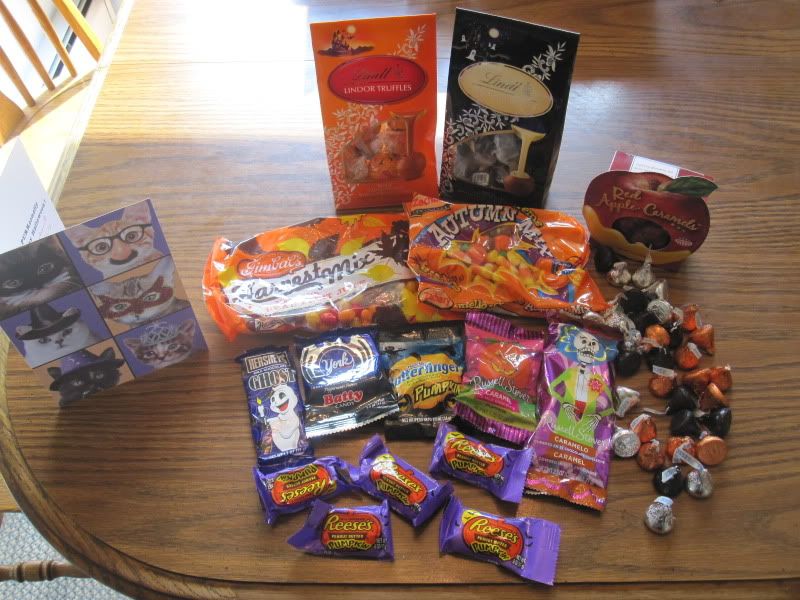 I feel like I just got back from Trick or Treating! I'm off to go call them to thank them for their wonderful gift, but before I do I thought I'd announce the winner of the Peeled Snacks giveaway!
I used a random number generator and it generated the number 1! Congrats Christopher Sorel! Please email me your address  to eringoneveggie@gmail.com so I can get your package mailed out to you! I hope you enjoy the dried fruit as much as I do!