Wow a lot has happened in two days! I'm back in Williamsport after hitting the road at 7am on Monday to head to the city for two days of training for my summer internship. This is my second summer internship (my first being for Sony in Hawaii) and I am so excited for the opportunity. Anything that gets me experience and that I get to add to my resume is a good thing. Pay and college credit aren't bad either! ;p I'm going to keep this recap short because I'm tired and start my first day of training at my office tomorrow morning. I still have to pick out my outfit and go over some notes so I can make a good impression. Wish me luck please! 😀

I made a huge smoothie Monday morning because it was quick to make, easy to take out the door and also really healthy. I'm so glad I made it because it ended up being one of the only healthy things I ate the entire trip. I've learned my lesson and will pack snack foods for business trips from now on!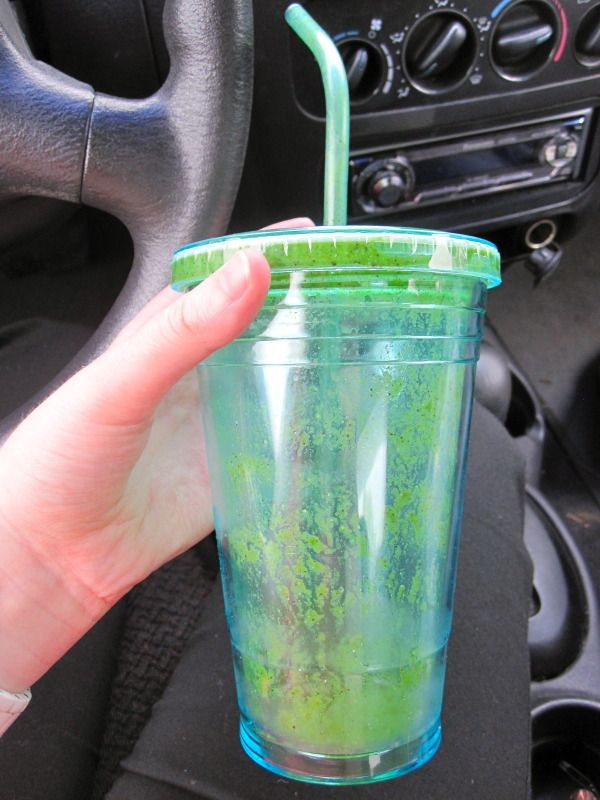 During the two-hour car ride I demolished that smoothie. I've become so addicted to them since Diane brought a VitaMix into our lives!
Training was a lot of fun. Our trainer is really smart, really experienced, and also really high up in the company. He was down to Earth and really knew what he was talking about and very helpful with giving us advice and tips for how to succeed. I hope I can put them to good use tomorrow! Lunch was catered and while absolutely delicious it consisted of a meat option, two sides, and a dessert. Both days one of the sides was potatoes, while one day the other was cole slaw and the next day it was applesauce. I had two days of potatoes + sugar for lunch. Add to that the huge bowls of candy on the table for the ten hours we were there each day and I definitely did not practice the healthiest eating habits. Thankfully now I'm home and can get back to eating better things. There was a late night Bob Evans cheesy potato soup run yesterday that I'm not proud of. ;p
All the intern trainees were put up at the Wyndham for the night. Everyone in the intern class was so incredibly nice. We all hung out talking late into the night just getting to know each other and having fun. It was a great time.
And now for pictures of the hotel because I LOVE seeing other people's hotel pics so I thought I'd share. It was really clean and the staff was super nice.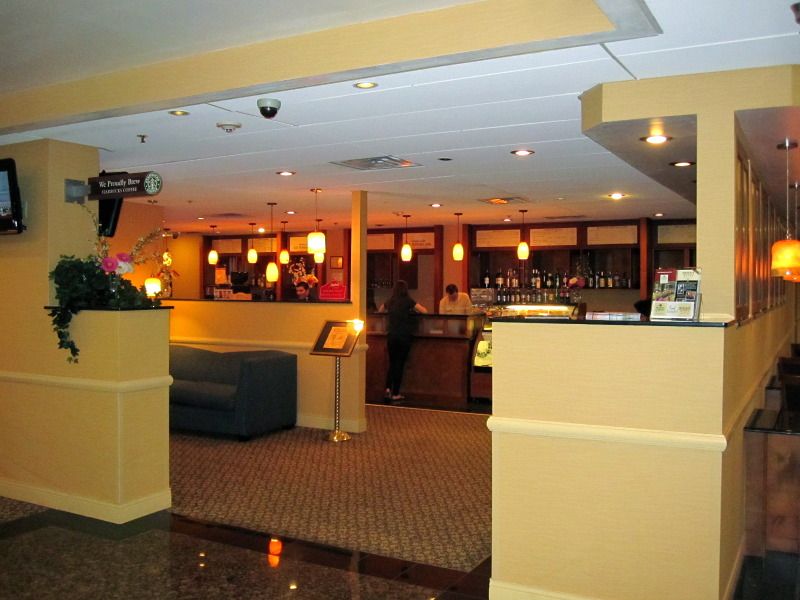 They had a cafe in the hotel where we had stipends for dinner and breakfast. I loved that they served Starbucks in the morning, it kept me awake all day!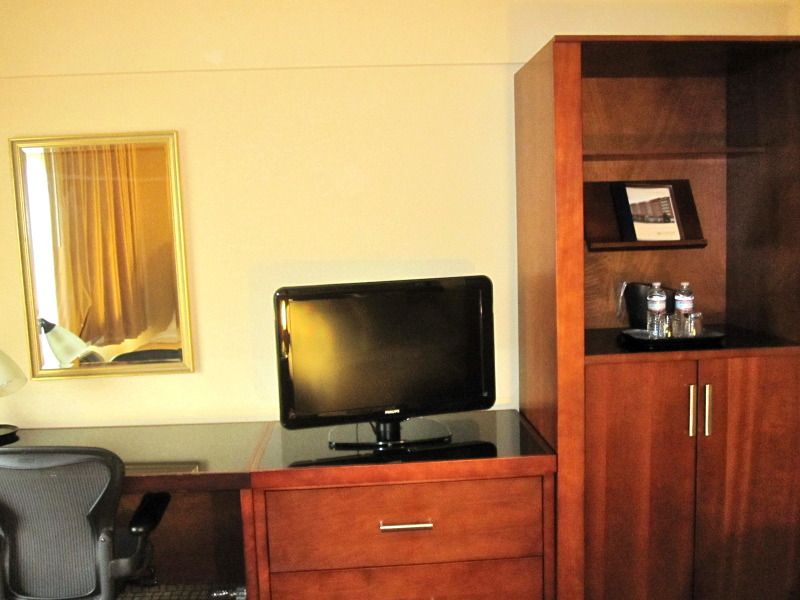 TV where my roomie and I watched the first episode of The Bachelorette. Does anyone else think the guy who arrived in the helicopter seems a little sleazy? I'm rooting for the race car guy!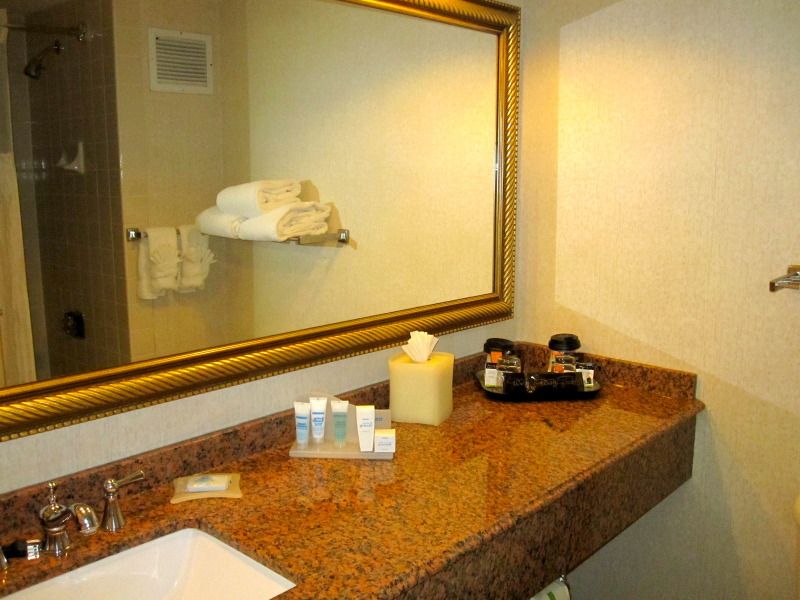 Biiig bathroom with Bath and Body Works soaps and Wolfgang Puck coffee and teas.
We were pretty close to Hershey so the whole hotel was decked out in Hershey memorabilia. Their dark chocolate is my favorite, hands down.
I love the Be Well pillows! What a great message, and so cute.
After changing out of business clothes and getting settled in we all met back downstairs and enjoyed happy hour. I got a vodka and cranberry that was especially nice after a long day of training.
Breakfast was an egg and cheese onion bagel. I grabbed it along with a venti coffee, an apple and an orange to snack on throughout the day. Training was awesome, I feel like I learned a ton and met some really cool people. I hope I love working for this company as much as I think I will and that I can have a good future with them.
And as I was walking back to my car after training was done for the day I got a phone call from my dermatologist with the best news ever!! Apparently I was born with the freaky looking moles I had removed and they had no precancerous cells in them of any kind, they were completely benign. To say I was relieved is an understatement. Even though my dermatologist told me not to worry, lets be honest, I worried. Its what I do. But it is such a good feeling to know that in this moment I am in perfect health. It is now up to me to make good choices to keep it that way. And with that I'm going to not focus on all the things I ate in the past two days and instead focus on the future! 😀
Question of the Day: What's the best news you've received recently?