Do you want to know a dirty secret of mine? It may make you want to judge me. Okay, here goes…

I used to hate fruit.
Yes, the girl blogging about giving up meat to eat more fruits and veggies hated fruit until she was 17. Its shameful. I was the girl who would scrape the strawberries off a strawberry cheesecake because it didn't taste like the artificial crap strawberry flavoring I was used to. My dad was a single parent raising two girls who's main concern with food was making sure we were fed. The faster, easier, cheaper, and less-tear inducing the food the better. My dad is the most incredible dad in the world and he did the best with what he had, but I grew up craving the foods I knew, namely non-fresh foods. When I turned seventeen this began to change. I went to Hawaii for the first time, where I tried fresh pineapple at the Dole plantation and fell in love with the taste. I started reading blogs and cooking magazines and began to realize that fruit is some of the best tasting food out there. It is nature's candy. And so good for you.
I now love fruit. Like crave it when I wake up and go through withdrawals when we're out of it love. (We ran out of bananas yesterday and the whole day I was thinking about how I missed my almond butter and banana English muffin. Lunch wasn't the same.)
My love of fruit is why I was so excited for this giveaway. Peeled Snacks offered me the opportunity to review six of their dried fruit flavors and then offer a giveaway to you guys! Not eating fruit growing up makes me appreciate it so much more now knowing how much your body needs it to maintain optimal health and happiness.
The six flavors I was sent were Banan-a-peel, Apple-2-the-core, Cherry-go-round, much-ado-about-Mango, Apricot-a-lot, and pine-4-Pineapple. How cute are the names and packaging? I couldn't wait to open these up and start tasting all the flavors!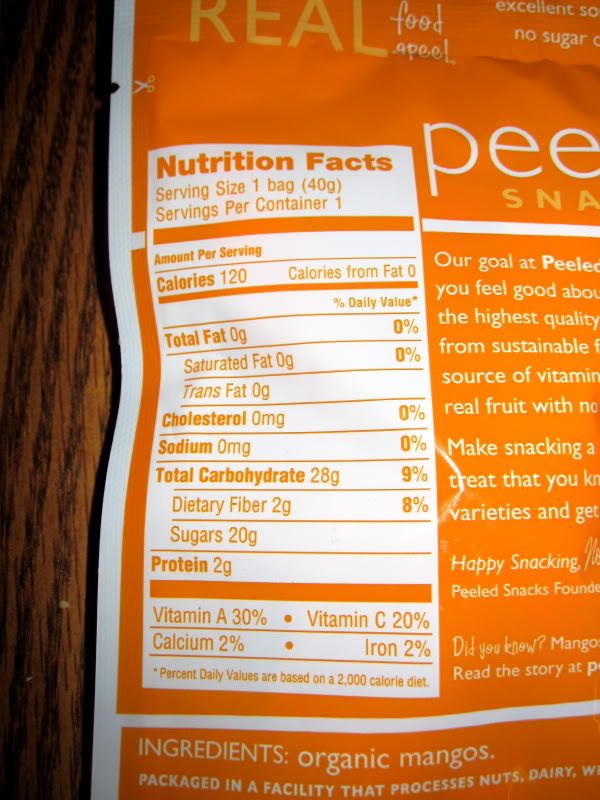 But before I did that I checked out the nutrition stats. These are only made with one ingredient, USDA certified organic fruit. There is absolutely nothing else. No sugar added, no preservatives added, and they are gluten free. They're a great natural source of fiber and each bag is one serving of your daily recommended amount of fruit. They're also a good way to still get to enjoy fruit even when its out of season and the fresh stuff isn't tasting its best. Dried fruit tastes good any time of year!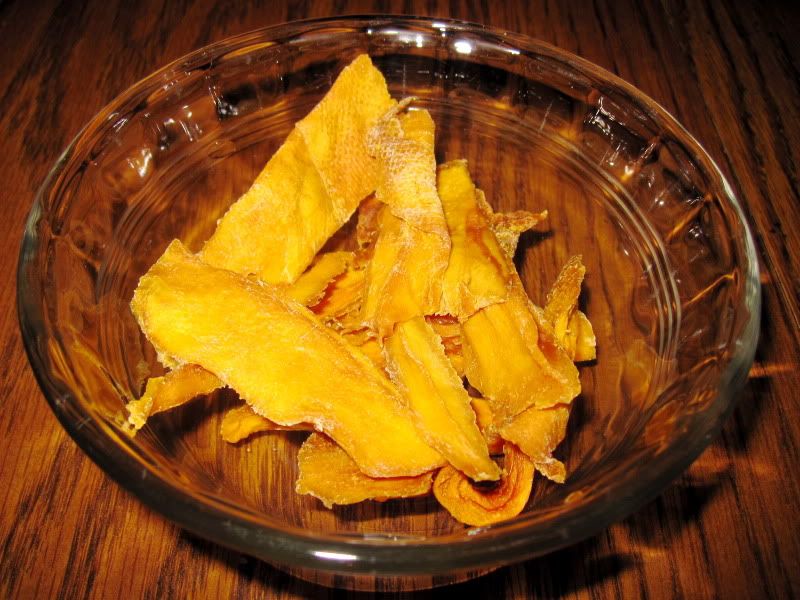 I started off with the mango slices and immediately fell in love with them. Every time I've ever had dried mango before the slices were sweetened with lots of sugar. These mango slices were just as sweet without any added sugar! It was incredible!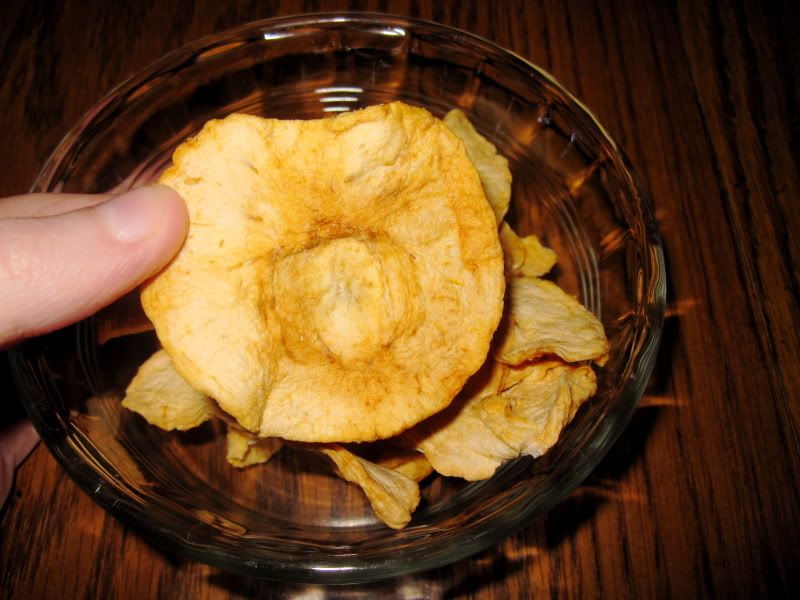 The apple slices were huge! They tasted good although I honestly prefer more of a crispy apple chip than an apple peel, but that's just personal preference.
The apricots were out of this world! I love apricots and these were the best dried apricots I've ever had. I may or may not have eaten all of these before I moved on to the next fruit sample. ;p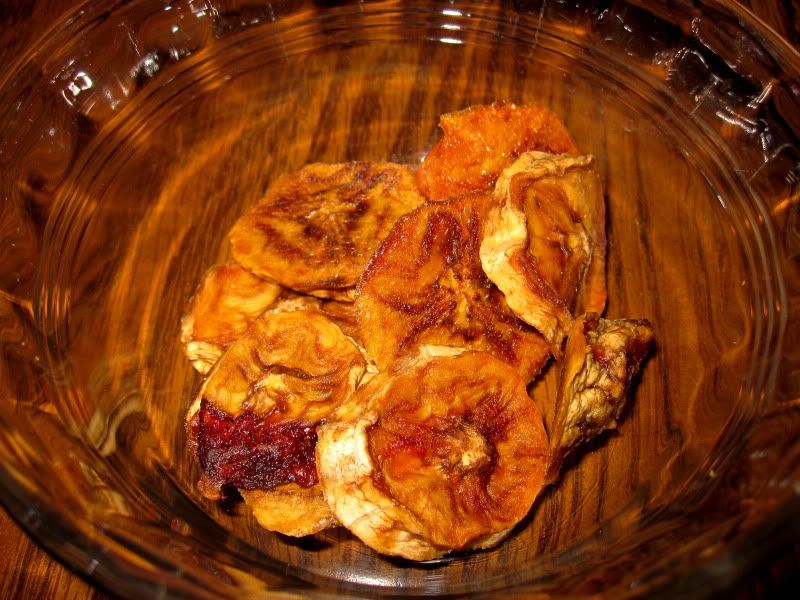 I was really excited to try the banana ones as I love banana, but what I came to realize while eating these is that I love fresh bananas, not dried ones. I kept wanting wanting them to be moist and taste like a fresh banana (I think because we're out of bananas) and no dried fruit will be able to replicate that.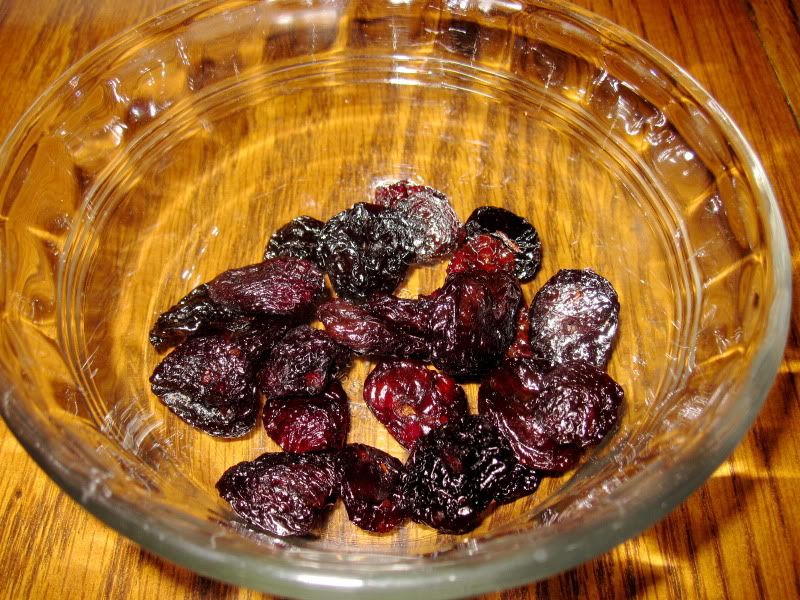 The cherries were the fruit that made me stop and say, "Oh wow." They were so full of flavor and so rich and so sweet. I could not stop eating them.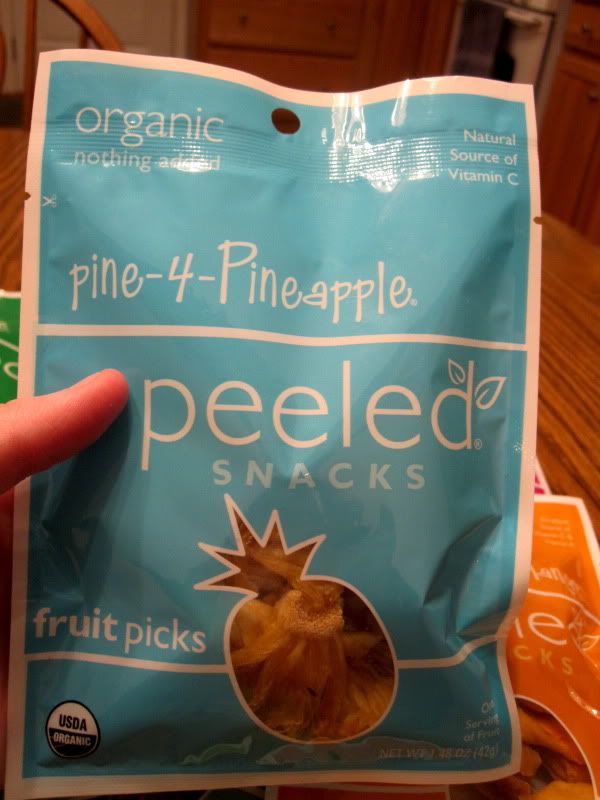 I didn't get to sample the pineapple yet because I really want to wait and save these to enjoy with Josh. I'm not seeing him this weekend because we're both working so I thought this would make a fun Halloween treat when we are together next weekend!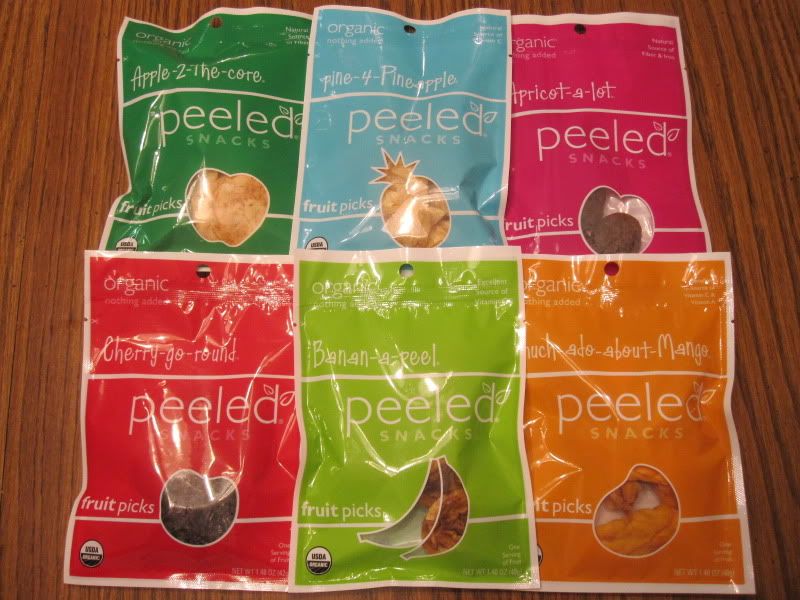 My overall reaction to Peeled Snacks was that I love them. There are some of their fruits I love more than others, but I feel that way about fruits in general. I loved that they're packaged in serving sizes so you can grab and go and its a snack you won't feel guilty about. Peeled Snacks are available in a ton of grocery stores (including Whole Foods) and Starbucks, so you can pick up a bag of dried fruit whenever the snacking urge strikes.
Peeled Snacks was so kind to offer an Organic Fruit Picks Variety Pack to one lucky reader. It is worth $22.99 and includes two of each of the following fruit packs: pine-4-Pineapple, much-ado-about-Mango, Apricot-a-lot, Cherry-go-round, and Apple-2-the-core.
All you have to do to enter is the following:
1. Visit Peeled Snack's online shop to discover your favorite dried fruit that they offer. Then come back here and comment telling me which one it is!
2. For an optional second entry you can follow me on Twitter! Just leave another comment letting me know you're now following me on Twitter.
You can enter until 11:59 pm EST Sunday. I will pick the winner randomly on Monday and will announce them in Monday's blog post, so make sure to check back to see if you won! I'll be asking for the winner to email me their address. 
I would also like to send a big thank you to Peeled Snacks for giving me this opportunity! They are making healthy, nutritious products that not only taste good, but are good for you. I am so excited to get to share it with all of you! I hope you all have a great weekend!