I really needed this weekend. After a busy week, getting to unwind and spend time with Josh was absolutely perfect.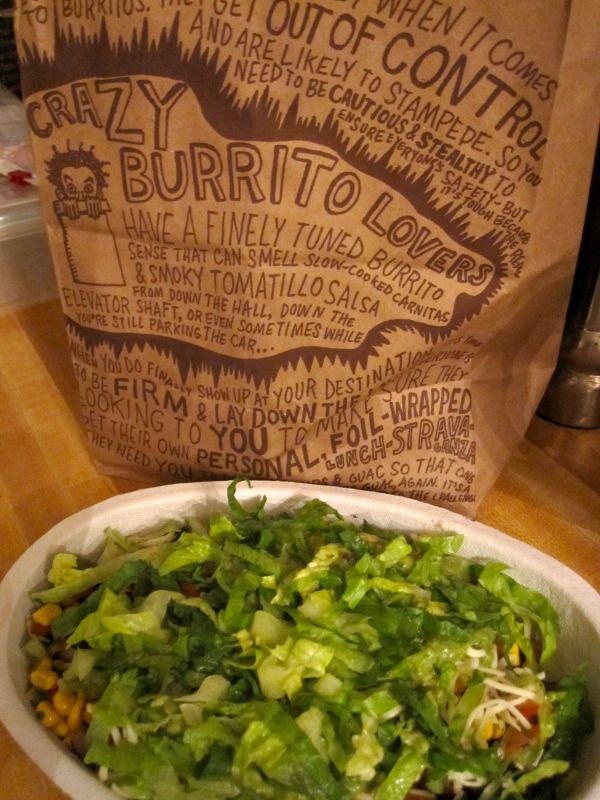 I got out of work at 6 on Friday and figured I'd wait to get dinner until I made it to State College. So around 7 I stopped by Chipotle for what I think will be my traditional Friday night meal this summer. I am so addicted to their burrito bowls, they're delicious!
I'm normally a night owl but by 10 I was having trouble keeping my eyes open so Josh and I called it an early night. It felt so good to get to sleep in and get a really good nights sleep.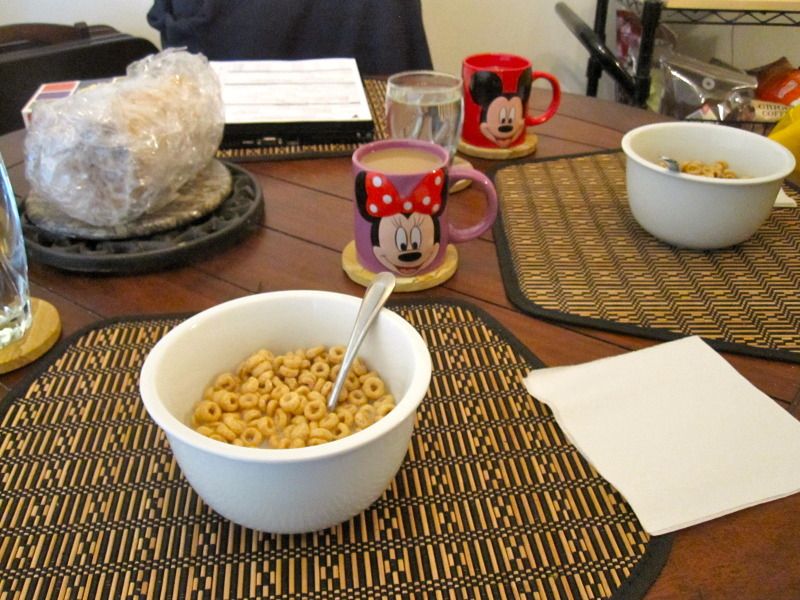 Saturday breakfast was Honey Nut Cheerios and Keurig Coconut Mocha coffee in our Mickey and Minnie mugs. I love cute little traditions. 😀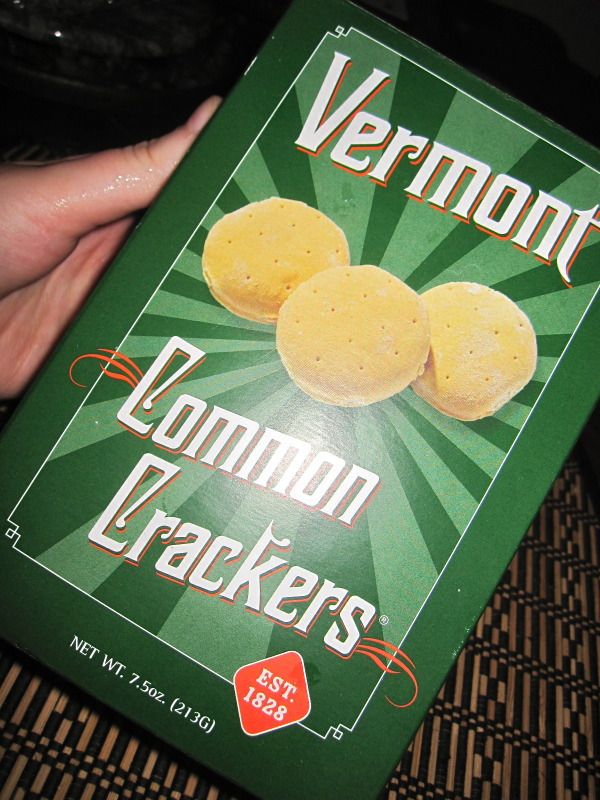 Josh has a huge pantry stuffed with yummy snacks. For a mid morning treat he pulled out these Vermont Common Crackers, made by the same people that make my favorite cookie buttons! These were so good I want to buy more of them and all the other things the Orton Brothers make. They were such a surprise find, you never know what you'll find in Josh's pantry!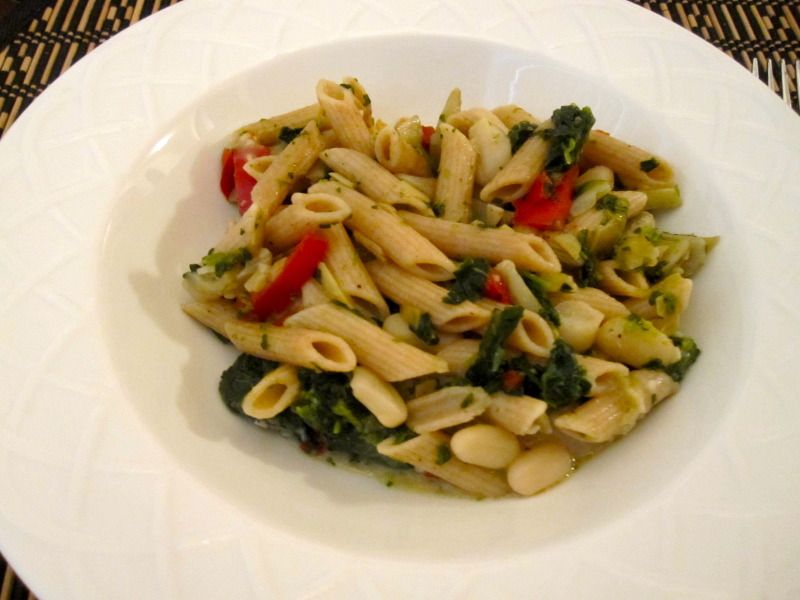 For lunch I did a Kashi frozen steamable meal. It was really good, probably my favorite frozen meal so far. I love how its pretty healthy and ready in four minutes!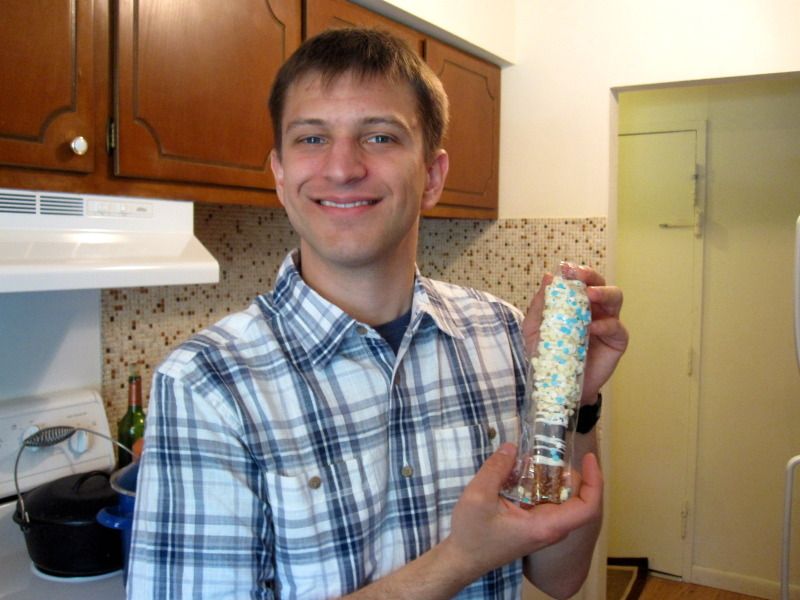 After lunch Josh was so sweet and encouraged me to start studying for my GMATs. Its been a few weeks since summer started and I had yet to start making some progress. His support really helped and I feel like I'm off to a good start. I'm going to need to really focus on the math section this summer, some of the review was more challenging than I expected. Here's hoping dedication and persistence will pay off!
As a treat after studying Josh reached back into his pantry of tricks and pulled out these chocolate dipped sugar cookie flavored pretzels. Omg they were amazing. We each enjoyed a pretzel rod while watching Iron Man. I thought it was such a good movie! I can't wait to get to see the second with Josh the next time we're together, Robert Downey, Jr. is amazing!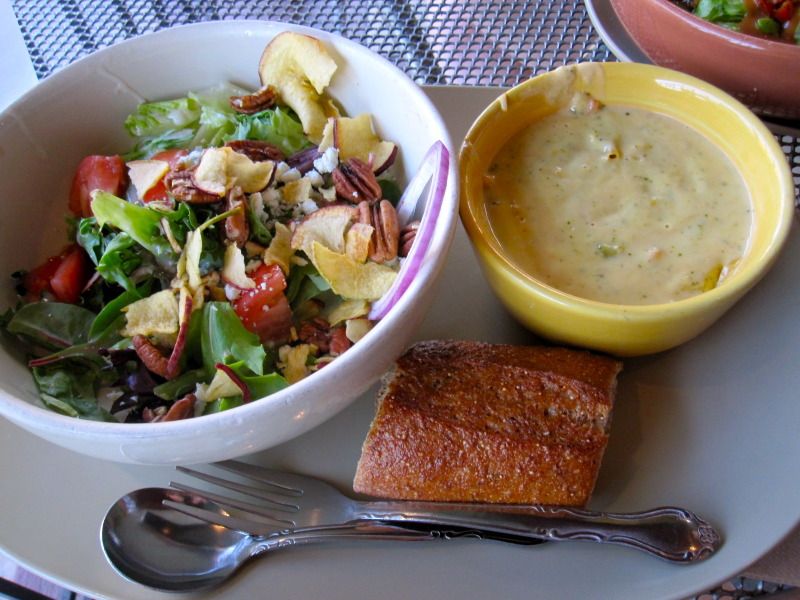 After the movie we got a call from Lily asking if we'd like to go to dinner with her at Panera. I'm always down for Panera so I was really excited. We were also her body guards for a Craig's List transaction. She was buying a GPS from some guy after hers was stolen and didn't want to buy it alone which I can totally understand. Thankfully the transaction went smoothly. I've never bought something from Craigs List but I've heard you can get great deals on things, you just need to be careful you're safe since you have no idea who you're buying from. This was actually my second time being a body guard for someone for Craig's List. When my friend Maile was moving her stuff she sold her outdoor patio furniture on Craig's List and didn't want to be there alone. The couple that bought it were super nice, thankfully, since let's be honest, if I actually had to try and be a bodyguard I'd do more damage to myself than another person. ;p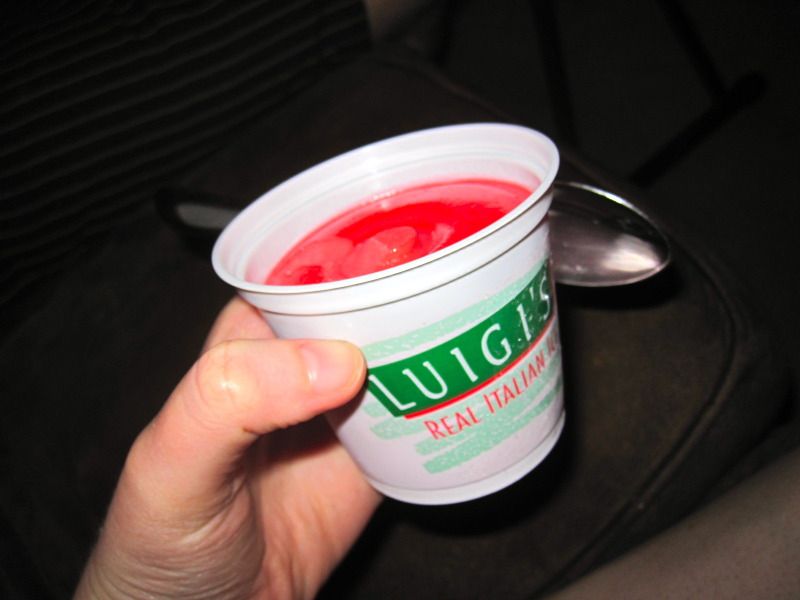 Josh and I were trying to have a healthy dessert after eating out and having pretzels covered in chocolate. We decided to head to Weiss to pick up healthier dessert options so that when hunger strikes we wouldn't have to worry about giving in to super unhealthy foods. I grew up on Luigi's and was so excited to find out one of their Italian Ices is only 100 calories. They were just as good as I remembered.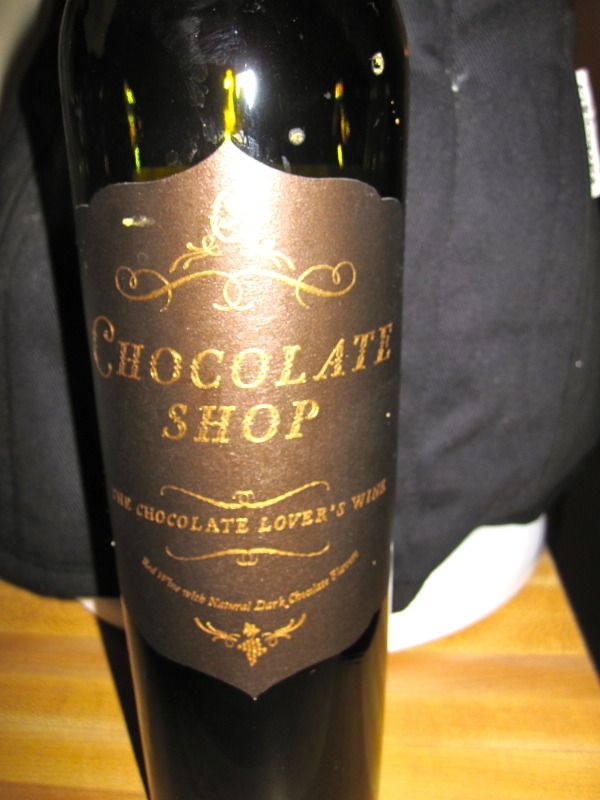 Throwing our good diet choices to the wind Josh and I decided to try the bottle of chocolate wine we got for Christmas/ Hanukkah this past winter. It was so amazing and is from Walla Walla Washington. Try saying that three times fast after you've had a glass! ;p It was so good Josh and I want to order some more, it tastes exactly like chocolate covered strawberries.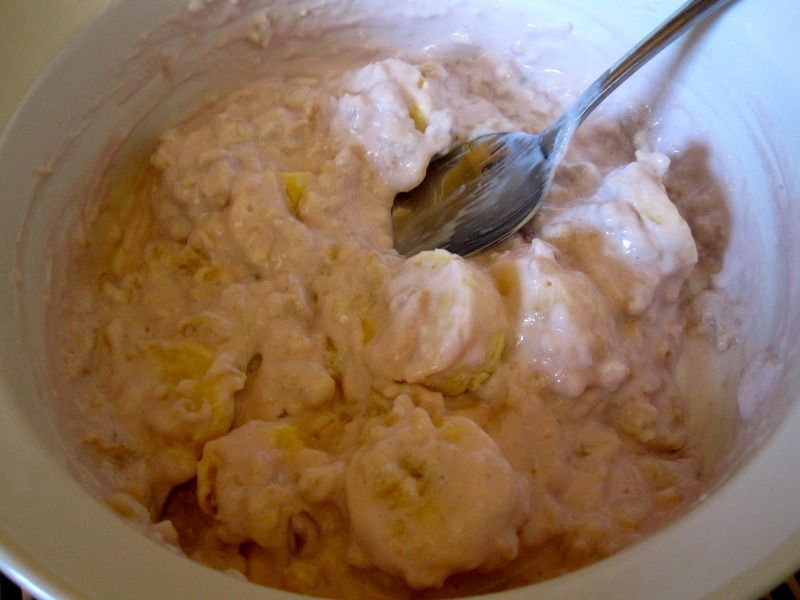 The next morning brought about the return of my beloved oats + Chobani + banana combination. I miss this combo when I don't eat it for a few days. Its so healthy and filling and was a perfect way to start the day.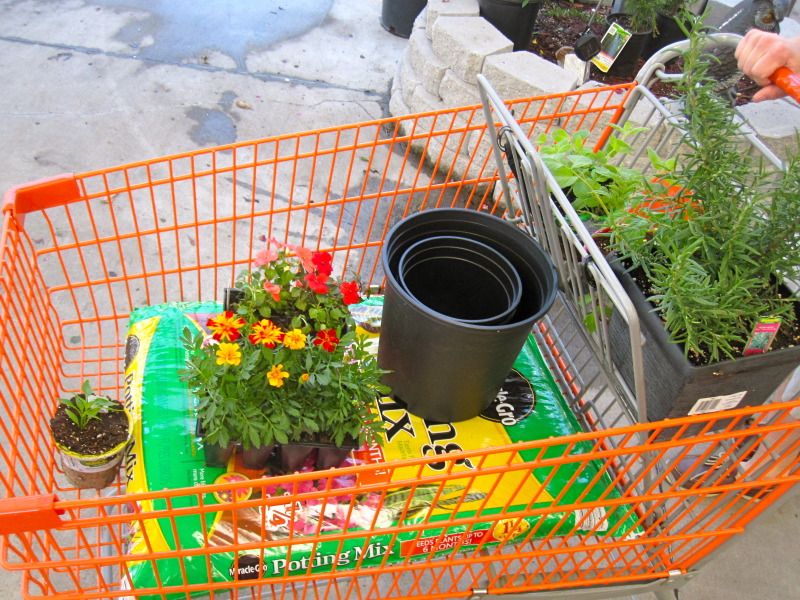 After breakfast we headed over to Home Depot to pick up some flowers and herbs for Josh to plant on his patio. He can cook and likes to garden, did I luck out or what? We had a fun time browsing all the stuff and the plants look absolutely beautiful on the patio now. It was the perfect weather for planting today.
We fortified ourselves for planting with veggie burgers. Josh broiled the roasted red peppers and onions and then added hummus and cheese to the burger. It was perfect.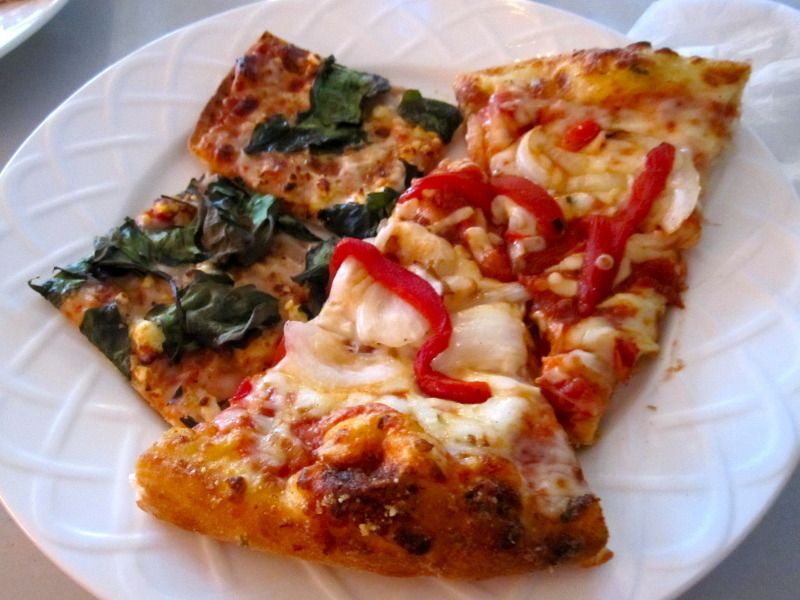 We were planning on going out to dinner but sometimes the best meal is pizza cuddled on the couch with HGTV on in the background. It was relaxing and surprisingly delicious. If you haven't eaten Dominos in a while I'd definitely recommend trying it out, they taste nothing like how I remembered them! We got the traditional crust pizza with red onion and pepper and the crust had the most amazing garlic on it. And for the thin crust we did feta and spinach. They were both so amazing and Josh was so sweet to not only treat but send me home with leftovers. I'm a lucky girl! <3
I'm also a very sleepy girl. I have to be at work at 7am tomorrow and then after work am heading to Harrisburg for more training on Tuesday. Its going to be a busy week and I want to be well rested for all of it!
Question of the Day: Have you bought or sold things on Craig's List before? Any funny stories?