Its been a lazy day around here today. I don't know if its from all the excitement this past weekend, the copious amounts of cookie cake I've been eating, or the lack of sleep last night due to me staying up until 3am downloading books for my new Nook. Regardless, besides going to class today I haven't gotten too much done on the productivity front.
Andy totally understands. ;p
Something I did manage to check off my to-do list was go Wegmans shopping in between classes. I had some thank you cards to pick up and figured nothing goes better with a thank you card than some homemade baked goods! I'm mailing the thank you packages tomorrow before class so I'm holding off baking until tomorrow to maximize freshness.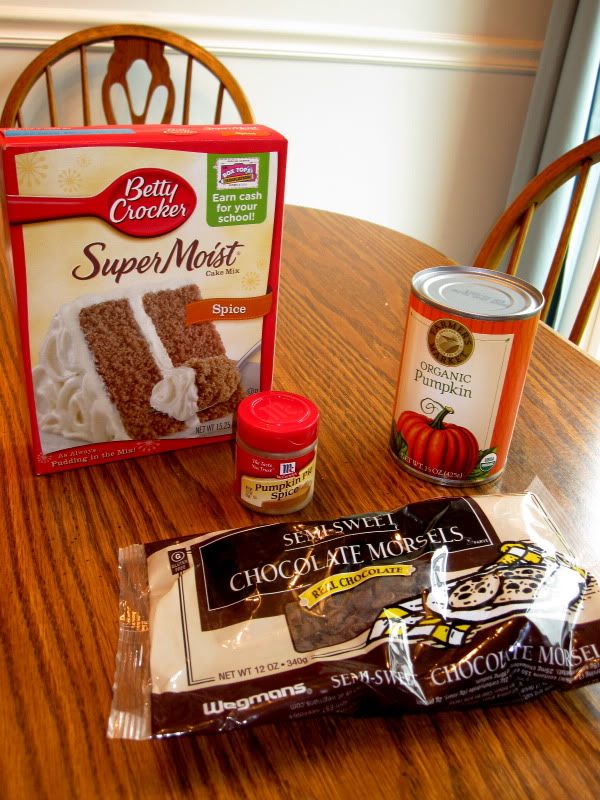 Any guesses what I'm making? The recipe sounds delicious, I'm so excited to see how it tastes!
After my classes were over for the day I was hungry and craving Panera. They emailed me on my birthday to let me know they had uploaded a birthday surprise on my card. I was curious what it was and when Diane took out the turkey to defrost this morning for dinner tonight it was all the incentive I needed to check it out.
Having a Panera card has its perks. They gave me a free pastry of my choice for my birthday, and I had another one on there from a previous promotion a few weeks back. I decided to hold off on a pastry today and ordered my favorite you-pick-two combo.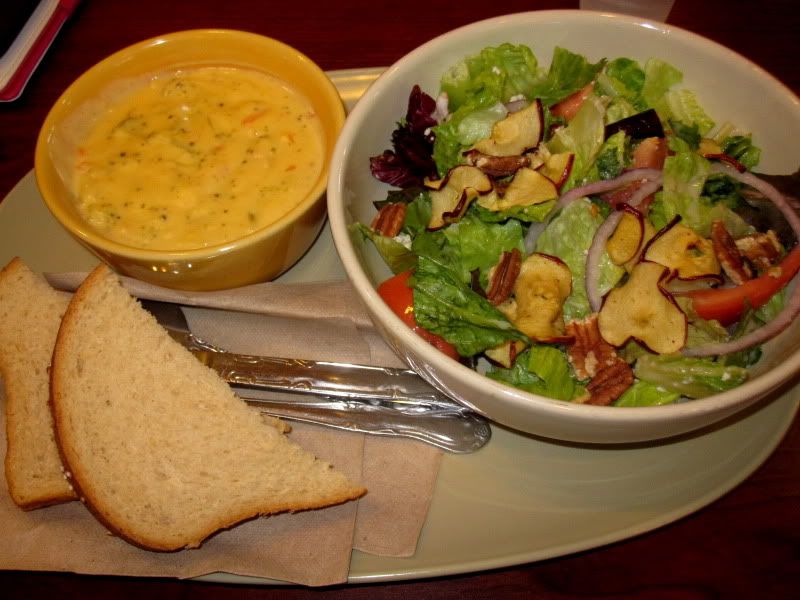 A fuji apple salad (minus the chicken) with a cup of broccoli cheddar soup. The salad was so delicious, with walnuts and gorgonzola cheese. The soup is my favorite item on the entire Panera menu. It is thick and cheesy and filled to the brim with broccoli.
As I ate I noticed Panera employees setting up tables in front of me. Before I knew it those tables were filled with food and customers were getting to sample products. Still a little hungry after dinner since I skipped my free pastry I decided to investigate.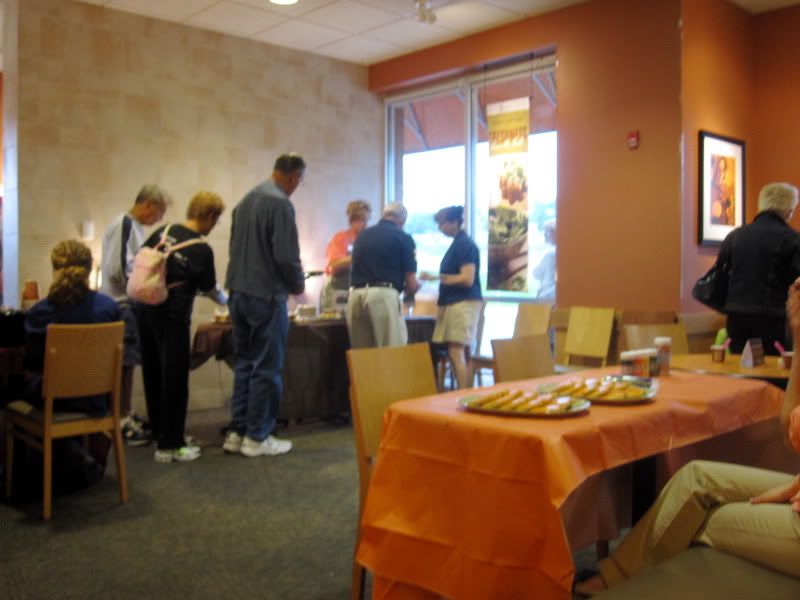 Turns out it was an event to thank MyPanera card members! If you had your card you had access to four tables worth of samples, free drinks, and a pumpkin cookie decorating station! I was so glad I held off on the pastry!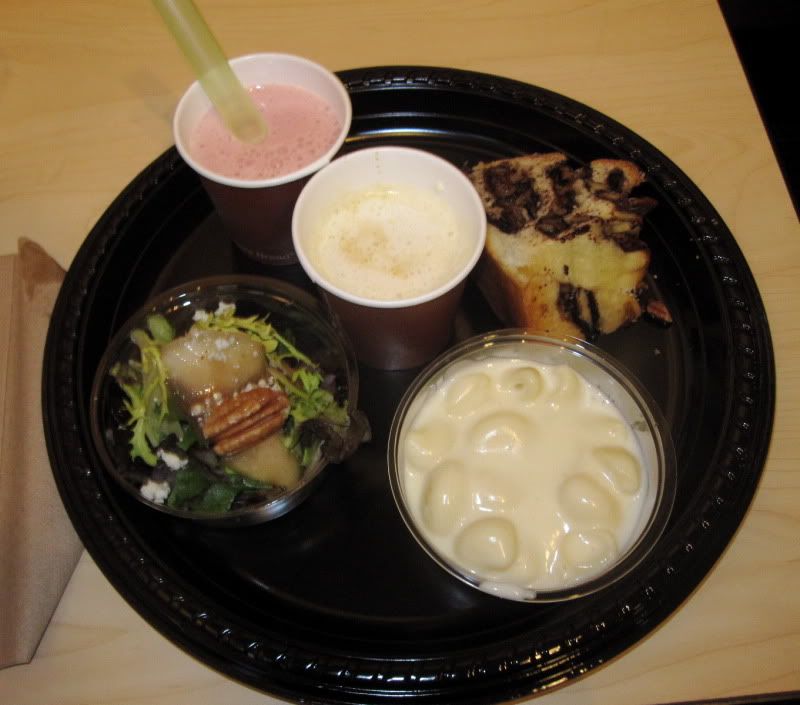 My sample plate. It included pumpkin spice latte, a berry smoothie, a sticky bun, macaroni and cheese, and more of my dinner salad. They also had 3-inch turkey asiago clubs they were sampling but I skipped that one for obvious reasons. My verdict was that overall it was great. The salad was delicious, the smoothie is one of my favorites, and the sticky bun was so good. The mac and cheese was a little too cheesy for my liking (and that's saying something!) which I was perfectly all right with since it is supposed to be one of the most unhealthy things on Panera's menu. I was up in the air on the pumpkin spice latte. It tasted good but at the same time a little like menthol, which is not something I'm used to drinking. I was so excited to get to sample all of these, and even more excited that they were free! I picked a good day to come to Panera! Something I love about Panera is how friendly the employees always are! It makes every visit a treat, and I'm already excited to go back to use my two pastry credits.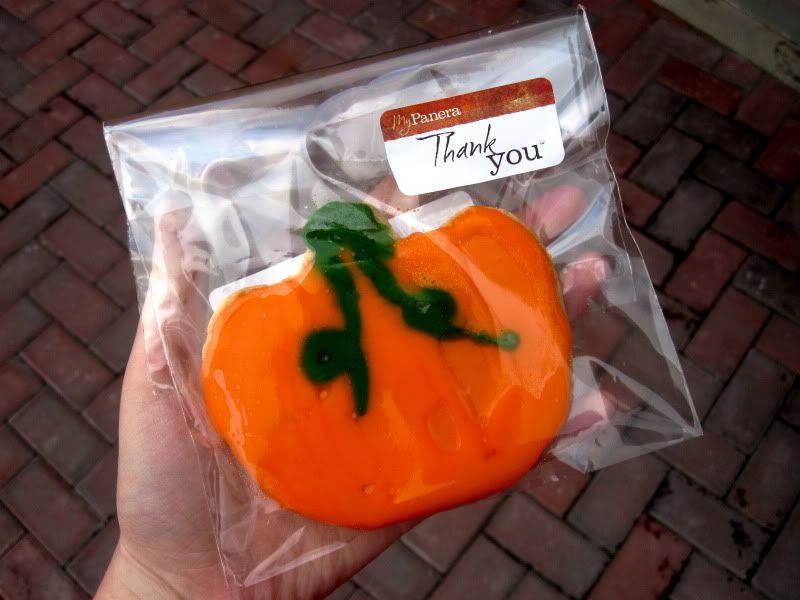 As I left the event I was given my shortbread pumpkin all wrapped to go. How cute is this? I love Panera!
The unexpected food tasting was the highlight of my day and now I am back on the couch in PJ's, considering heading to bed before 9pm.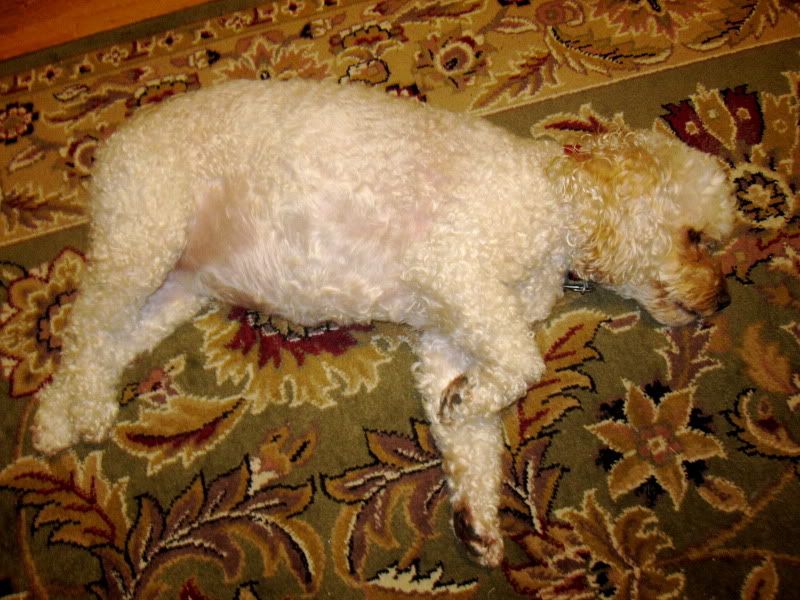 I wouldn't be the only one! If only I looked like such a lady when I slept, she looks like she's curtseying. Bailey is just too adorable!
I'll see you guys tomorrow with some baking and coffee making! 😀