After how awesome last month's Foodie Penpal exchange went I was SO excited to get to participate in my second blog swap this month! If you're interested in learning more about the Foodie Penpals Program just click on the picture above and it will take you to more info!

A little less than a month ago I received an email pairing me with who I would be sending food to, and who I would be receiving food from. I was so excited to hear I'd be receiving food from Willow, of My Own Trail. How awesome is her name? I love unique, beautiful names. Willow is super sweet and sent me such a thoughtful, incredible package.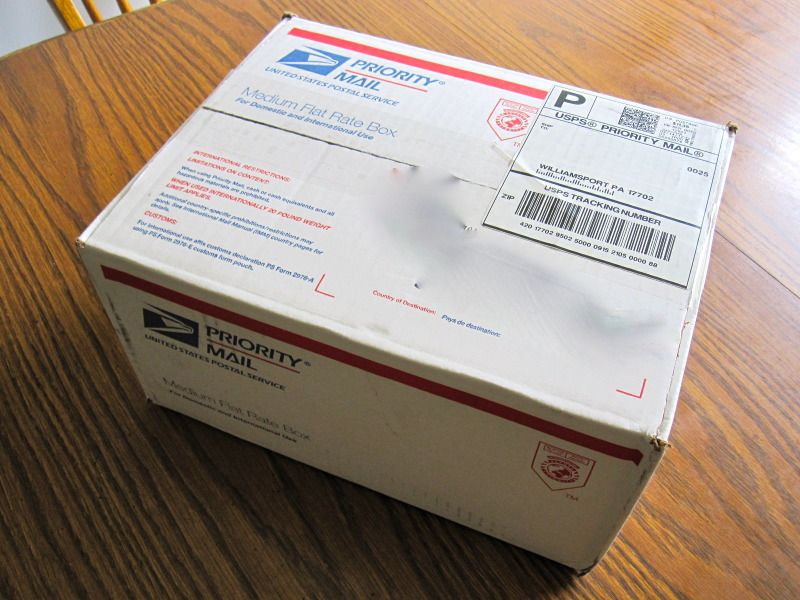 I was so excited to see this box waiting for me at home. I tore into it about a second after taking this picture. ;p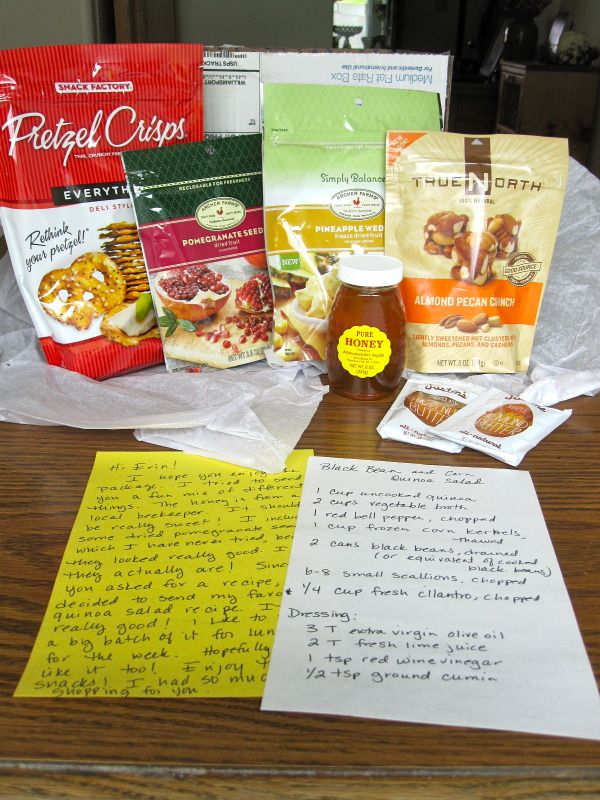 Look at all the amazing goodies Willow sent me! She included a really sweet note and at my request one of her favorite recipes. I can't wait to make her black bean and corn quinoa salad.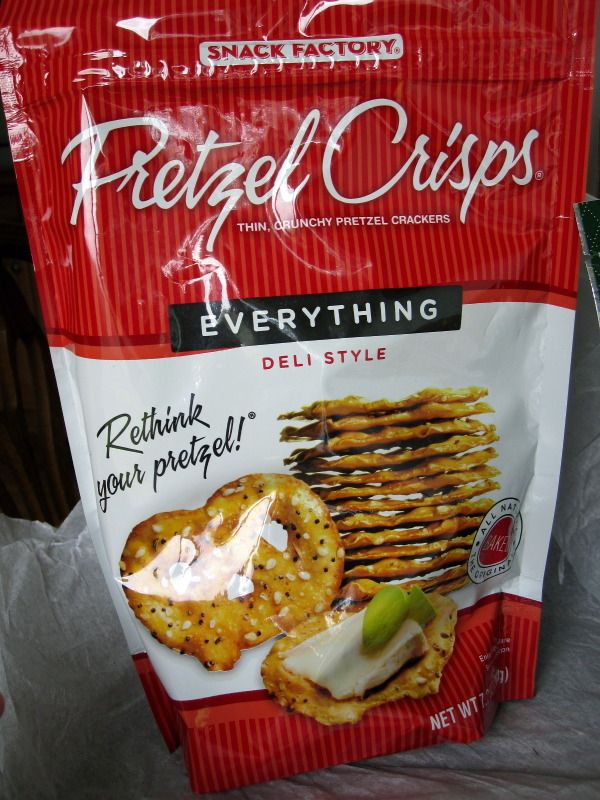 I have never heard of pretzel crisps like this before! Everything bagels are my favorite flavor bagels and I love how these had exactly the same taste but with a pretzel texture. You can also eat a lot more of them before you equal the caloric content of a bagel. ;p These were opened the first day and topped with Philadelphia cream cheese. They didn't last long. I will definitely be buying these in the future.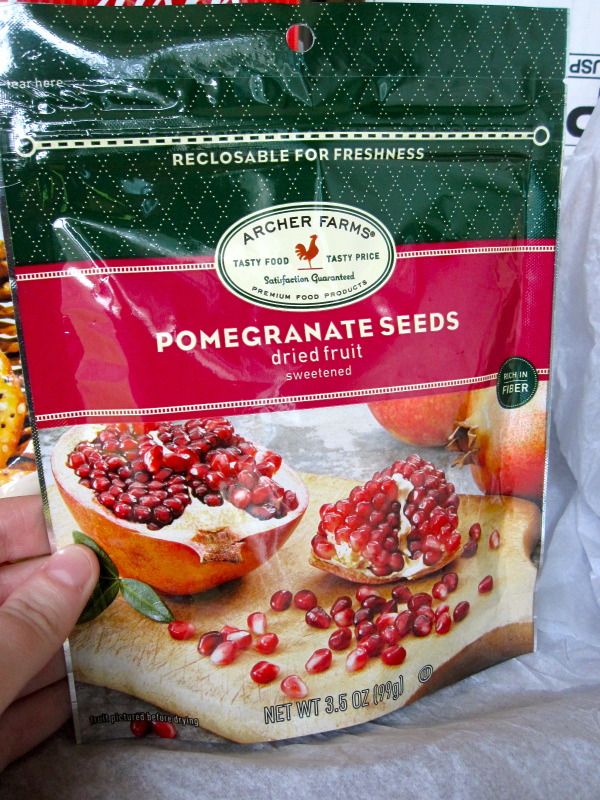 I was really intrigued by these pomegranate seeds. I opened them up the other day and really like the taste and texture. I might try sprinkling some in some Greek yogurt for a snack later today.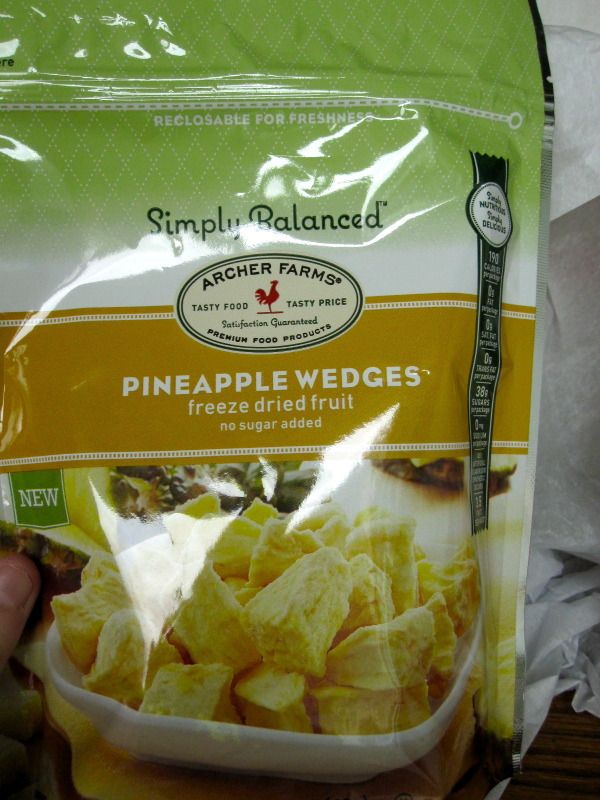 I love dried fruit and was really excited to see these pineapple wedges in my box. They're one of Josh's favorites so I brought them to his place last weekend and he absolutely loved them. I was going to suggest he bring some along as a snack for the plane but they didn't last the weekend. Next time he goes on a trip I'll definitely be picking up some of these for him!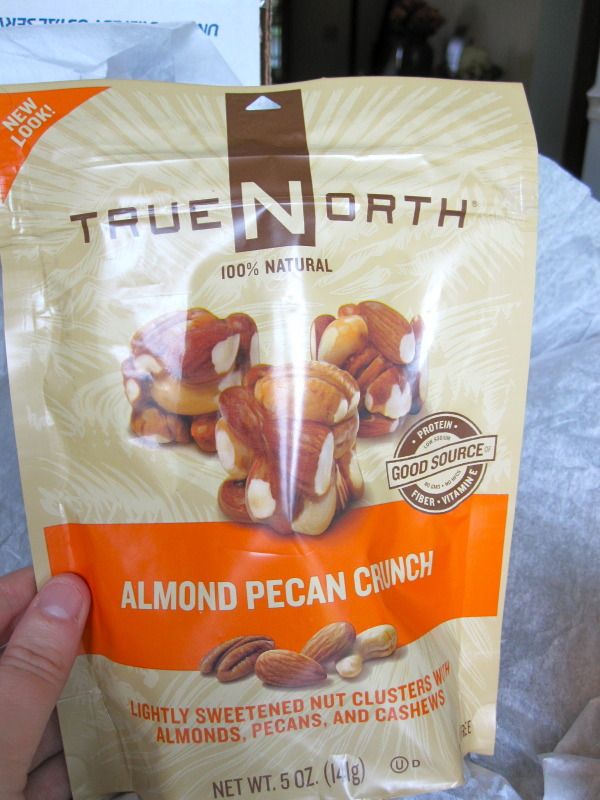 This snack was right up my alley. I love nuts and find myself snacking on them all the time. These clusters are so good I'm only letting myself eat a few at a time so I can savor them.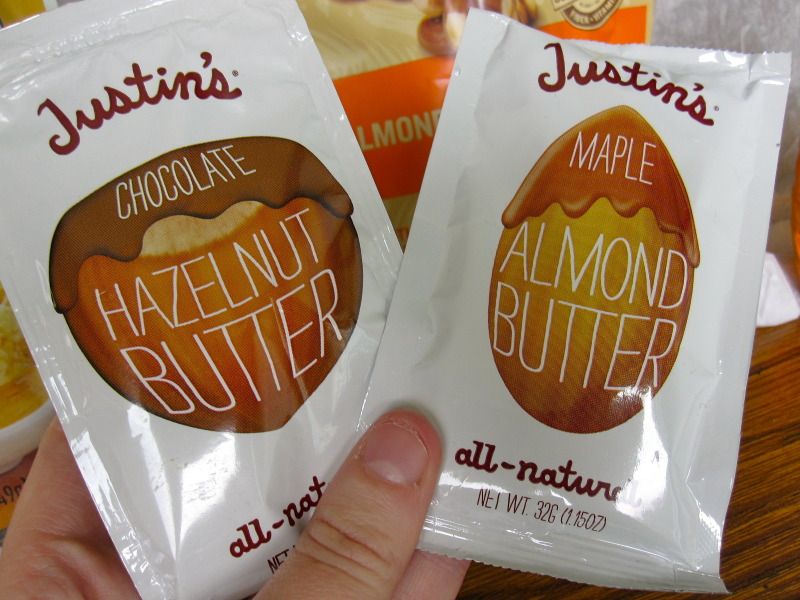 I was so excited to get to try some of Justin's infamous nut butter! I already ate the chocolate hazelnut butter over strawberries and absolutely loved it. I'm excited to make a sandwich for work in a few days and use the maple almond butter.
And I totally forgot to snap a picture of the honey but it looks so good. Its from the Adirondack Bee Supply and I can't wait to spread it over a homemade baking powder biscuit. I went to a honey farm in Hawaii and got to try over ten different flavors of honey. Since then I've loved the stuff and how it is a natural sweetener.
Thank you so incredibly much Willow! This was such a great package that was so personalized to me and so wonderful!
If this seems like a cool thing you'd like to participate in next month make sure to check out Foodie Penpals and sign up. Its so much fun! I'm going to be passing on the May Foodie Penpals swap because I will be starting a summer internship in a few weeks and will be traveling for training and getting used to the job but I will definitely be back for June!