Today was a busy day! Waking up at 7am for my 8am Geology lab was not easy but I did it and was so proud of myself.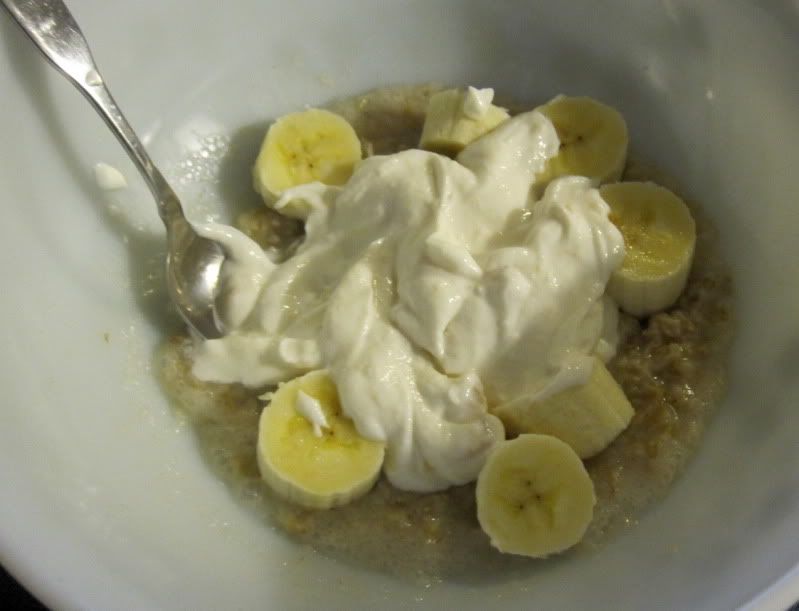 Not only did I make it to class on time but I also managed to make a delicious healthy breakfast in under ten minutes before I had to run out the door. I microwaved some old fashioned oats and topped them with a banana and a 6oz serving of Chobani's  Apple Cinnamon Greek yogurt. I love mixing Chobani in with oats in the morning for a super filling, protein-packed breakfast. All the flavors work well for it but I think I found the one that works the best! The cinnamon and apple are so complimentary to the oats and banana without being overpowering or underwhelming. I enjoyed every single bite! And bonus: I didn't spill any on myself! You would think this would go without saying but after last week's early morning eating I've learned to celebrate the little achievements! ;p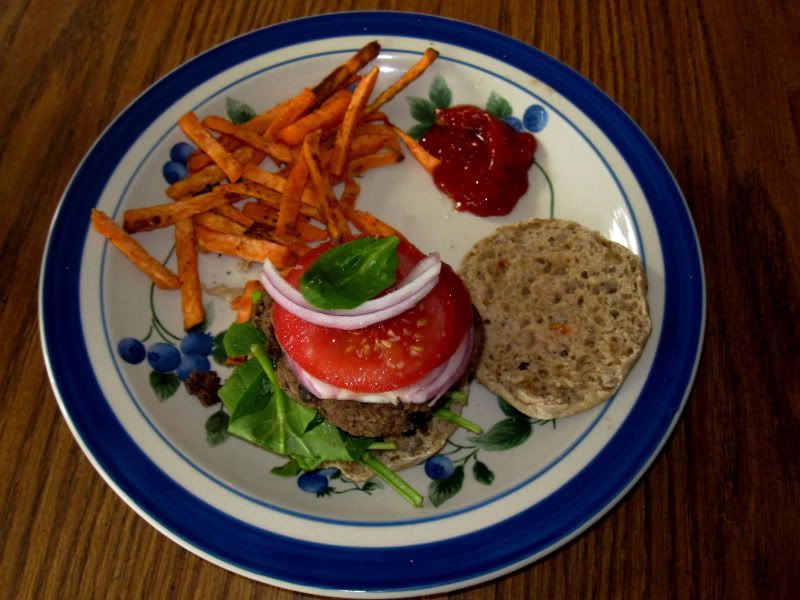 After my lab I needed to run home and make a quick lunch before getting some stuff done off my to-do list. I threw some sweet potatoes in the oven and reheated a veggie burger from yesterday. It was just as good a day later.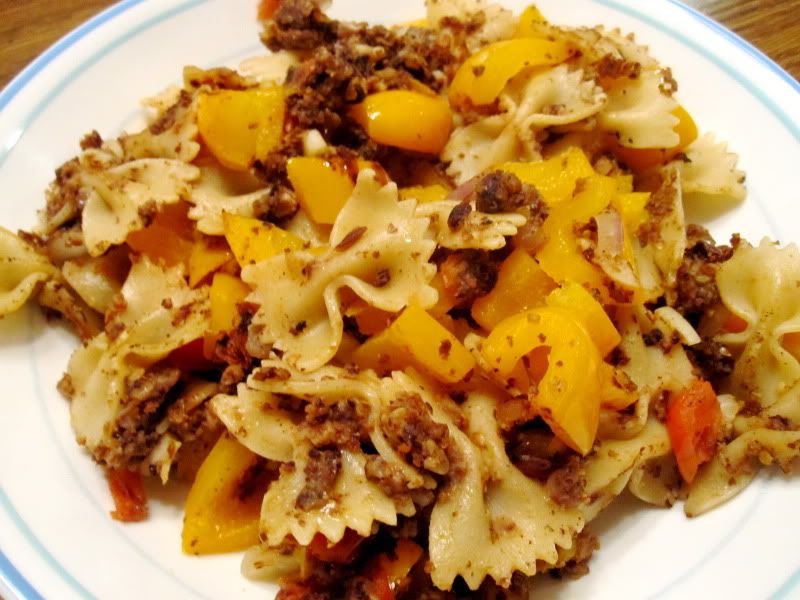 After heading back to school for my Excel class and then working on a paper I came home at the end of the day and completely crashed. It felt so good to nap. When I woke up I was pretty hungry so I decided to make protein pasta with yellow pepper, onion, tomatoes, garlic, and ground up veggie burger. I know it looks a little different but it tasted so good! I wanted to use up the last veggie burger before I leave for Josh's tomorrow so I mashed it up with the veggies and cooked it with the pasta, topping it in cheese. It was delicious and so filling.
I'm about to get ready for bed but I wanted to leave you guys with a super hysterical clip from one of my favorite shows, The Big Bang Theory. What girl doesn't want a tiara?