This post is sponsored by Country Crock. I was selected for this opportunity as a member of Clever Girls Collective, and the content and opinions expressed here are all my own.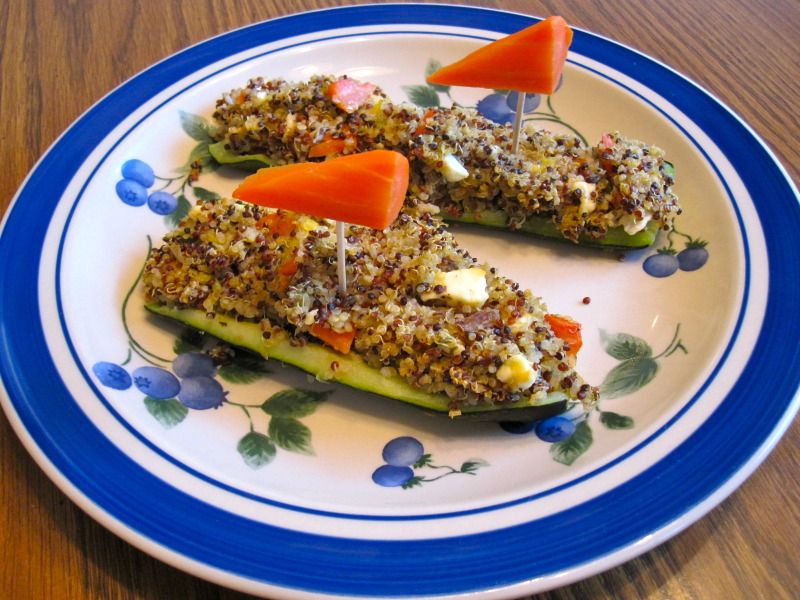 Oh man do I have a good recipe for you guys today. Earlier this week I was contacted by Country Crock asking if I would like to use their margarine in some veggie recipes. I am always looking for delicious vegetable filled recipes to make for dinner. And I love how margarine is now trans fat free and that Country Crock contains 70% less saturated fat and 30% fewer calories than butter.

Zucchini Boats Recipe from A Very Veggie World from Clare Crespo
4 Servings
2 medium zucchinis

1 large peeled carrot

2 Tbsp Country Crock

1/2 small onion, diced

1 garlic clove, finely chopped

1 c. cooked couscous (I substituted quinoa)

1/4 c. reduced fat feta cheese

1 Tbsp. fresh parsley, oregano, or mint, finely chopped (I used oregano)

1/8 tsp. salt (I omitted this because the feta was salty enough)


1/8 tsp. ground black pepper
Preheat oven to 350 degrees.
Bring a large pot of water to boil. Cut zucchinis in half lengthwise. Cut 2-1/2 inches off bottom of carrot and cut in half lengthwise, then cut each half on the diagonal. Boil zucchini and carrot "sails'' for 5 minutes. Remove and let cool until you can handle them. With a small knife or pointed spoon, scoop center of zucchini out (leaving 1/2 -inch thickness to zucchini "boat"). Dice scooped out zucchini and remaining end of carrot.
Heat Country Crock Spread in skillet. Add onion and garlic, cook until onion is soft, stirring occasionally, about 5 minutes. Add carrots and zucchini and cook for about 7 minutes, stirring occasionally. Remove from heat and add to cooked couscous or rice. Stir in feta cheese, herbs, salt and pepper.
Place zucchini halves on baking sheet. Scoop rice or couscous mixtures into zucchini halves, pressing firmly to form mounds. Bake 25 minutes. Remove from oven. Carefully place carrot ends on small skewers or toothpicks and stick sails in boats.
Clare's cookbook is filled with fun, playful, nutritious, and delicious recipes. They're meant for all ages and are whimsical and eye catching. I had a hard time deciding which one to make for this blog post. I ended up deciding on the zucchini boats because of how packed with veggies they are. That and the feta, I love feta. 😀
The recipe took about an hour in total to make. It was really easy and a lot of fun. Some pictures of my cooking: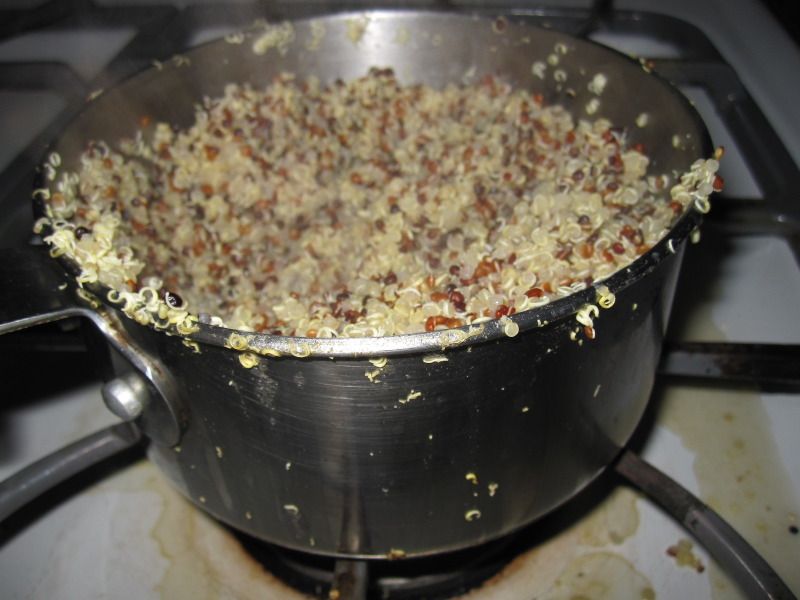 I learned my lesson about using the right size pot. I grossly underestimated how much room the quinoa would need and it proceeded to go everywhere. It was still delicious though.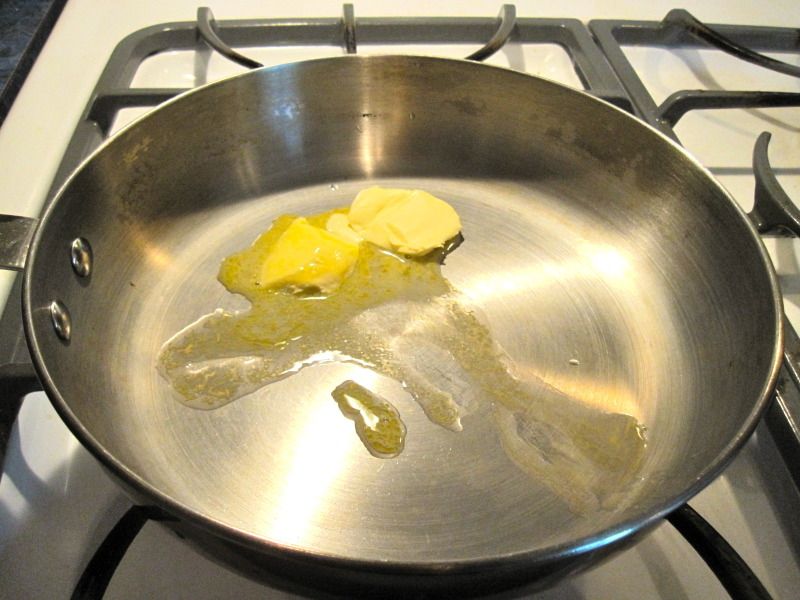 I was so excited when going through our cupboards to realize we have stainless steel pans. We have sets of non stick and I have not been comfortable using them with all the chemicals they release while cooking. I will definitely be using this pan more often. I also liked how cooking with margarine gave some good flavor to the food.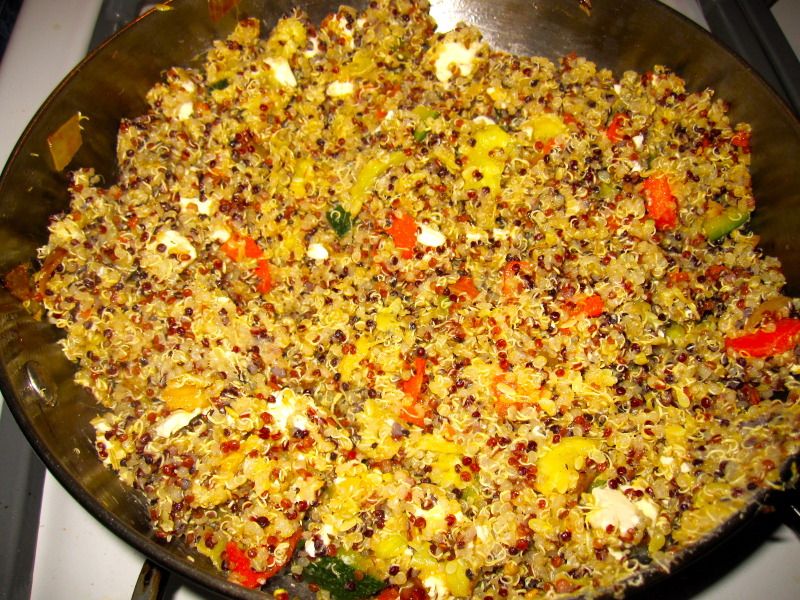 I love all the pretty colors in the food.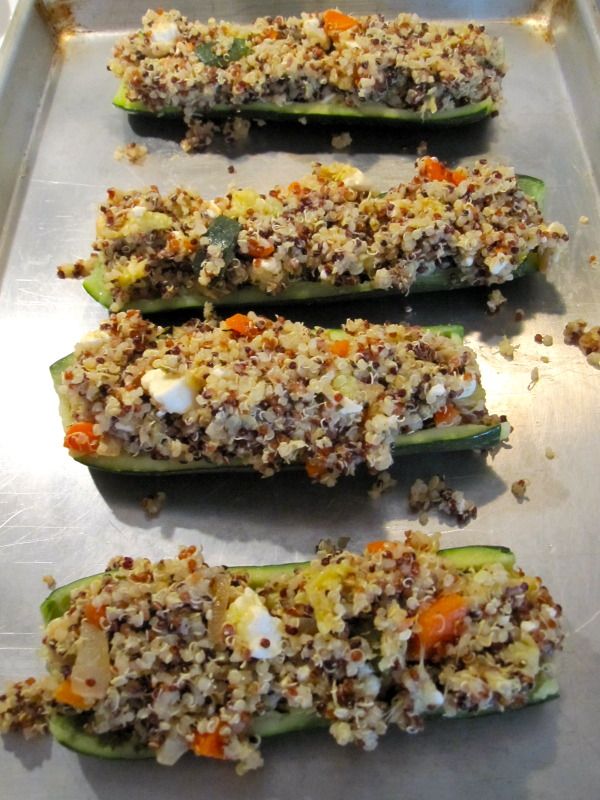 Scooping the veggies into the shelled out zucchini boats.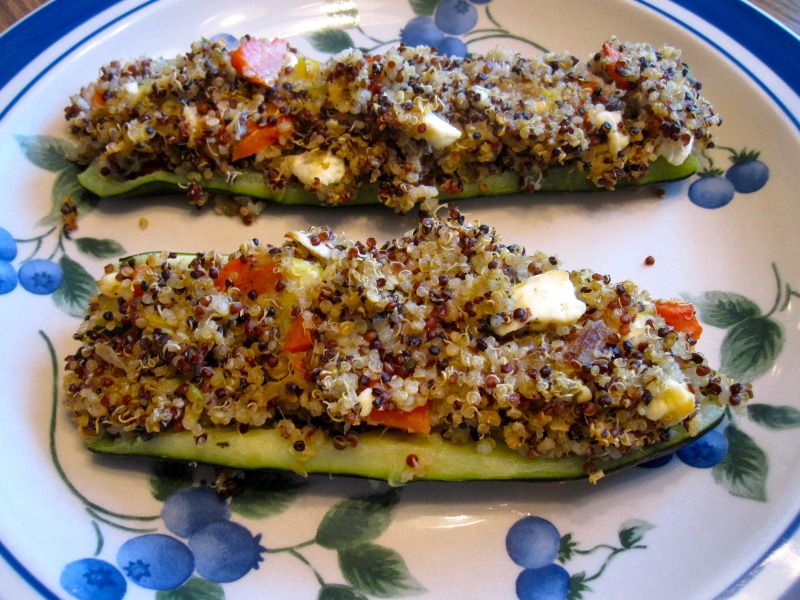 After twenty five minutes in the oven, voila, all cooked and ready for eating! These were so good and so full of flavor I ate two. If you're looking for a healthy addition to your dinner menu I definitely recommend trying these!
Are you looking for quick and simple tips and recipes to make serving veggies more fun? Download the free Clare Crespo Cookbook here for fun and whimsical recipes your family is sure to love!