Happy Hump Day everyone! Two more days and its the weekend! I can't wait. Josh is home from Connecticut which means I get to see him this weekend! I've really missed him.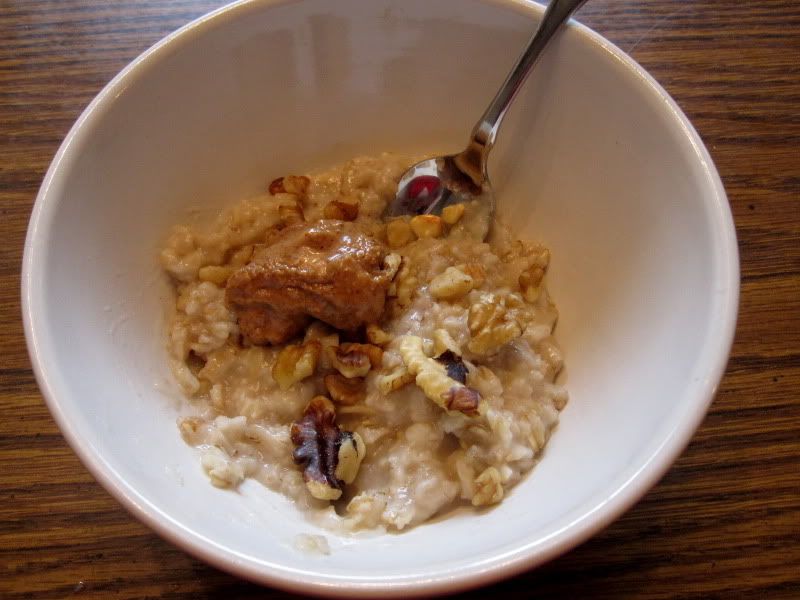 This week is the week before finals at school. Lots of projects and papers are due and I had a big test today so I wanted to get an extra protein packed breakfast. Old fashioned oats + a scoop of almond butter + a handful of walnuts had me awake and alert all morning.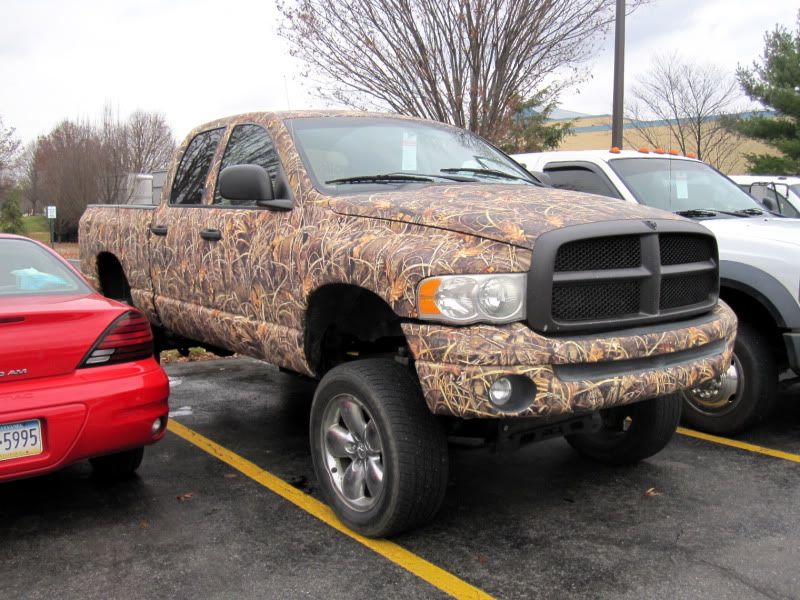 There's always something to see in my school's parking lot. Today it was a camo covered truck. Stay classy, PCT.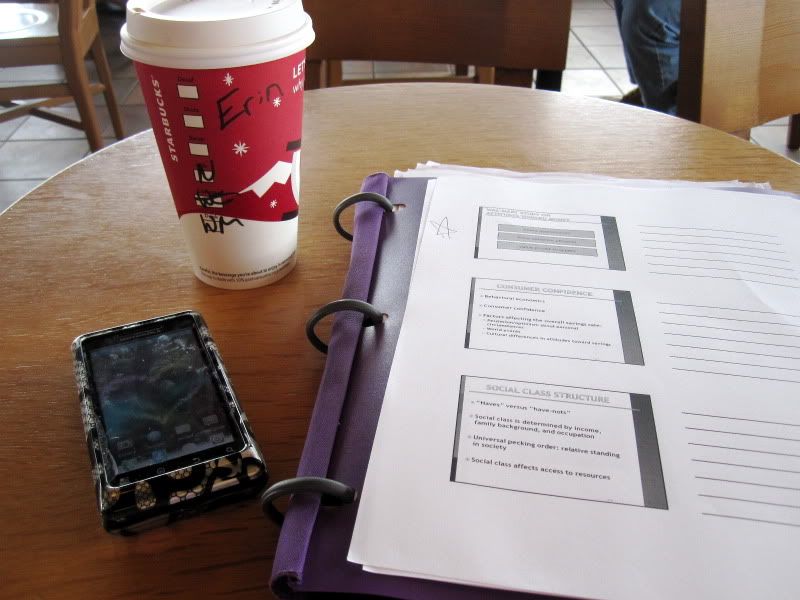 After economics I headed to Starbucks to study for my consumer behavior class. I got a grande white chocolate mocha with skim milk and no whip. It was the perfect studying fuel. The test went great and I found out we got a 98% on our group paper I have been stressing out about for a while. It was such a relief.
I came home after the test with an appetite. My lunch was Starbucks and a Larabar so I wanted to pack in some nutrients and have a real dinner tonight. I decided to make a tofu burrito!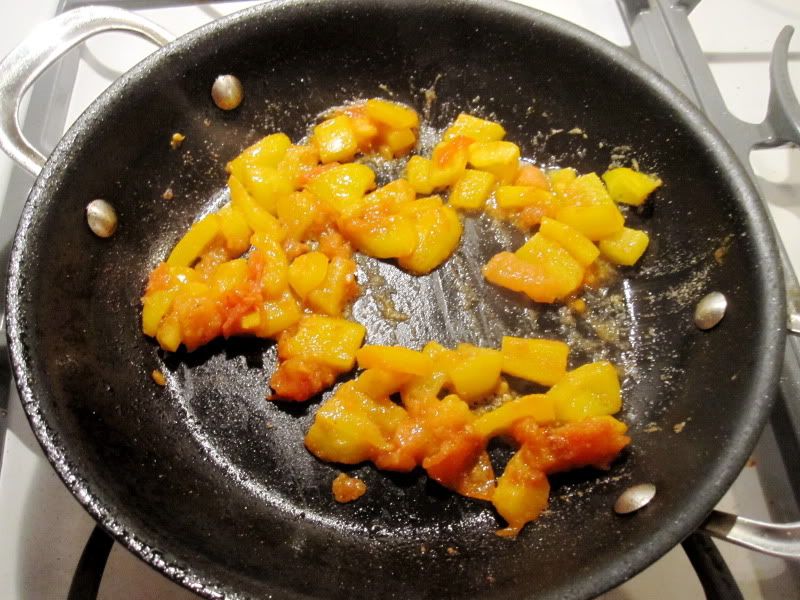 While the tofu was pressing and the wild rice was cooking I sauteed half a yellow pepper and half a tomato with paprika, onion powder, red pepper flakes, and garlic powder.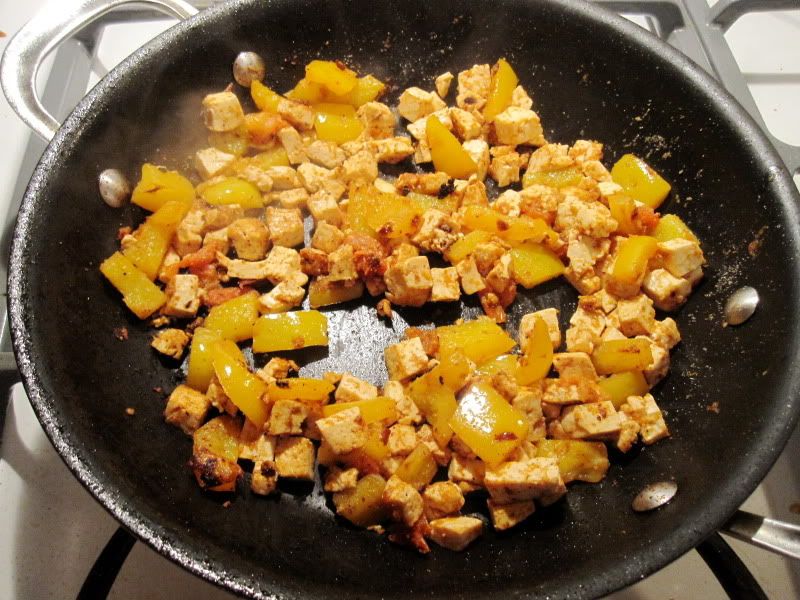 When the peppers started to brown I added in half a pack of cubed tofu. I cooked until the tofu had soaked up all the flavoring.
I got out my tortilla wrap and laid down the rice, then the tofu and veggies, then guacamole, then topped with shredded cheddar cheese.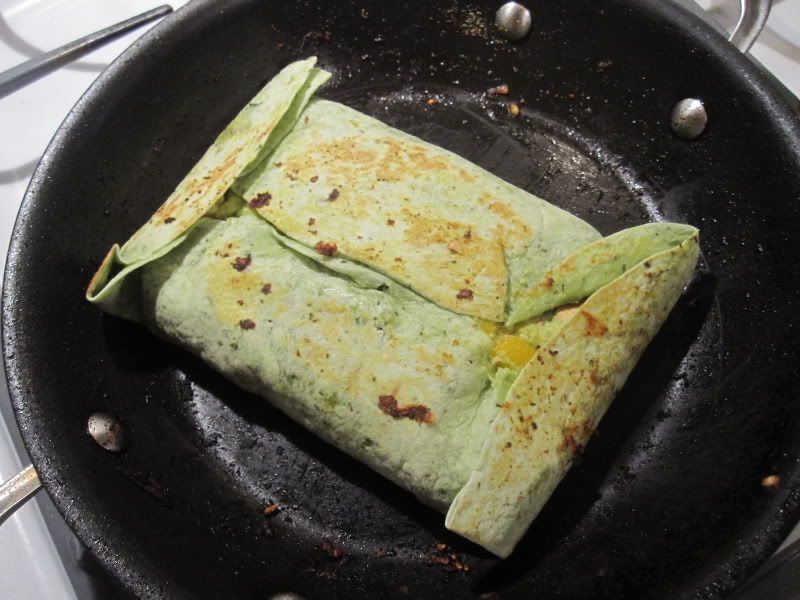 I rolled it all up and put it back on the stove to lightly brown on each side.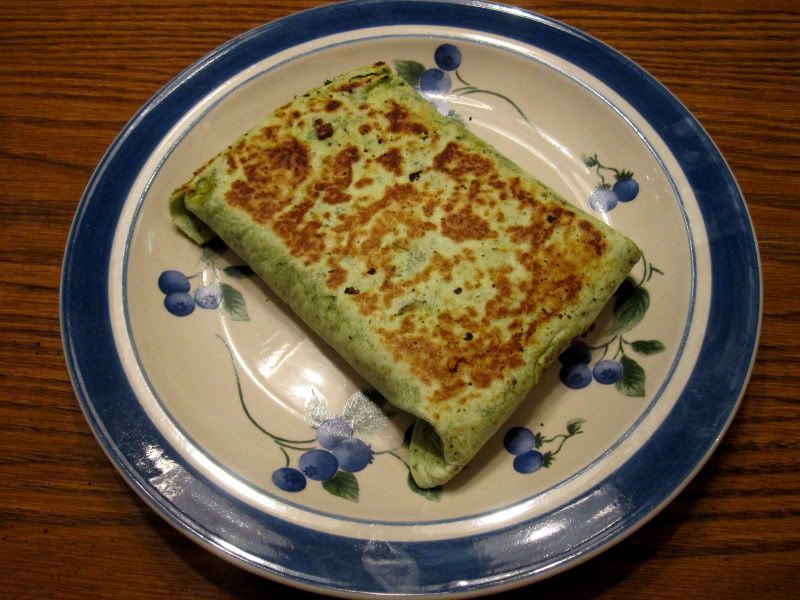 This was one huge burrito.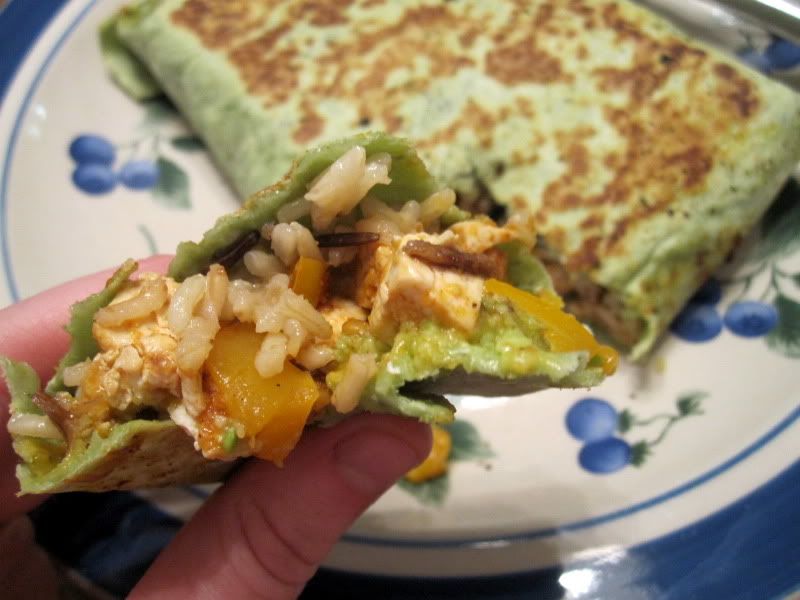 That was absolutely delicious! I need to make these more often!
Time for me to get back to working on some school projects. I am so excited for winter break!
Something to watch:

Did you guys watch the Victoria's Secret Fashion Show last night? I look forward to it every year for the cute outfits and awesome music. I especially loved this clip of the Aquatic Angels because I've always wanted to be Ariel from The Little Mermaid. ;p

Something to do: Enter my Duncan Hines baked goods giveaway!