I hope you're all having a wonderful weekend! My day has been super productive. I got to sleep in, clean my room, catch up on Big Bang Theory episodes, get a workout in, and work on this blog post. In about an hour I'm heading to Olive Garden with some co-workers for dinner so I thought I would do a fun little post with 11 facts about me that's been circulating the blog world. Becca from Becca Run was so sweet and tagged me to do it while I was in Orlando. The jist of 11 things is to post 11 random facts about yourself, answer the 11 questions from the blogger who tagged you, and then tag 11 more bloggers.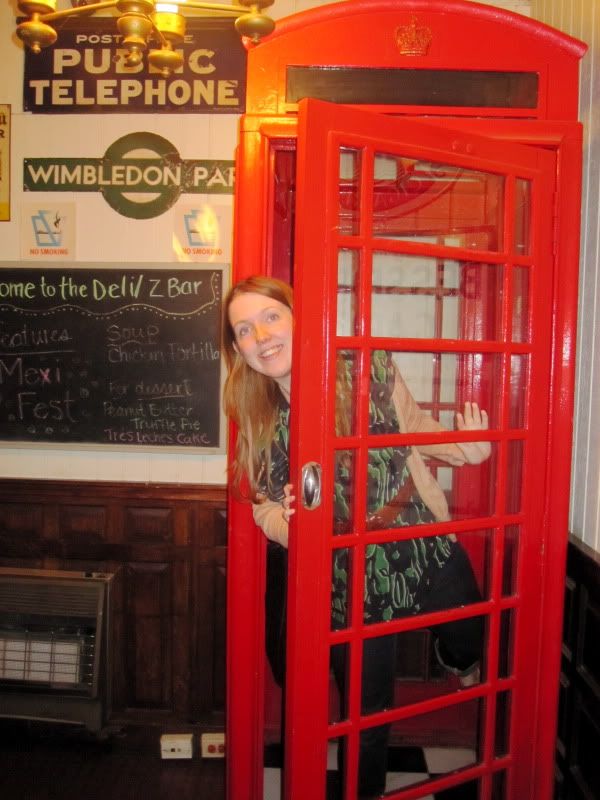 11 random facts about me:
The first job I ever wanted to be was a veterinarian. When I was four years old a mouse got into my grandma's house. She caged it in the kitchen with a baby gate and called the exterminator. I remember sitting next to the gate talking to him and naming him Eric. I cried when I found out the exterminator had to take him away to his "new home".

Until I was about 17 I hated most fruits and vegetables and lived on chicken, cheese, carbs, and chocolate. While I still love carbs, cheese, and chocolate I'm so glad to have fruits and veggies in my life now (and no chicken or other meats).

The only time I've ever been called to the principal's office was in first grade. I had no idea what I did wrong and I cried the whole way to his office. I was then surprised with a trophy, movie tickets, and candy. I had won first place in a state reading contest and he had called me to congratulate me.

My mom died when I was three months old on Christmas. This sounds really tragic to people when I tell them but I never knew her to feel sadness or have something to miss. I only knew being raised by just my dad and am so grateful for the relationship we have. I would have loved to have gotten to know her but I have the best stepmom in the world so I really wouldn't change anything.


I've lived in 10 places before I was 10. After my mom died my dad moved us around the country trying to find where our best fit would be.  I loved getting to move around the country and see so many things.  I think I had the best of both worlds because we ended up settling down in Stroudsburg when I was starting the 4th grade and I grew up there and graduated from high school there. I made lifelong best friends and could not have asked for a better place to call home at that age. Its funny because people assumed I had lived there all my life.

I love to plan. I'm always thinking about the future and always trying to map it out. Pinterest has been both a blessing and a curse for this. You can plan everything on there.


I am the biggest romantic. My friends always made fun of me growing up for finding the romance in things that there weren't even supposed to be romance in but I couldn't help it. I love love.

I spent the summer of 2010 interning in Honolulu, Hawaii for the Sony Open. It was the best professional experience I've had to date. It was also the summer in which I felt I truly started living the life I always wanted. It was also at the end of that summer that I began talking to Josh. 🙂

I am a huge bargain hunter. Its like a sport to me. I have found such incredible deals on designer brands its made me want to never pay full price for an item. And most of the time I don't have to.

I think being a good parent is the most important job anyone can have. If I achieve nothing else in life but I have raised a happy, loving family I will feel like I accomplished everything I needed to in life. I was just watching the video for Lil Wayne's How to Love and I was shocked at how powerful it was. Its a song I've heard on the radio for months but I never realized the meaning behind the song. It shows just how important a happy family is to having a happy life.

I worry and get anxious over things in life but at the root of it all I am an optimist. I feel like good things happen to good people who deserve them and that at the end of the day everything will always work out. 🙂

And now for the questions:
What do you think is the most annoying blog trend? I don't really find any particular blogging trend to be annoying. I love reading blogs where people are passionate about what they do and loving their life. Even if it may not be my thing I'm happy for them. I just find it annoying when you can tell people are trying to be something they're not. Be yourself! Life is too short to be anything but authentic.

What is one thing you wish you liked, but just don't? I wish I liked spicy foods. People who like spicy foods talk about how great they are and they're awesome for your metabolism but my tongue just can't handle them.

How long were you friends with your best childhood friend? I've been best friends with Rachel since 5th grade. I feel so lucky to have such good childhood friends who will always be a part of my life.

How many blogs do you read on a consistent basis? I'd say about 10. I have five core ones that I read daily and then another five that I check every other day or so.

What's your favorite fro-yo topping? All the fruits! As many as I can possibly fit on top!

Did you go to college? If so, where and why that school? I do! I'm a senior at Pennsylvania College of Technology. I actually transferred here from Bucknell University after my freshman year. Bucknell was my dream school and I loved my time there but when my dad married my stepmom I had to make a choice. Because she works at Penn College I could go here for free, or I could take out nearly $50,000 a year in loans to stay at Bucknell. I decided to transfer and it ended up being the best decision I could have made.

What's your all-time favorite TV show? Boy Meets World. It never fails to make me laugh.

Did you have an invisible friend growing up? All the girls in my second grade class and I each had a little fairy that lived in our ears. I can't remember her name but my friends and I always had fun filling each other in on our fairy's day at school during lunch.
Is there any social media that you refuse to adopt? Foursquare. I just don't see the need for it.
What is one thing you see other people doing that makes you say, "You couldn't pay me enough"? To smoke, to do drugs, to purposefully harm myself some way. My biggest fear is not getting to live a long and healthy life.

What is the first thing you do when you get up in the morning? Fall back asleep until my alarm goes off two more times. ;p I'm not a big morning person.
And that's probably more than you ever needed to know about me! ;p I'm really late on the bandwagon posting this so instead of tagging other bloggers who most likely have already done it, I'm tagging anyone reading this who hasn't shared 11 things about themselves yet. I'd love if you could link to your post in the comments section so I can read more about you!