Hey all! I hope you guys had a wonderful weekend and that your work week is starting off well. Josh and I just got back from Connecticut last night and we had the absolute best time. I forgot to mention on my blog before I left but I was Tweeting up a storm about how I was so excited to travel to New Haven on Friday to go to a wedding of one of Josh's childhood friends and to celebrate Father's Day with Josh's dad. I missed celebrating Father's Day with my own dad very much but we will have our own celebrations tomorrow! I'll keep you guys updated on that but first I thought it would be fun to do a recap of my weekend. I'll try and keep the text brief because there are a TON of pictures. It was the best time!
Josh and I got to New Haven around dinner time Friday night and his parents took us to the traditional spot. Delaney's has some awesome food.
Josh got a veggie burger and fries and he was so sweet to share some with me. They were delicious!
I opted for a goat cheese salad with almonds, dried apricots, and a delicious vinaigrette. I devoured this thing.
After dinner his parents took us to the grocery store to pick up some snacks for the weekend. Josh and I were so excited to be back in a store that carries Cedars! We love this hummus, its made with extra virgin olive oil, and is so full of flavor. I put it on my egg burritos for breakfast and it tasted so good!
We also picked up some nail polish to match my dress for the wedding. Debbie was so sweet to do my nails and made them so pretty! The color is one of my new favorites, its OPI's Mod About You.
We went to bed early so we could wake up bright and early to get ready for the wedding. Debbie and John's 36th wedding anniversary was last week and Josh had surprised them with Edible Arrangements. They were so sweet to share it with us for breakfast. I'm a huge fan of chocolate covered strawberries but it was the chocolate covered bananas that rocked my world. They were incredible.
Before we knew it it was wedding time! Josh and I all dressed up for the special occasion!
Debbie and John looking beautiful! 🙂
The wedding was held in Edgerton Park and it was one of the most breathtaking backdrops for a wedding I had ever seen. It was so beautiful and intimate and I loved how the wedding was in front of a huge tree and gorgeous hydrangea bushes! They're my second favorite flower, after peonies!
They had a harpist and flutist playing for the guests before the ceremony and while the bride walked down the aisle. It was such a nice touch.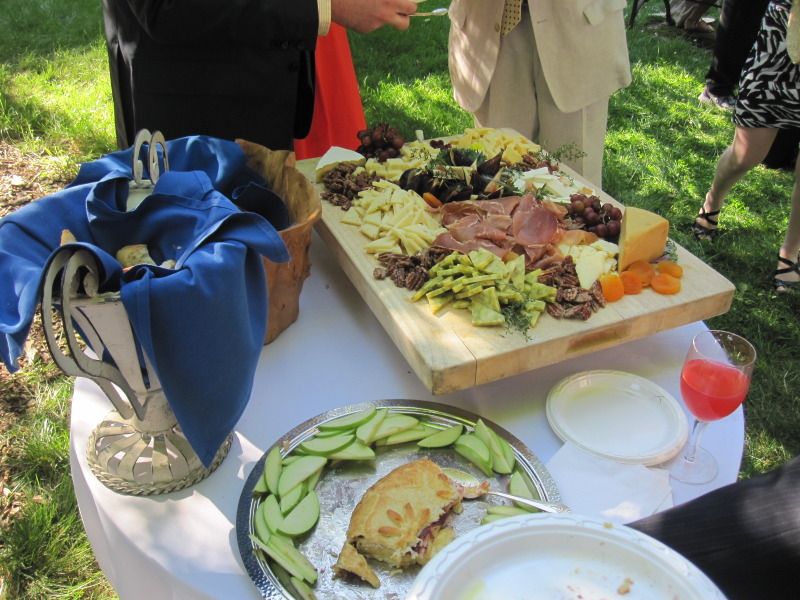 After the ceremony there was a cocktail hour with some of the most amazing hors d'oeuvres I've ever had at a wedding. There were veggie spring rolls, veggie pot stickers, gazpacho shooters, stuffed mushrooms, and the most amazing cheese spread ever. I was in love with the cranberry brie with apple slices. It was so delicious!
There were also grilled breads, bean dips, and veggie salads. I made sure to ask who the caterers were because I was so blown away and it was Jordan Caterers. They were absolutely phenomenal.
After the cocktail hour it was time to celebrate!
The tent was beautiful.
I loved the floral centerpieces. The balls in the vase lit up as it got dark out!
The drink station was adorable. I loved how the wedding colors were tied into the drink tags.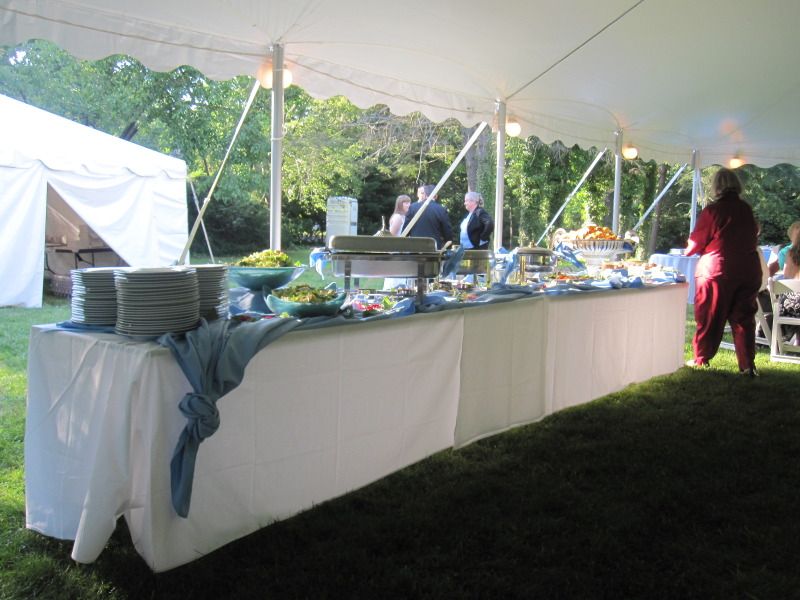 A huge spread of delicious food. 
The beautiful cake.
The bride looked so stunning. Katie and Josh have been friends since elementary school!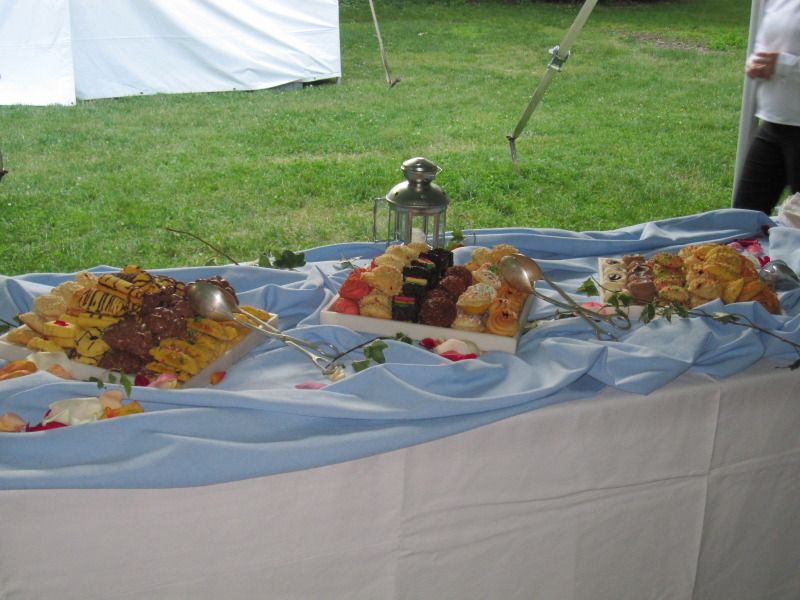 Along with the cake there was an amazing Italian cookie spread. Omg I ate so many of these, they were amazing. I'm normally a huge wedding cake person but I couldn't tear myself away from the cookies!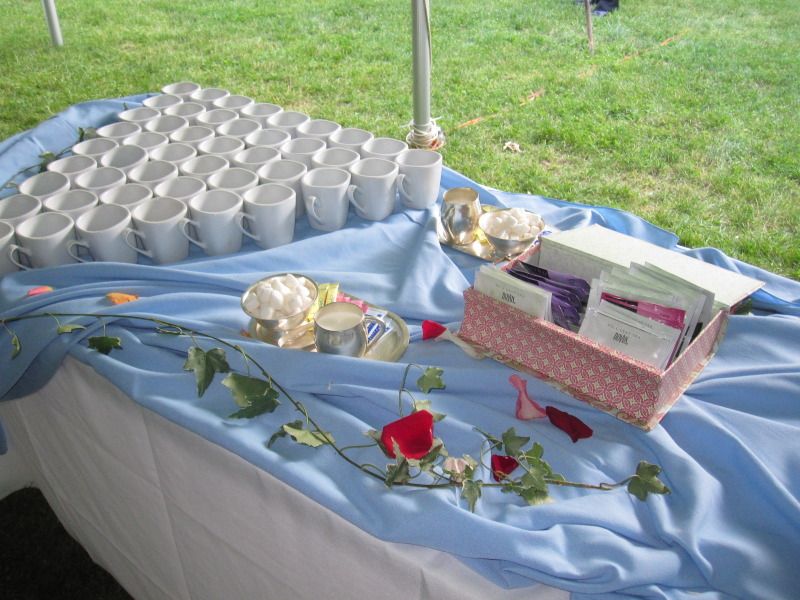 There was also coffee and tea to end the night.
It was such a fun night. I got to meet some of Josh's oldest friends and we had the best time dancing to the perfect wedding DJ. He played the perfect mixture of old and new songs with tons of big band. (My favorite to dance to!)
After a wonderful time at the wedding we headed off to bed because we had a big day the next day. It was Father's Day! For breakfast the next morning we went to Manjares, one of my favorite breakfast spots in Connecticut. Josh got their famous French toast and was so sweet to share some with me.
I opted to try something new and got their feta, spinach, and roasted tomato omelet. It was amazing. It also came with some Spanish side dishes that were wonderful.
After breakfast we noticed there was a Farmer's Market going on right across the street so we decided to check it out. We sampled some local cheese and picked up a mixed berry pie for dessert later that night.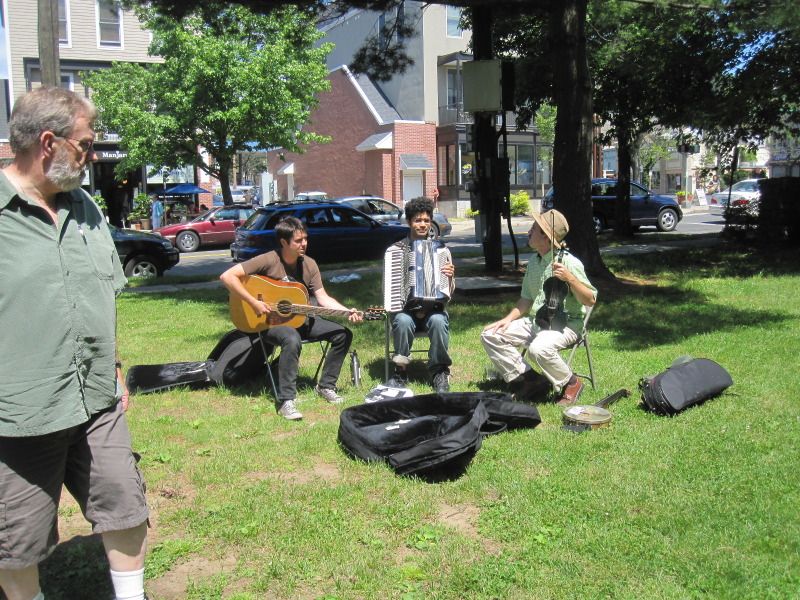 There was a local band that set up shop that we had fun listening to while we browsed.
After we left the Farmer's Market we headed to Books By The Falls to browse. We all love used book stores and this one had so much charm. The building it was in was ancient which was so cool to see, although the toilet was seriously scary!
We were driving around after leaving the bookstore when we stumbled upon this beautiful mansion with a sign saying it was open for tours. It used to belong to Frances Osborne Kellogg and we learned so much about her while walking through her home that she deeded to the state. The tour guide was phenomenal, she told us the tour typically lasts 20 minutes but ours lasted 90! We all love history and ask a ton of questions. ;p Frances lived an interesting life and was one strong woman, she was a CEO of a million dollar business before women were even allowed to vote! Visiting her home was such an unexpected highlight to our day.
Josh and I in the gardens. Pardon our faces, we were staring directly into the sun.
After the tour we headed to the movies to go see Madagascar 3. We were all so excited and also starving. Josh and I smuggled two of these falafel sandwiches, a large container of fries and two waters in from the food court downstairs. My purse has magical powers. And the sandwich was really good!
This movie was hysterical. I swear I laughed more than the kids in the theatre, the songs were great, and the story line was so entertaining. Josh and I have been singing this clip to each other since we left the movie. I really want to see it again.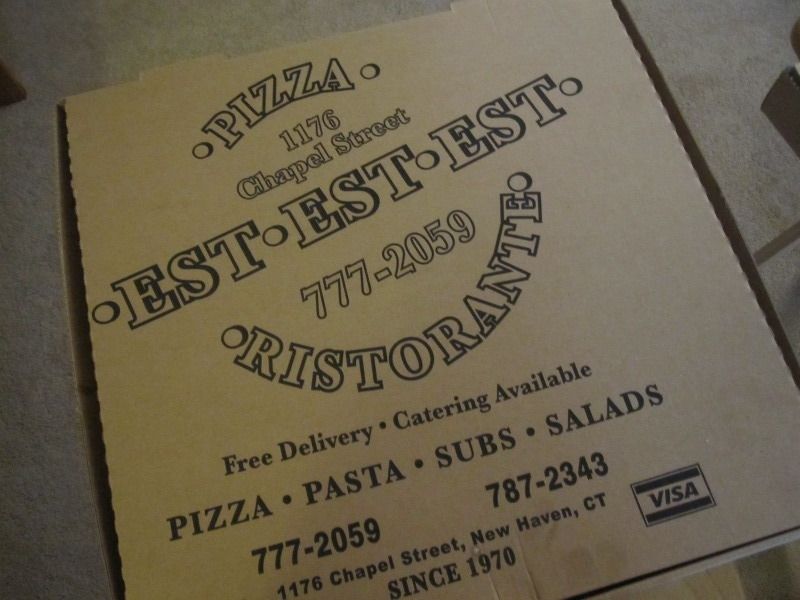 After the movie we headed home and ordered pizza from my favorite pizza delivery ever. EST is amazing. I wish we had one of these in PA!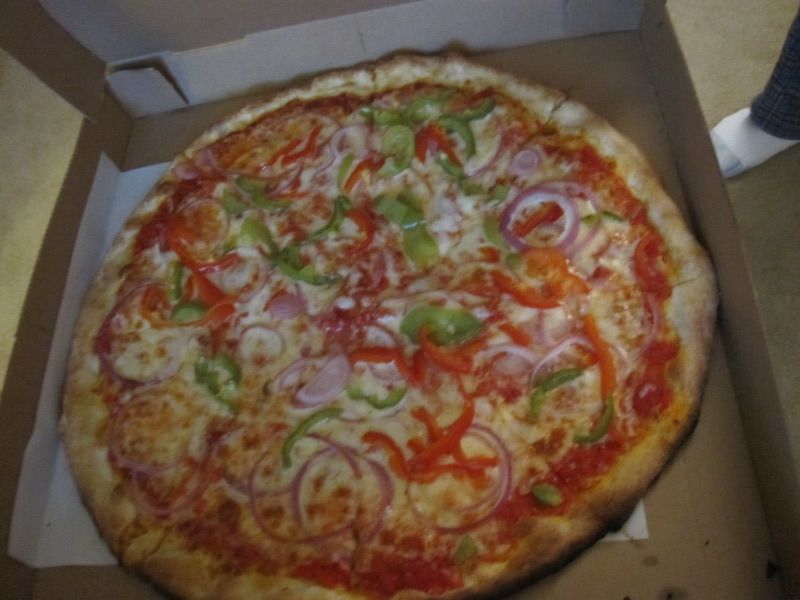 We got a pepper and onion pizza.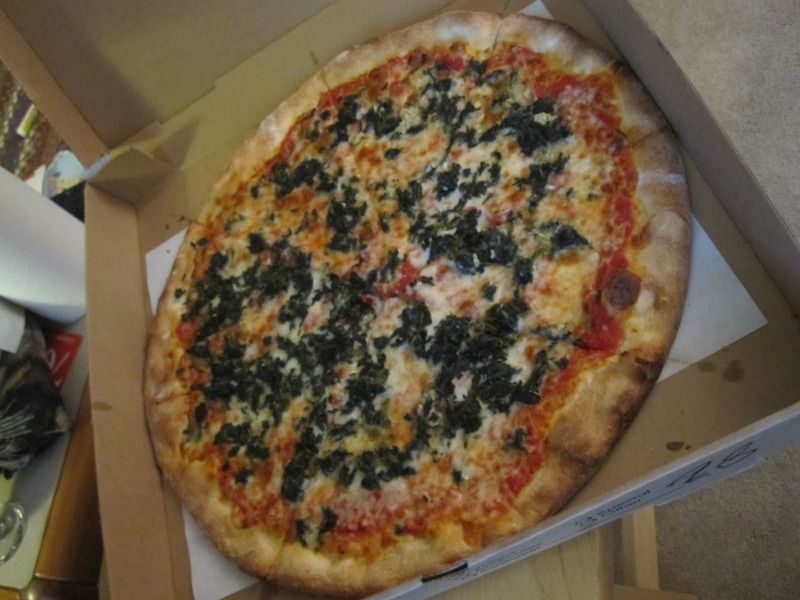 And a spinach and garlic. Both were amazing and enjoyed with pie while we celebrated how wonderful a Father John is with lots of presents. I felt so lucky to be able to celebrate his special day with him.
Monday morning came way too early and before we knew it it was time to head to Union Station to catch a train to NYC.
We got to New York around lunch time and decided to stop at Dean and Deluca for lunch. It was nice to site and relax for a while after trekking through the city with big bags.
We both got an arugula, pesto, and tomato panini. I loved it, it was the perfect cool sandwich for a sunny summer day.
We also split a large tomato and cheddar soup and it was out of this world good. I feel pretty confident saying its the best tomato soup I've ever had!
Josh got a ginger ale to drink while I tried my first ever Kombucha! Both were amazing but I was so happy to discover I like Kombucha. The flavor took a little bit to get used to at first but by the end of it I was hooked on the vinegar tasting drink.
While we waited in the MegaBus line I munched on a caramel pecan cupcake that was out of this world good. Oh how I miss city cupcakes!
And now I'm back in State College, getting all my stuff ready to head home and get back to work tomorrow morning. Why do vacations always end so quickly?
Question of the Day: What are your favorite NYC restaurants? Josh and I are always looking for more to try when we're in the city!
* The Fashion Page was updated with my outfits from this weekend!