Happy Monday everyone! I hope you all had a great weekend! This past weekend was Josh and I's first anniversary and it was so incredibly special. It was filled with lots of love, fun times, and an abundance of good food, which basically sums up our year together! I'm so excited to get to share it with you! Thank you for all of your sweet congratulations on my last post, it meant a lot to both of us!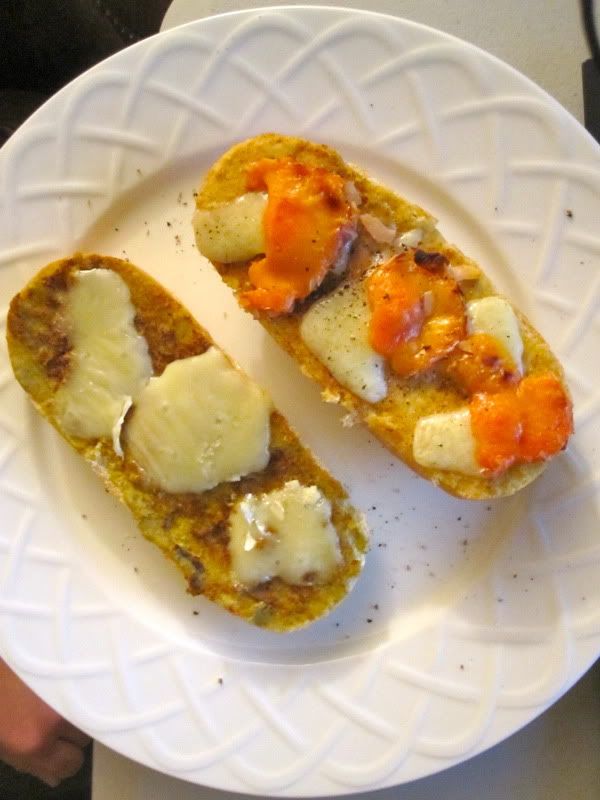 I got to Josh's to begin our anniversary celebration Friday afternoon after crazy traffic. It was the first football game after all the drama that's been going on with Penn State in State College. Newscasters were everywhere and the roads were mobbed. We opted for dinner in and broiled Italian bread with hummus, sharp cheese, brie, and a port cheese spread. It was so simple to make and so good.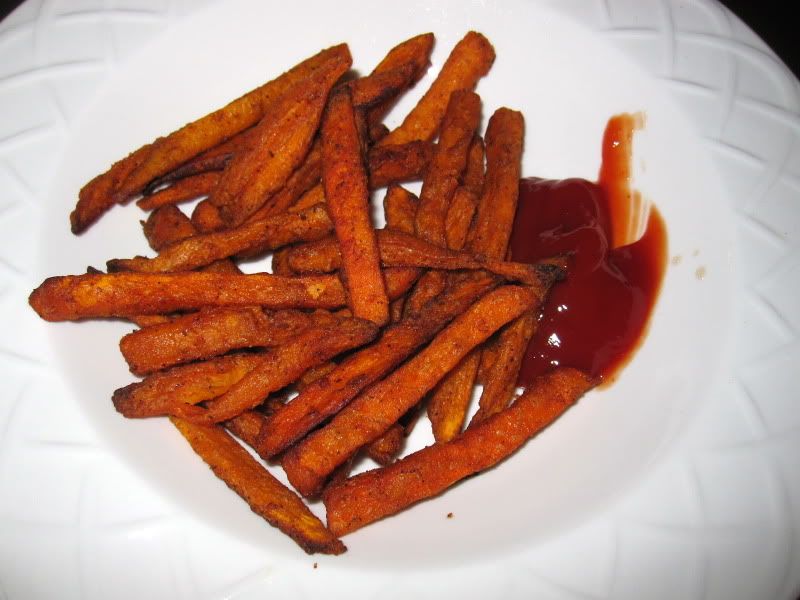 We topped it off with some Alexia spicy sweet potato fries. I am not a big fan of spicy foods but these fries were absolutely perfect, they had just the right amount of kick. I'll definitely be making more.
We were so excited for our anniversary we decided to exchange presents at midnight. I was so happy that Josh loved his presents and I was so touched by what I got and how he gave them to me. He handed me a small wrapped gift that turned out to be a pack of Sharpie colored pens. I don't know if you've ever used Sharpie pens but they are amazing. I love stationary and office supplies and they are my favorite pens, although unfortunately I haven't been able to find any for over a year and the ones I have are pretty much out of ink, though I'm still trying to write with them. He knows how long I've been looking for them and I was so excited that he found some for me! That pens were attached to a string that when I followed led me to this little guy: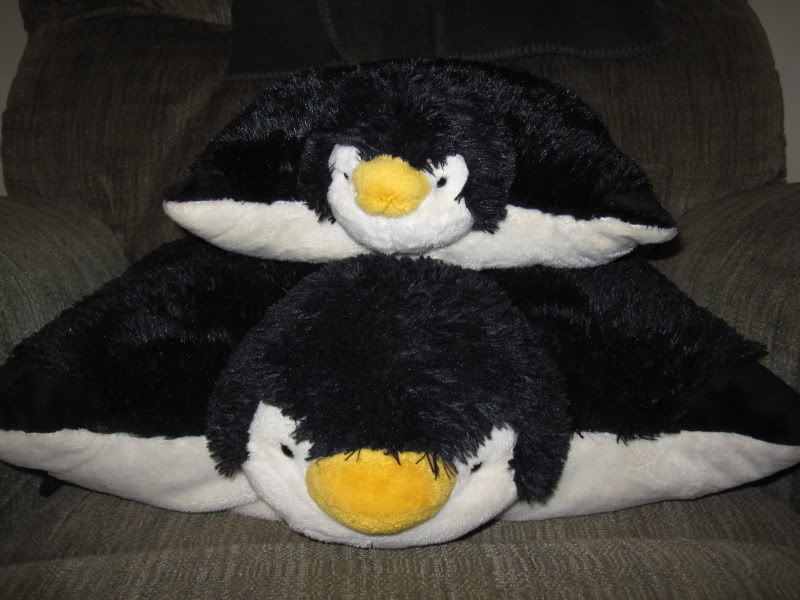 My second Pillow Pet! Josh surprised me with the big pillow pet (Waddle) a few months ago and I absolutely love him. Penguins are one of my favorite animals. He travels with me every week to State College. 😀 They just started making baby pillow pets and Josh found a penguin one for me. His name is Scamp (short for Scamper) and I'm already attached. ;p
Scamp was also attached to a string that led me into Josh's computer room, where I unwrapped this: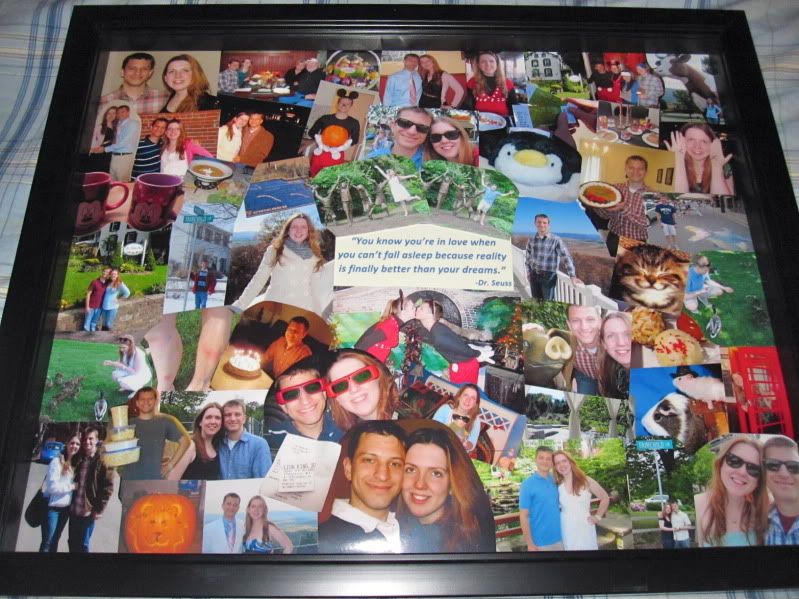 The most beautiful collage of our first year together! It is huge and so bright and colorful and filled with wonderful memories. The quote in the middle is by Dr. Suess. "You know you're in love when you can't fall asleep because reality is finally better than your dreams." It meant so much to me how much thought and time he put into this. Its something I will always cherish.
We had a lazy Saturday morning and around noon decided to eat some of the pears Josh's parents had gotten him from Harry and David for his birthday last week.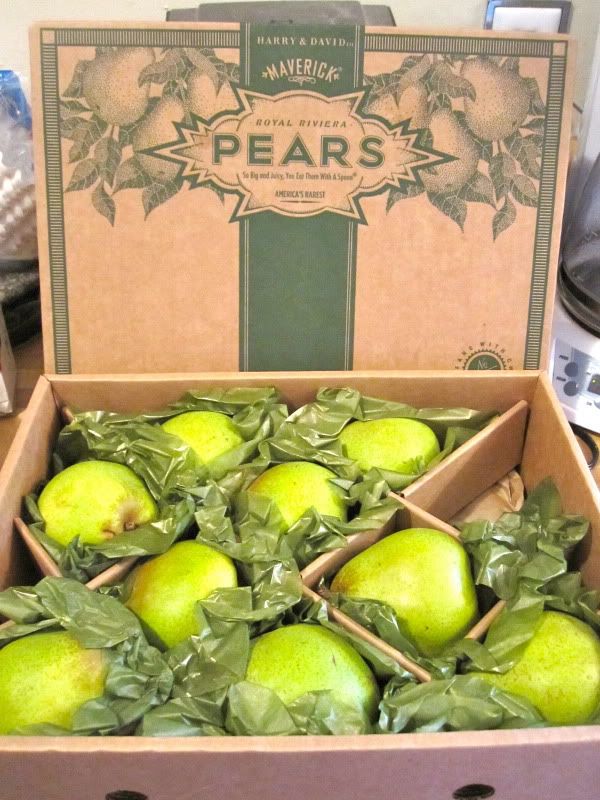 I've eaten maybe one pear in my entire life before Saturday. They've always sounded interesting, but never interesting enough to go out and get or eat when I had the option of other food. Seeing them up close and personal changed all that. They looked absolutely delicious and I couldn't wait to try them!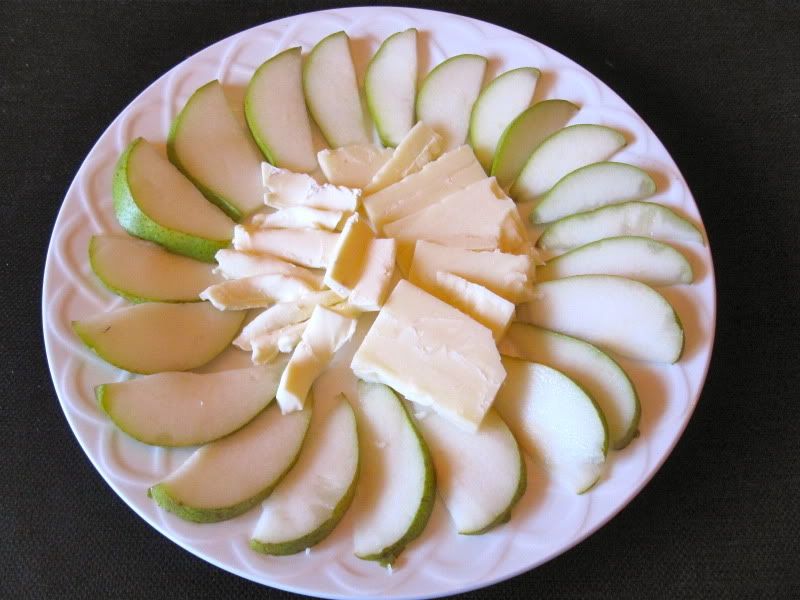 We sliced one up with some brie and cheddar slices along with some crackers to make little cheese and pear sandwiches. The pears were absolutely delicious, they were so fresh and sweet like candy!  I will definitely be eating more in the future!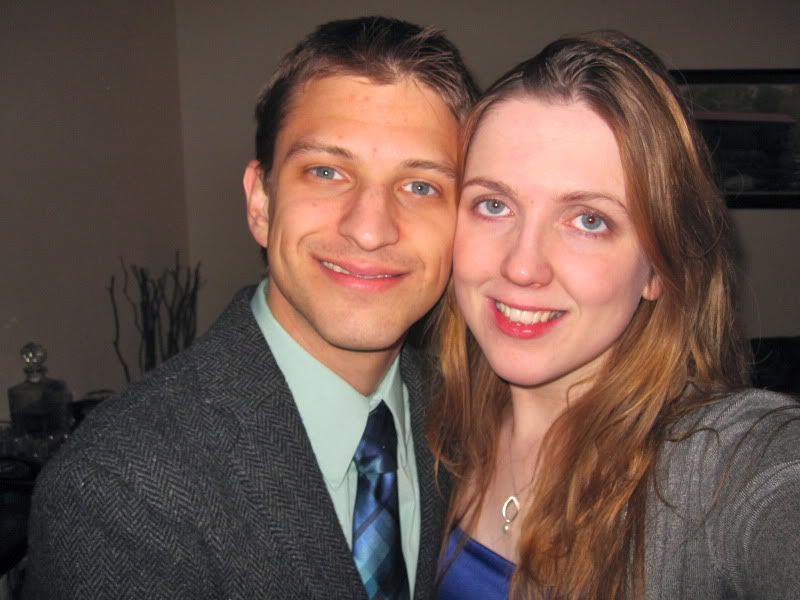 Later in the evening we got dressed up to head out for our anniversary dinner.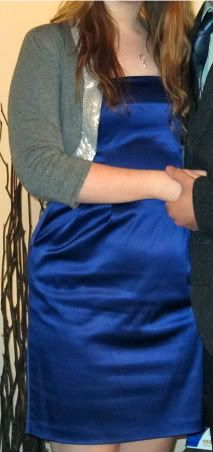 A closeup of my outfit for the night. The dress is Express and the cardigan is from TJMaxx. The necklace was a present from Josh. 🙂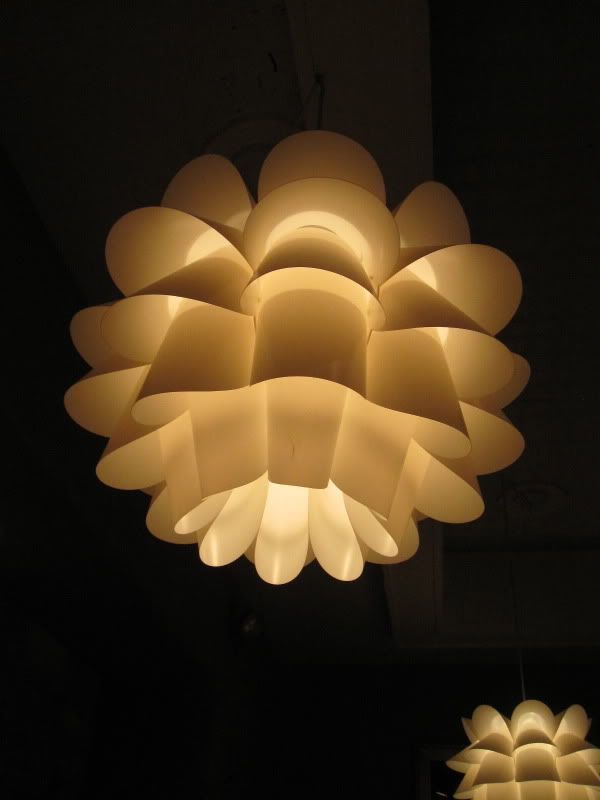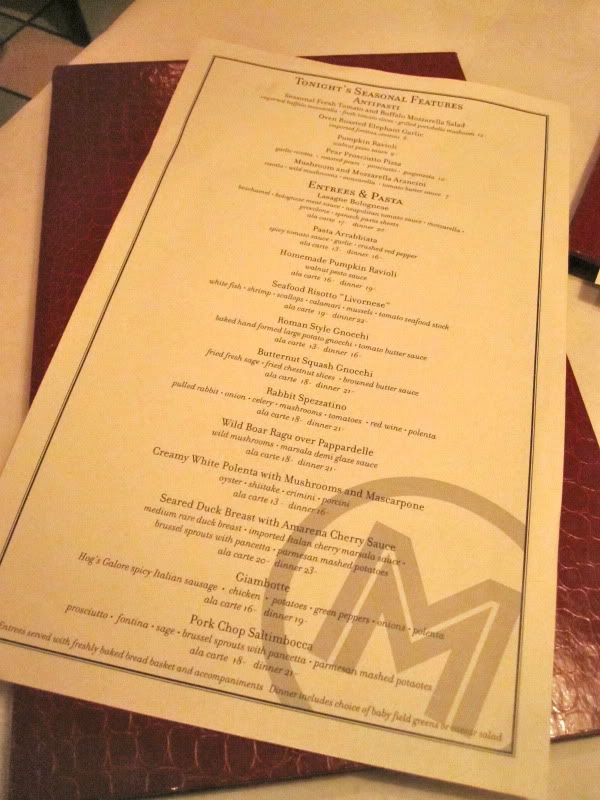 For dinner we decided to eat at Marios. We were planning on going to the fondue restaurant we went to last Valentine's Day but because of the football game they were completely booked. Even though we were there last week Marios has become our go-to food place, so it seemed fitting we celebrate our one year anniversary there. We also wanted to enjoy the fall menu one more time before they switched over to the winter one!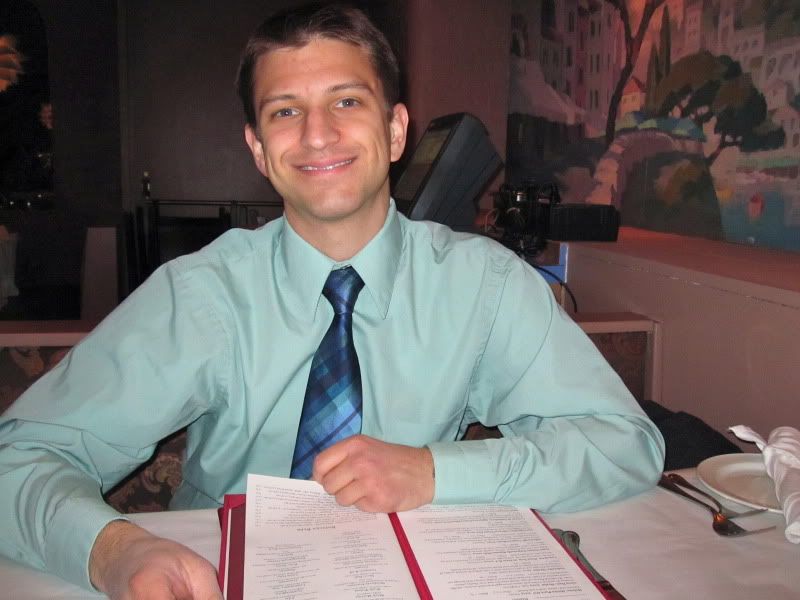 Josh all dressed up and looking handsome! 😀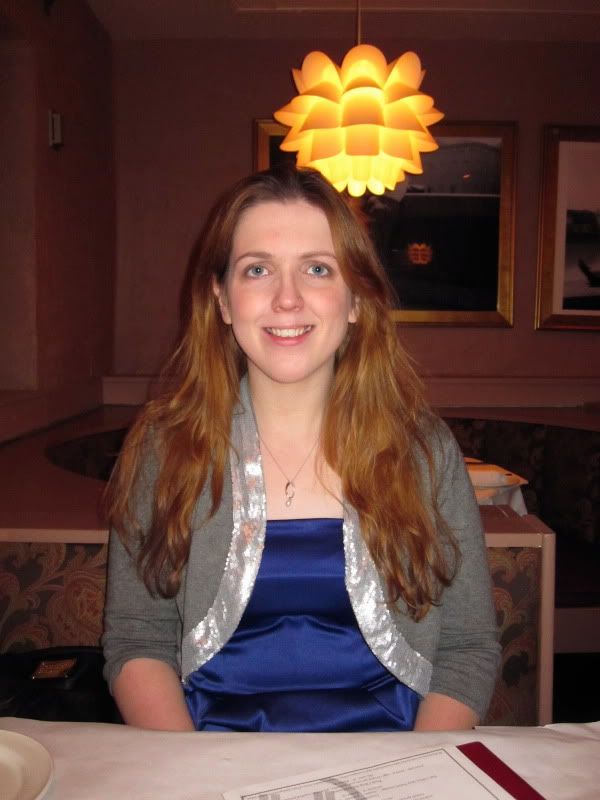 I had the best time.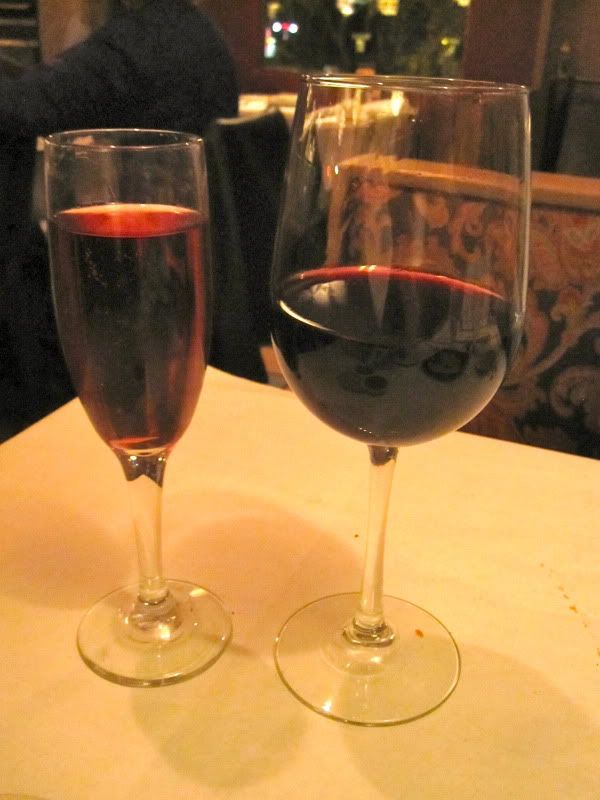 We started off with drinks. I got an amazing bellini and Josh got an awesome wine with notes of coffee in it.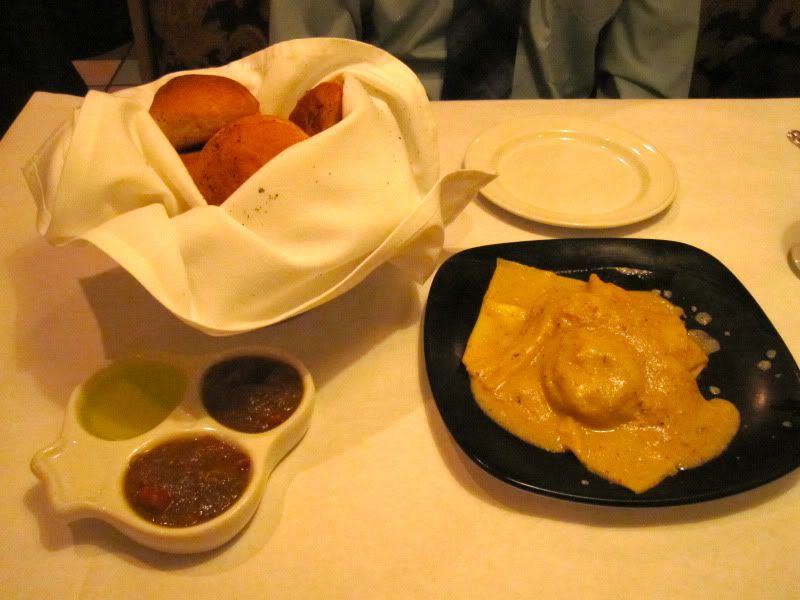 For appetizers we enjoyed the bread and sauces along with pumpkin ravioli.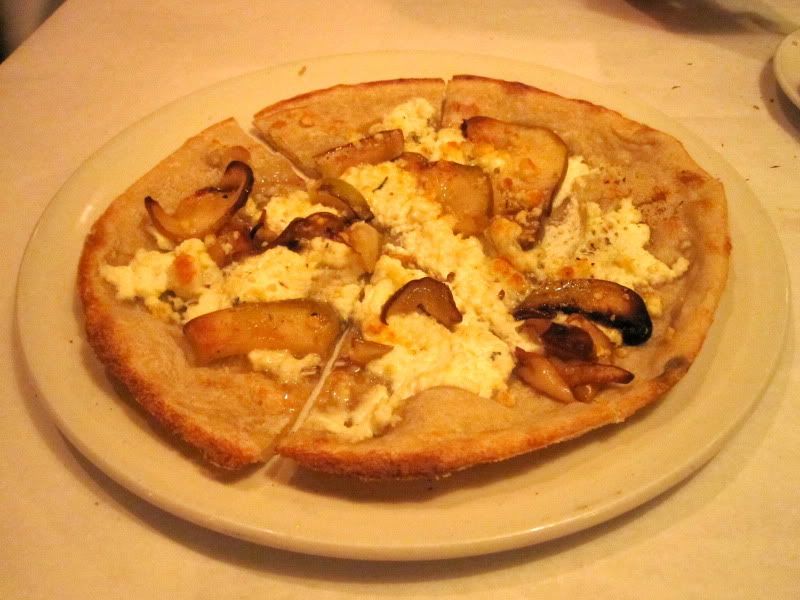 And the pear, honey, and cheese pizza. So incredibly good.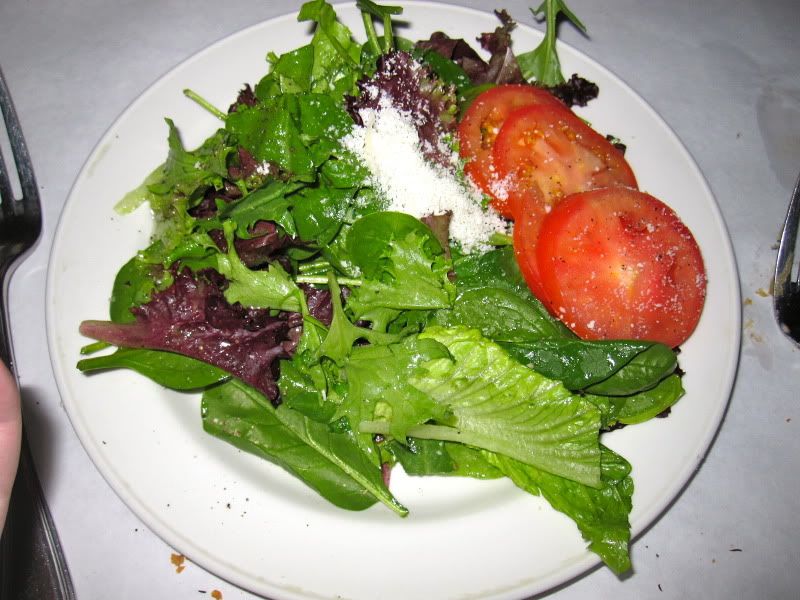 I also got a salad with the house walnut dressing that was amazing. Our waiter was so nice and brought me a side of gorgonzola cheese to add to the salad. Cheese enhances everything!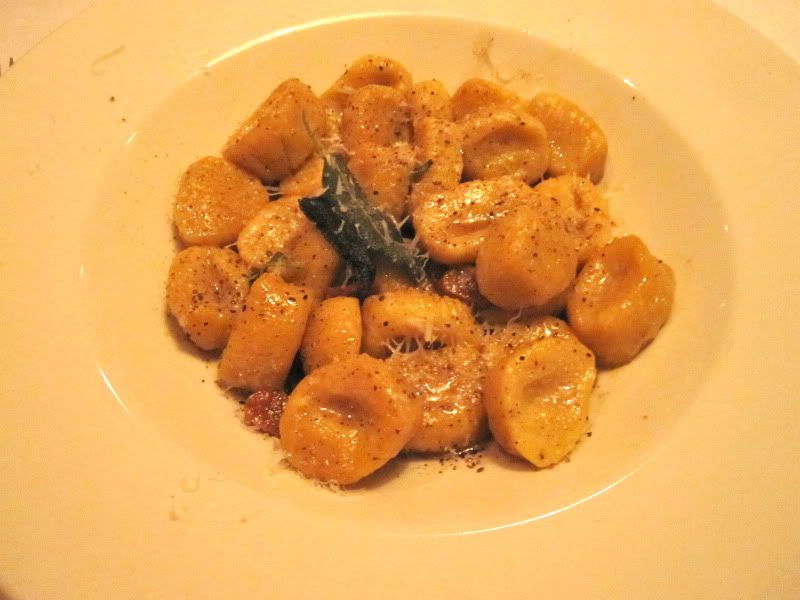 And Josh and I both ordered the same thing we got last weekend, the butternut squash gnocchi. We're creatures of habit. And its absolutely delicious.
We were absolutely stuffed by this point and after an amazing time chatting and eating ordered dessert (and our leftovers) to go.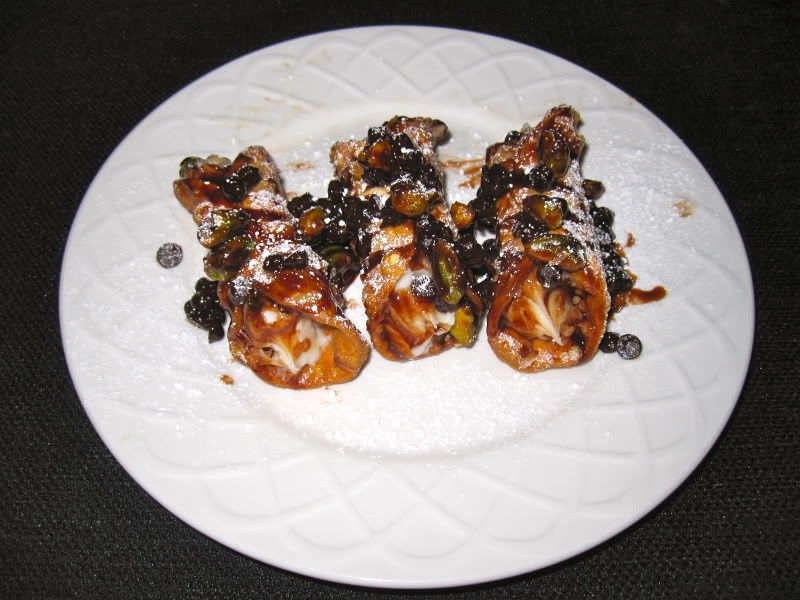 Later that night we enjoyed the cannoli we had ordered to go. They were drizzled with chocolate sauce, pistachios, and chocolate chips. I'm a bit of a puritan with my cannoli and like them more without nuts but they were still delicious.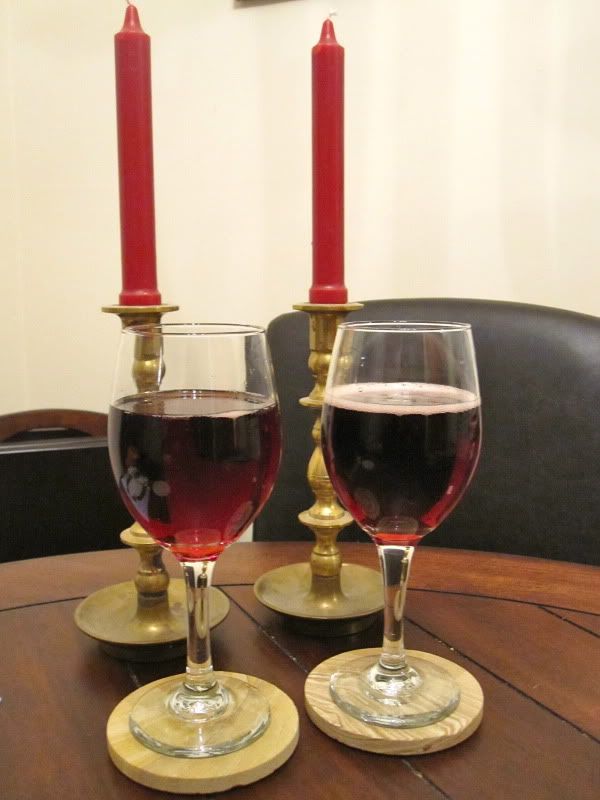 We also opened up a bottle of sparkling strawberry wine. I've never had carbonated wine before and loved how it tasted like a strawberry soda.
The next day we both had schoolwork to do so we lounged around the house. When dinnertime came we were both feeling like Mexican. I had never had Qdoba before and was excited to get to try it.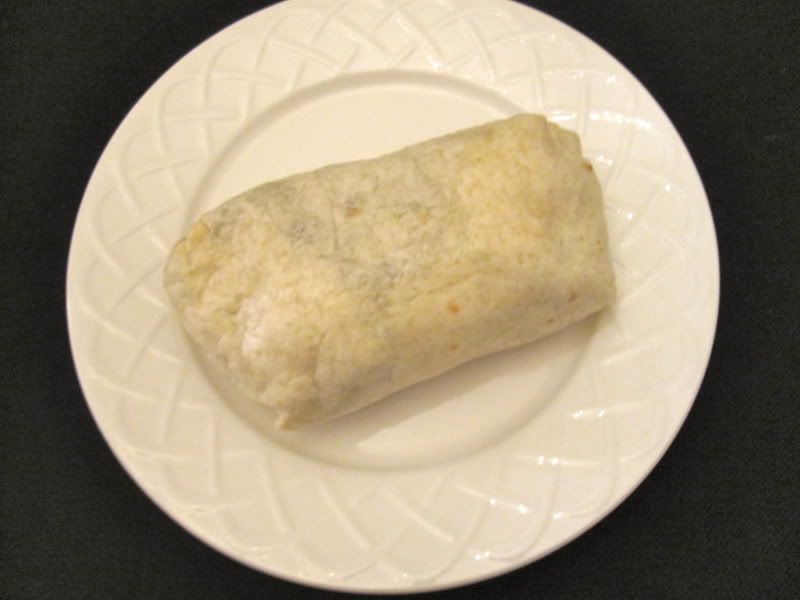 I got a veggie burrito with guacamole, mild salsa, black beans, three cheese queso, and veggies.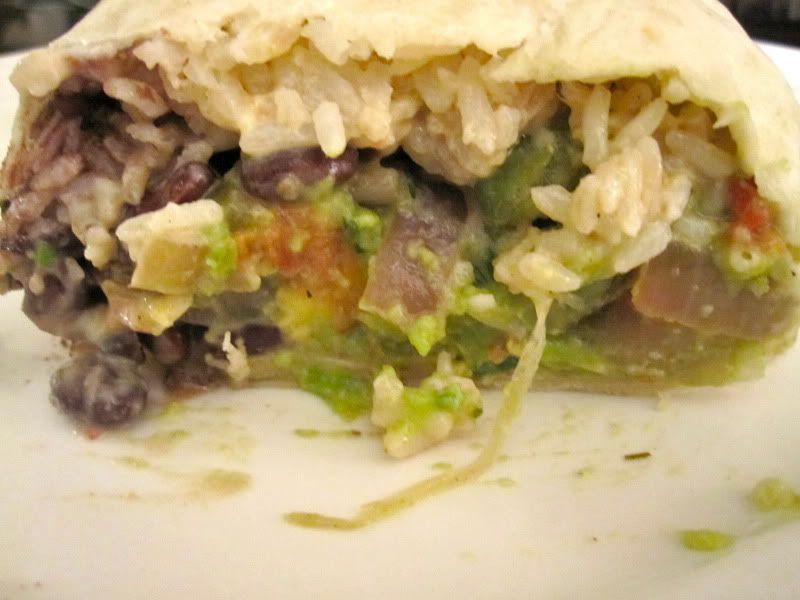 It was perfection.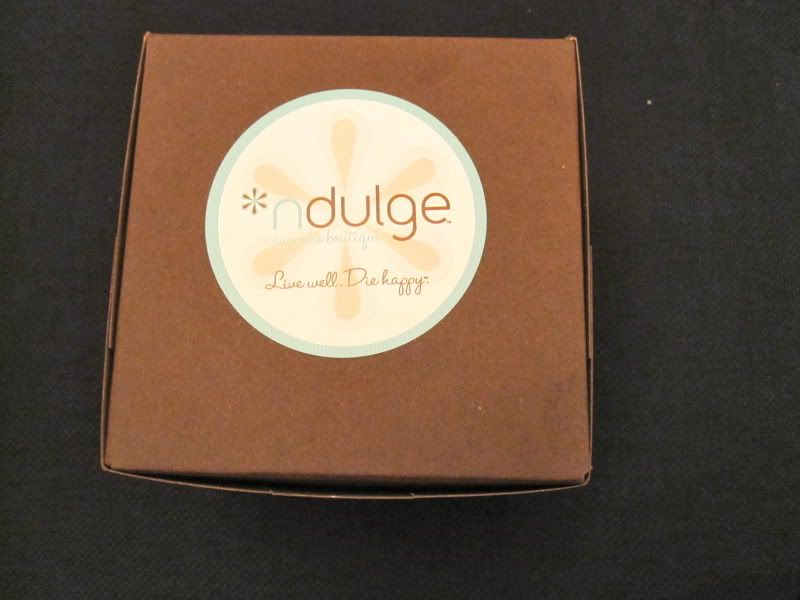 When I went to pick it up I realized it was right next to Indulge, the cupcake shop that Josh and I visited on our first date. I thought it would be cute to surprise him with a cupcake with his burrito. 🙂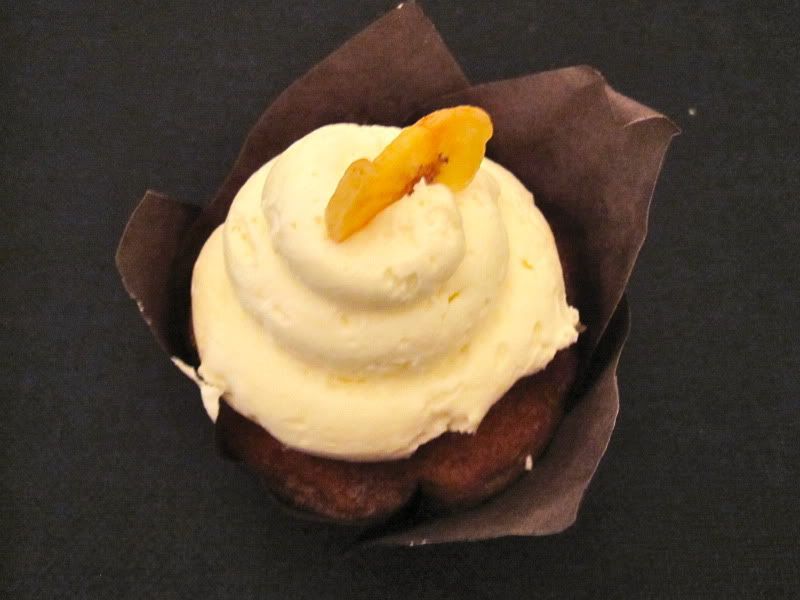 I picked up a bananas foster cupcake for us to share and it was so incredibly good, like every part of our weekend! 🙂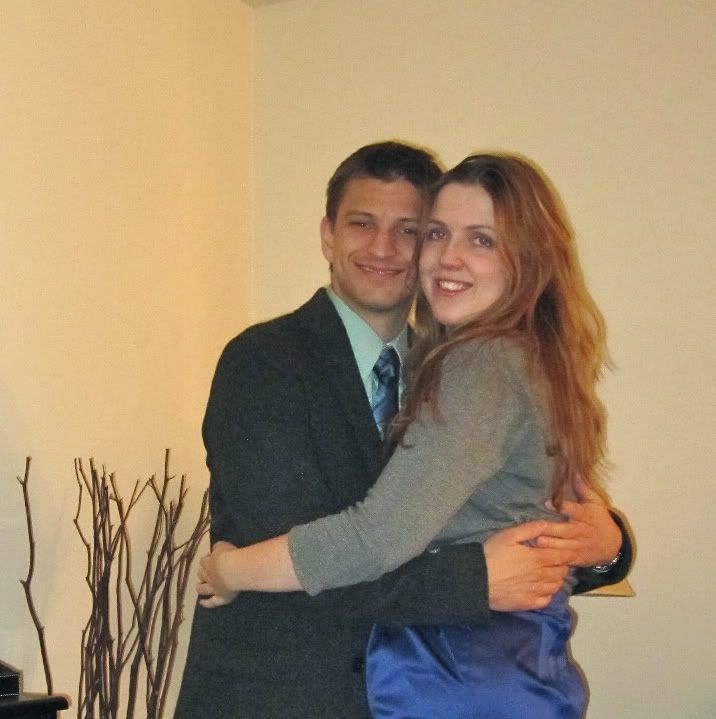 Here's to many, many more!