Today was such a better day than I was expecting it to be.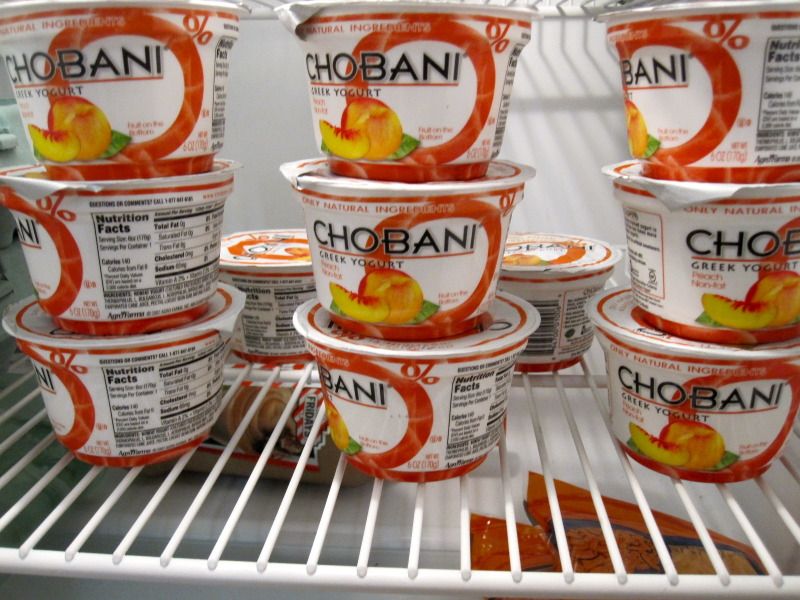 I got my first full nights sleep in what feels like forever last night. Waking up after a full nine hours of sleep was heavenly. To start the morning off right I made myself a bowl of oatmeal with a Chobani. I got my April shipment in the mail yesterday and was so excited to try the peach. I absolutely love it! If this seems like a really empty refrigerator that oddly only has cheese, eggs, a drink mix, and Chobani in it its because its the fridge down in our basement. We're a big foodie house and need an overflow refrigerator for extras so I always keep my Chobani downstairs.
I was really nervous to get back a test today that I was sure I did horrible on. I studied a lot for my international business test but felt really rushed when writing the essays and was sure it affected my grade. I have never been happier for an 87. It was such a nice surprise.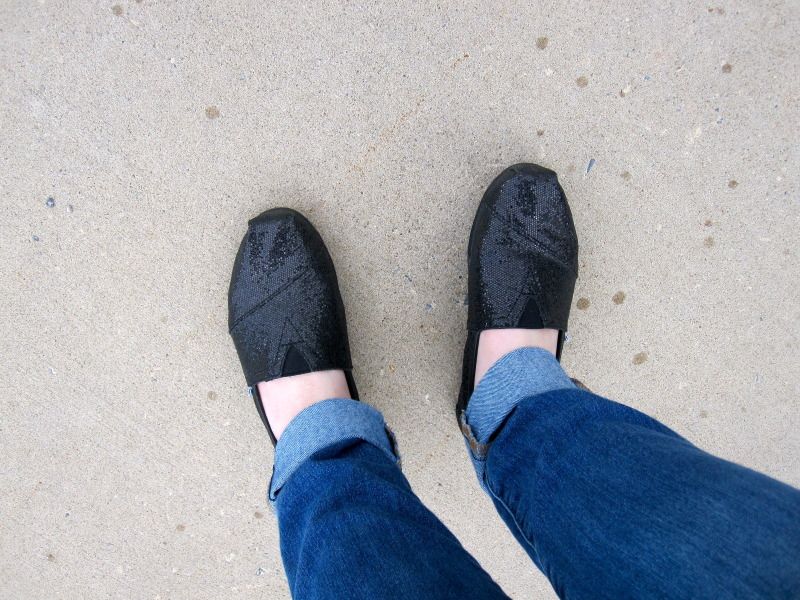 I had a feeling my lucky sparkly Toms were working their magic after I got my test grade back and were hoping they would keep it up as I took my car into the shop. After I got my tires rotated last Friday I started hearing a weird thudding noise in my front right tire. It was in synch with the rotation of the wheel so I was worried it was the steel belt in the tire. That's what broke on my tire last time. What bugged me was that the tires only have ~7,000 miles on them and are virtually brand new. Thankfully they have a 30,000 mile warranty but I was still nervous. I have a really old car and need that thing to last. The guys at the shop looked at it and said my tires were completely fine but that they were off balance. They fixed it for me and said that should take care of the problem but that if it doesn't stop the noise to come back because they think it might be a tire joint or a tire bearing. I didn't hear anything the entire way home so fingers crossed they fixed the problem.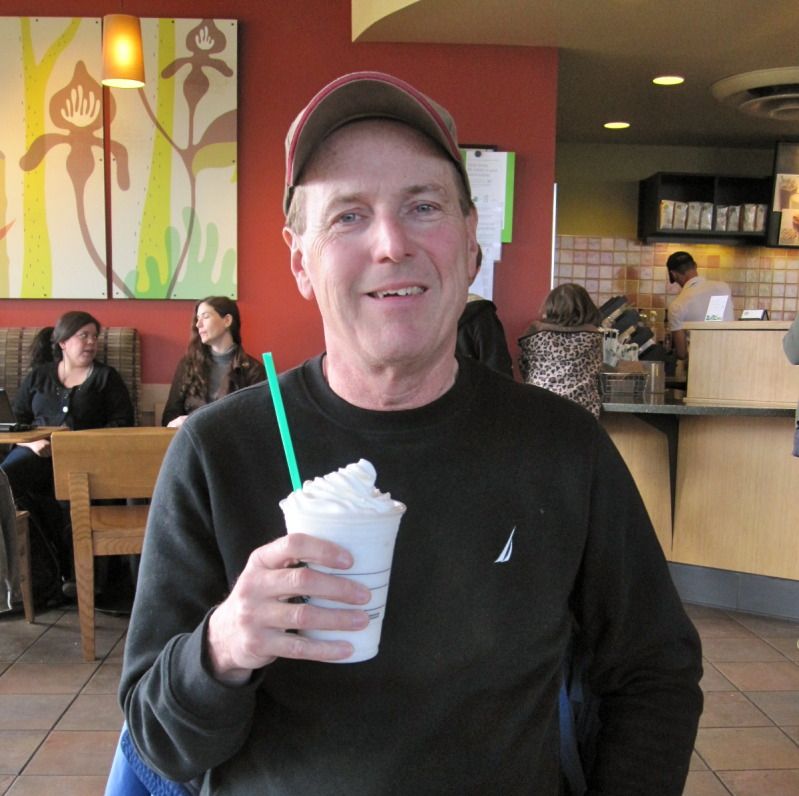 To thank my dad for taking time out of his day to come with me to the mechanic I treated him to Starbucks after we got the good news. I have never had anything done to my car without a guy there, I have heard from so many people that mechanics see females walk into their shop alone and just see dollar signs. I know next to nothing about cars so I was really glad to have my dad there. Even if he did almost fall asleep in the waiting room. ;p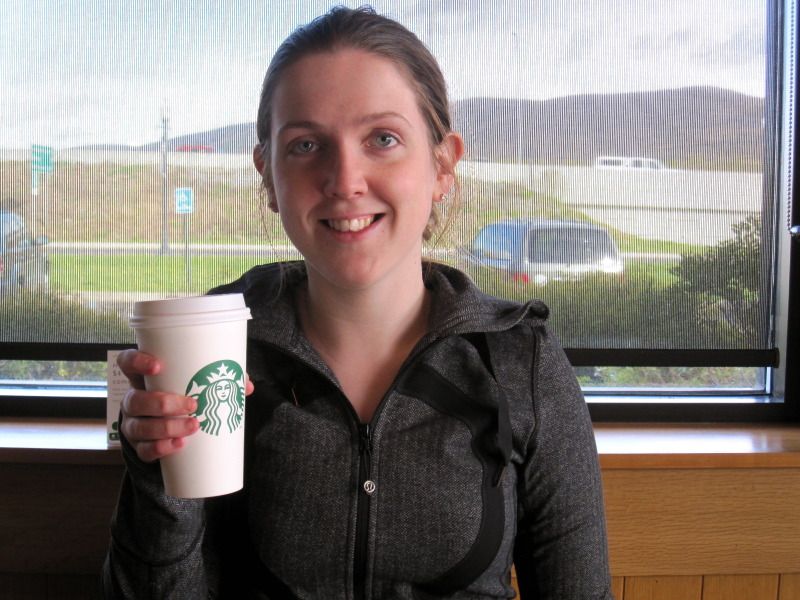 I was so happy for the good news! My celebratory white chocolate mocha tasted delicious.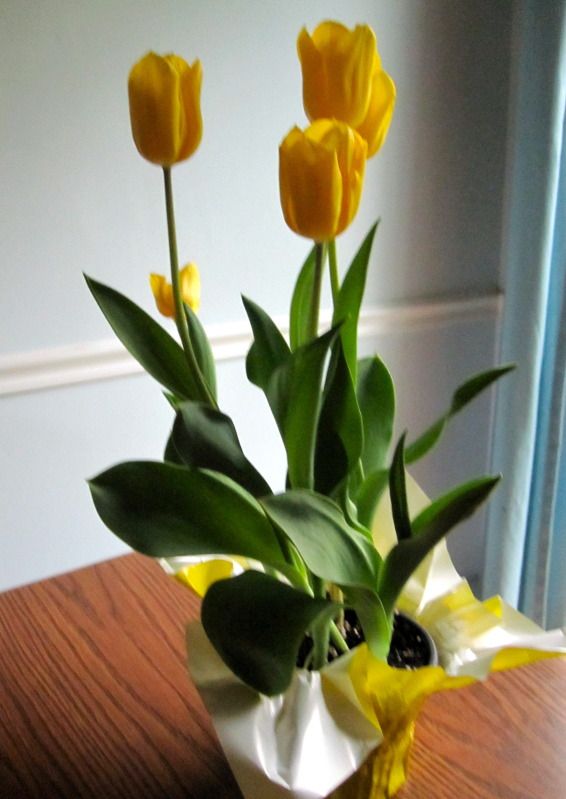 It just goes to show that days you write off as ones that are not going to go your way can sometimes surprise you!
Question of the Day: What's something that surprised you recently?