This post is underwritten by Old Navy. Whether you're looking for a tankini, bikini, or a one piece, Old Navy has you confidently covered at a great price.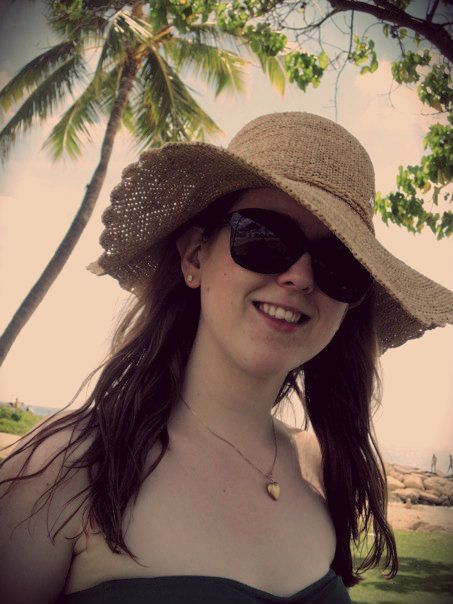 I love the beach. As a toddler I spent my summers building sand castles and feeding ducks at my grandparent's shore house in Seaside Park. As a teenager I worked my first job on the boardwalk and lived with my Aunt and Uncle in Point Pleasant Beach. (Kohrs Frozen Custard, anyone?) As a young adult I interned at a marketing agency in Honolulu for the summer while I lived with my Aunt Kathi. Needless to say, I love salt water, I love sand, and I love summer. I also love summer fashion. I love cutoff shorts, bikinis, sundresses, cover-ups, floppy hats, flip flops, sunglasses, and everything else that goes into creating the perfect beach wardrobe.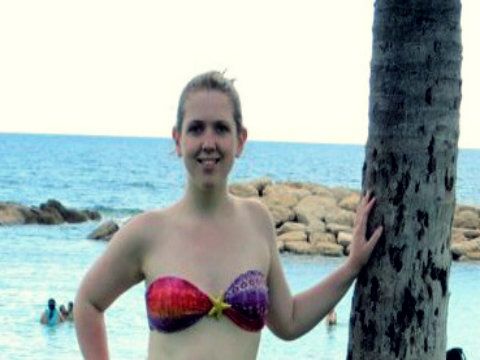 I love colorful bikinis. Palm trees and the Hawaiian ocean are pretty nice too! ;p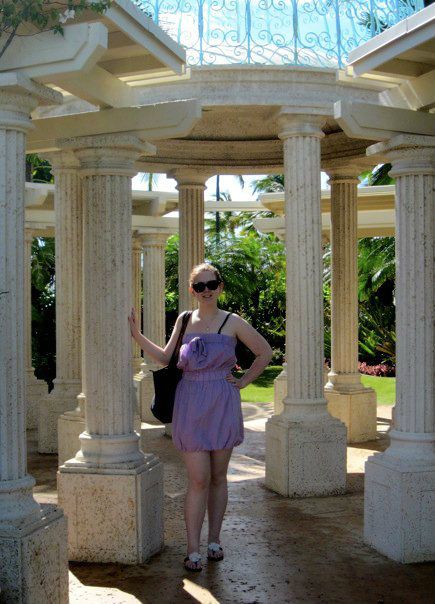 I love cute cover-ups that you can throw on after a swim and instantly be presentable for dinner with.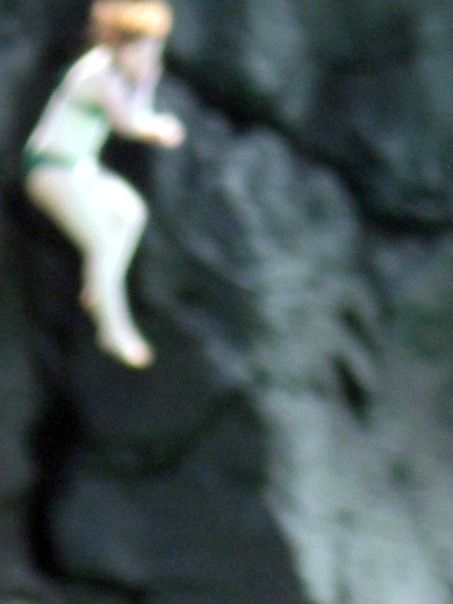 Don't let the pale skin fool you, I spend a lot of time at the beach, I just wear sunscreen! That's me jumping off Waimea Rock in Hawaii. I was terrified but it was so much fun! I actually did it twice!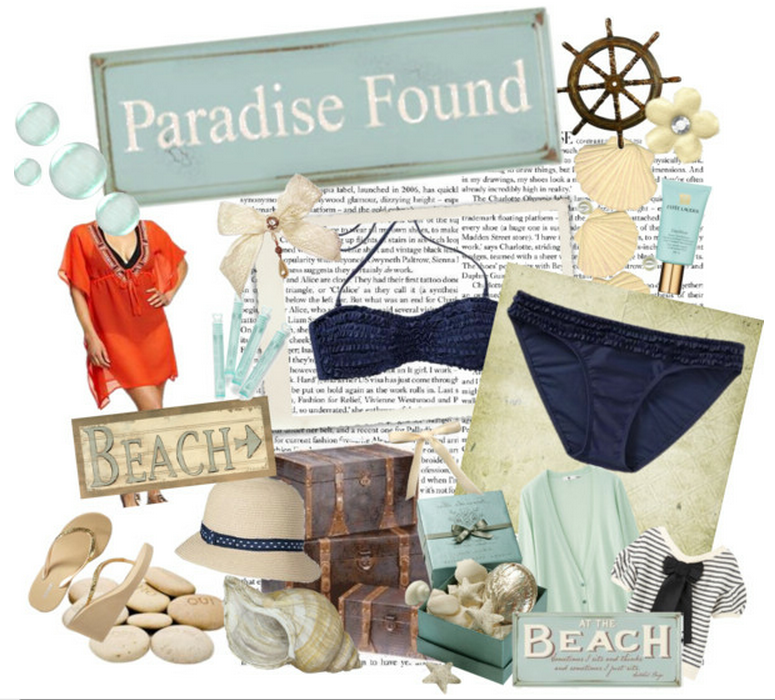 As I plan out future beach vacations and outfits to wear I'm finding myself more and more looking for cute pieces at affordable prices. When I checked out Old Navy's summer wardrobe online I was blown away by how stylish all their clothes are and what good sales they have going on. For their prices you can buy a complete summer wardrobe without any guilt! I went ahead and made the inspiration board above of things I want to buy from Old Navy when I reach my goal weight to celebrate being fit for the summer. Only 10 more pounds to go and then I'm treating myself to some bikinis! That includes the ruffle-trim bandeau bikini in the collage above.

And this hot little number. I love how colorful and playful it is. It just screams cocktails and sunset beach parties to me!

Question of the Day: What are your must-have wardrobe items from Old Navy for the beach this summer?
Thank you again to Old Navy for sponsoring my post. I was compensated for this post as a member of Clever Girls Collective, but the content is all my own.